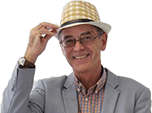 Honest John's Motoring Agony Column 13-08-2016 Part 1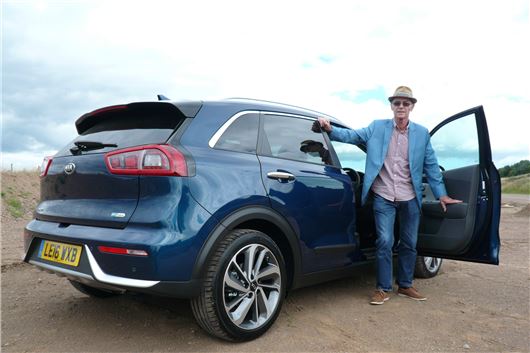 Published 12 August 2016
This week's Carmen Meanders cover a flawed Focuses, a shortage of luxuries, a crippled cat, an Italian job, a Multi Person Vehicle and enough to help you forget this afternoon's family shopping.
As usual, emails to Honest John should be addressed to: letters@honestjohn.co.uk  Please try to keep them as short as possible.
Automatic transition
My daughter has a Focus petrol automatic that has given her no end of trouble. It is coming up to three years old and she is looking for a replacement. Despite the problems, she likes the Focus as a car and looking at the latest offerings using petrol there are the 1.0L and 1.5L EcoBoost vehicles. The 1.0L is described as 6-Speed Auto and the 1.5L as simply Automatic. Do these automatics use the same troublesome boxes as her present near three-year old car, or has Ford got its act together and devised something reliable? My daughter wants an automatic but in view of her experiences with her present car she is very wary of Ford autos.
BM, Derby
Apparently not. The 1.5EcoBoost 150 and 1.0 EcoBoost 125 now come with a 6-speed torque converter automatic transmission rather than a Powershift. Ford seems to have thrown in the towel but is not shouting too loudly about it. Beware the 1.5 diesel, though. That continues with a Powershift, as does the 2.0 diesel.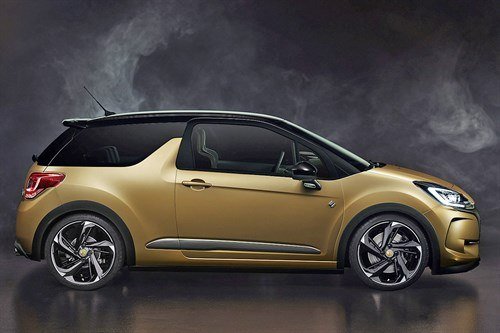 The lengths people go to
What is the most car luxury I can fit into a 4m x 2.5m garage space? If I turn my chest freezer sideways I can get up to 4.25m long. I like the Auris, BMW2, A1 and anything you'd care to recommend.
RN, via email
A BMW 2-Series Active Tourer is 4,342mm long, so won't fit. Nor will a Golf SV at 4,338mm. Nor will a BMW 2-Series at 4,468mm. Nor will an Auris at 4,330mm. An Audi A1 will fit at 3,954mm, so the same goes for a Polo. A Ford B-Max just makes it at 4,077mm. And you can get a very luxurious DS3 Chronographe that measures 3,948mm.
Jag snag
I have a 2011 Jaguar XFS 3-litre V6 Diesel 275, mileage 55,000. All serviced by Jaguar franchised dealer. MoT last month; no advisories. A noise is coming from the engine and the dealer says they have to change the engine. First they are making oil checks, which will take 4 weeks. Even if it is more than 3 years old, it should be covered for engine failure? Advice will be much appreciated as I am very confused and I don't want spend any more as I bought expensive new tyres and brakes only last month.
NP, via email
Do you know if the timing belt failed? Obviously things are already happening and it may be that Jaguar will come back to you via the dealer with an offer. You are in a reasonably strong position because the implied "reasonable life" for a motor car that has been correctly service by a manufacturer franchise is regarded as 6 years: /faq/consumer-rights/ I just found another case of this happening: 25-9-2014: 2010/60 reg Jaguar XF 3.0d went in to Jaguar dealer for routine service and started making a strange tapetty noise on its return. Dealer replaced injectors then told the owner that the big ends had gone. (On 29-9-2014 JLR agreed to replace the engine free of charge.) The reference is:  /carbycar/jaguar/xf-2008/?section=good Whether Jaguar contributes to replacing the engine depends on the results of the tests on the oil samples. I would guess that they are being tested for diesel fuel in the lube oil that can occur if the active regeneration of the diesel particulate filters is not taking place correctly. They will also be testing for burned lube oil. This contamination of the lube oil can lead to failed turbos, loss of sufficient lubrication to the engine bearings and, if the level gets high enough, the compression ignition engine can run uncontrollably on its lube oil. Law here: /faq/consumer-rights/
Alfaholic anonymous
I have an Alfa Romeo Giulietta, which ranks amongst the best cars I have ever driven, but the time is approaching when decisions on a replacement have to be made. It will be 4 years old in September 2016. It has a service interval of 18,000 miles or 2 years and I do under 11,000 miles a year (it has just had its 36,000 mile service). I am concerned about the extended service interval but, as I did not intend to keep the car long term, and as it was covered by a 5 year warranty from new, I have only had the manufacturer services. If I had intended to keep the car longer I would have had interim oil changes carried out. Should I run the guarantee down to closer to its 5-year term, or am I better swapping the car sooner? I would like a new car and can spend up £20,000 (inclusive of the PX) and am considering a Mazda 3, Mazda 3 fastback, Vauxhall Astra or another Giulietta. I have to carry 3 adults and occasionally two greyhounds with holiday luggage and the Alfa is a bit of squeeze but we cope. Is there anything that is fun to drive and a bit out of the ordinary that I should consider? Having recently retired I would want to keep my next car for an extended time, so long-term reliability is important and the larger engines of the Mazdas would seem beneficial while a bit more space than the Alfa would be useful. I would prefer to remain anonymous.
XX, via email
Since you haven't serviced every 10k miles as I advise, I'm going to tell you to get out of it, even if not immediately. The best bargain in the class is the forthcoming FIAT Tipo 1.4Turbo (same engine as your Alfa) at a cost of £15,000, + about £250 for satnav, and, if you need the space, you can get a station wagon: /road-tests/fiat/fiat-tipo-2016-range-road-test//? Mazda 3s drive extremely well: /road-tests/mazda/mazda-3-2014-production-road-test// and the model is being revamped for 2017. Peugeot 308 1.2 Puretech 130s are good, the only black hole being the aircon which is filled with expensive R1234yf refrigerant that can leak: /road-tests/peugeot/peugeot-308-sw-2014-road-test// I had one long-term for a year and averaged 49mpg: /our-cars/peugeot-308/ And the new Astra is very good: /road-tests/vauxhall/vauxhall-astra-2015-road-test//  Possibly not enough room inside the Mazda CX3 for everything you need to carry. Honda Civic, Honda HR-V and super cheap Dacia Duster 1.2 TCe 125 Laureate also worth considering.
Current fun
I currently drive a 10-year old Citroen Xsara Picasso. With the advent of three grandchildren this year I would like to change to a car that could be converted to a seven-seater and otherwise have a roomy boot space, and a high mpg. My budget is about £16,000.
TS, Preston
The latest C4 Grand Picasso will be at its most economical with the 1.6 Blue HDI but doesn't come with a spare wheel. £16k might not won't buy a new one, but worth checking with drivethedeal and carwow. The penalty of a new diesel comes later in having to replace or clean out items like the DPF. I wasn't awestruck by some of the competitors such as the FIAT 500L MPW. You could consider a Ford Grand C-Max, Ford Grand Tourneo Connect and a new Renault Grand Scenic is on the way. The easy answer is a nearly new Toyota Verso 1.8i Valvematic Multidrive S.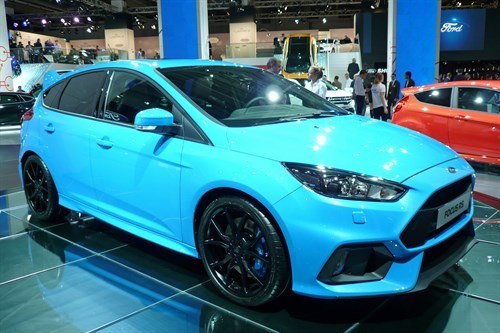 The best of the RS'd
I am in the process of buying a new Ford RS. I am asking what is the best colour to buy? I am told that this could be a future classic and I was wondering if this would affect the value in a few years time?
ME, via email
Definitely the Nitrous Blue Special Metallic at £745 even though it's not as nice as the Liquid Blue on the show cars. Any other colour at all will devalue it. Black or Magnetic metallic or no extra cost 'Stealth' grey are dangerous anyway because other drivers are marginally less likely to see you coming. Absolutely has to have black wheels. This shows you all the colours on cars: https://www.carwow.co.uk/blog/ford-focus-rs-colours-guide-and-prices-0402
Easement of bereavement 
My son died three weeks ago and his widow has asked me the best way of selling his car. It is a silver 2012/61 reg Volkswagen Passat diesel estate, 2.0 litre with 125,881 miles on the clock. My family has never had much success buying and selling cars. I would like to know, please, the main snags to look out for I imagine, for example, that someone should accompany a prospective buyer on a trial run. If you have a FAQ that might help, I could look it up, but at the moment I'm in a state of mental paralysis.
GW, via email
Very sorry for your loss. The cleanest, simplest way is to sell it to http://www.webuyanycar.com/ There are other similar carbuying outfits so you could Google <car buying services> and check the online offers against each other. My book 'How to Buy and Sell Cars' is updated and repeated on my website. Do not let anyone test-drive the car without proving that they are insured to do so.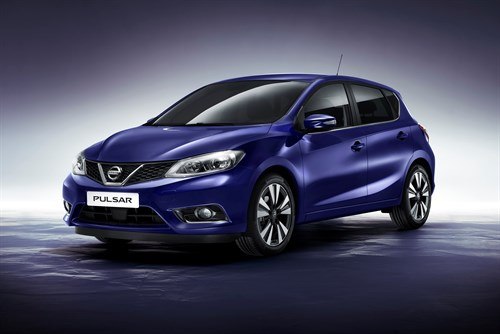 Pulsating mess
I have a 2015 Nissan Pulsar 1.2 Dig-T Tekna M, bought as an ex-demo in August last year with 2,000 miles. Like most people I only check oil level from time to time (typically every couple of months or before or after long journeys). In December, having done a further 3,000 miles, I found the oil level down from full by several mm. I thought nothing of this, assuming the dealer had not topped up the oil  during the running in period. Having not used the car much in January/February, I next checked oil in March after a few long journeys and was horrified to find the oil level below minimum. I put in 0.75 litres to take it above minimum and took it to the dealer who checked the car and added another 0.5 litres. He stated the oil was checked and full when sold and that there is a known issue at Nissan with a small number of engines. I was asked to bring the car in for its first service in mid April where they further checked it and, amended the computer programme (Nissan said this may solve the issue) and asked me to monitor oil levels every two weeks for 3,100 miles and return then, or before if the oil problem persists. In summary it used over 1.5 litres in just over 6,000 miles. In June the level was down to the half way point and the dealer said he would need the car for a full week for major work. He told me they had already fitted a new engine to another Pulsar. I agreed to leave the car for over a week in early July whilst on holiday. When I went to collect the car nothing had been done and I was told Nissan now only allowed new piston rings to be fitted but they were on back order and not available until the end of August. Any suggestions. Obviously Nissan it trading on its Car of the Year award but seems well short on quality assurance and customer care.
RW, via email
Which 'Car of the Year' are you referring to? Not European Car of the Year, nor World Car of the Year? The Nissan 1.2 DIG-T 115/120/125 is a turbocharged 4-cylinder Renault engine, introduced in the Megane in 2011 and that later found its way into the Captur, Clio, Scenic, Qashqai, Juke, Pulsar Dacia Lodgy and Dacia Duster. The 1.2DIG-S engine in the Note is an entirely different supercharged 3-cylinder engine. We have had 3 reports of problems with the 1.2 DIG-T in Qashqais: two of the stop/start, one of a misfire. None of it in the Juke. Yours is the first of it in a Pulsar. No complaints in the Captur, Clio, or Scenic, but one of oil consumption of 1.0 litre in 1,800 miles in a 2012 Megane 1.2TCe on 15-10-2015. This engine was replaced under warranty. Your oil consumption of 1.25 litres in 5,000 miles or 1.5 litres in 6,000 miles in a new engine is not excessive. But if you are saying it has used another litre in 1,500 miles, then it is an issue and they will have to fix it.
Modern jazz
I have owned my new, manual Honda Jazz since March this year. Having had a Jazz previously, I noticed immediately that the clutch 'take-up' seemed a bit fierce to me, not smooth like the previous car. There seemed to be a slight 'judder' when reversing or moving off in first gear slowly. After four months the judder is somewhat worse in these circumstances, so I took it back to the dealer for attention. I put my worries about this problem in writing to the dealer before taking the car in to have it checked. While he looked into the problem I was loaned another Honda Jazz that had only done about 50 miles from new. I noticed straight away that the clutch was much smoother and the engine revved slightly faster in idle mode. It moved off without any sign of judder. When I picked up my car I was told that nothing wrong was discovered on the "computer" read-out. I was also told that I should use more revs when starting off in first gear and when reversing, although I don't really want to reverse at speed. Should I be worried?
DH, via email
Yes. Re-send your letter to the dealer principal expressing your misgivings, particularly after having driven the other Jazz, and tell him that this is going down as "a matter of record" because you have sent the letter to him by Post Office Special Delivery and have stapled the certificate of posting to a copy of the letter. You can therefore hold him responsible for any fault that develops further with the drivetrain of your car.
Unsettled
In a nutshell, my 2000W Honda Accord Saloon, 89kmiles good condition 11 years Honda Service History, remainder independent, has been written off after a minor scrape. Admiral has refused to consider Autotrader comparables to value it. They will only consider Glasses guide, which they say is based on sold prices. I previously had an old banger written off by them and remember that they negotiated after I provided them with Autotrader comparables. I would buy through Autotrader to replace the car and the asking prices are higher than their valuation. I know we are only talking £100 or so, but I can be a bit of an anorak when I see something that is not quite right.
TC, via email
You have been offered £550. Or £440 if you keep the car (both minus your excess). That's reasonable for a 16-year old Accord. Some case law information at the end of this FAQ my help you: /faq/insurance-write-offs/
Dealt a choker
I bought a Nissan Qashqai on the 22nd May 2016 from a used car supermarket. 7 weeks after driving the car with no known problems other than the service light coming on, I was driving on the motorway and a light came on meaning engine malfunction and the car went into limp mode. We managed to get the car almost home when the problem became worse and we had to get the car towed home. (In the manual it mentions I could drive it to a garage; just don't go over 60mph and avoid hills.) We then managed to get a garage to collect it. They fixed a pipe that had sheared off but after putting in the codes the car was still in limp mode and the garage asked for it to go to another garage as they weren't sure of the problem. I had purchased the extended RAC warranty and they recommended I took it to a Halford's Autocentre, so I organised for the RAC to collect the car and take it to this Halfords. They ran diagnostics and it came back that it is the DPF filter, the warranty won't cover it and the price would be £1,053.50. Of course I wasn't happy about this and phoned the car supermarket who, after much negotiating, will only contribute £500 for the work and recommended I take it somewhere else as it should only need regenerating. After much discussion with experts they say this will not work as the DPF is too far blocked. The car supermarket says I bought the wrong car because I live in a rural location and it needs to be run on the motorway over 60mph every few days. But, since buying the car, over 7 weeks I have been on long drives and on the motorway about 5 times and also this problem occurred whilst on the motorway. My argument is that it is just an excuse and the problem must have already been there when I purchased it. Also they knew I was a mum living in a rural location that needed the car for mostly school run and day to day travel, meaning the car would be purchased under false pretences. It has now been left that I need to find someone else to replace the DPF or return it to the car supermarket which is a 2 hour drive from my home for them to complete the work. Will this resolve the problem or is it my right under the Consumer Rights Act 2015 that because it is in the first 6 months of me purchase I have a right to return the car?

CD, via email
It is possible that the DPF can be cleaned out by the Ceramex process for about £350: http://www.ceramex.com/  The offer by the car supermarket should cover this. The Consumer Rights Act 2015 allows you to reject the car within 30 days of purchase. Your problem would be covered by other legislation: /faq/consumer-rights/ But it may well be that the £350 Ceramex process, covered by the dealer, will fix it.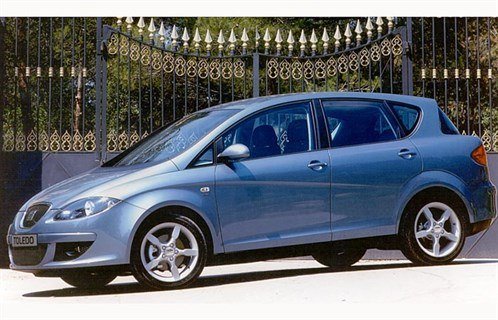 Fuelling discontent
My 2006 SEAT Toledo 2.0 TDI 140 Stylance has just had the turbo replaced after 88,000 miles and the mpg has dropped from mid 50s to the low 40s (I'm not a 'boy racer' and have always treated the engine with respect). Over the years I noticed that using cruise control increased the MPG figure by about 5 mpg, but now it doesn't seem to make any difference. Is something wrong or is it just down to new software in the turbo?
RF, via email
First thing: were the turbo bearing oil feed and oil return pipes replaced at the same time as the turbo? This is critical because they get partially blocked with carbon and that affects the oil flow through the bearings. Secondly, is the turbo precisely the same as the one that came off? If not then it won't be matched to the ECU software. You could get the turbo checked by http://www.turbotechnics.com/  But what I'd do is make sure the turbo oil pipes are replaced, then take the car to http://www.superchips.co.uk and have the ECU and turbo functions interrogated and, if necessary, re-mapped to give you better mpg.
Lubricious
I use V-Power diesel in my 1999 VW Transporter 2.5TDI 102BHP engine. Someone has told me that V-Power does not have enough lubrication, sulphur or something, and that I am heading for a fail if I keep using it. He recommends adding 2-stoke oil or Caster Oil. Is there anything in this? Should I go back to using normal diesel. I also use V-Power petrol in my 2010 Honda Jazz 1.4EX i-VTEC. I think that I am doing good for my engine and the environment, but am I?
RO, via email
V-Power diesel actually has far more lubricity than ordinary diesel. I have used it to save diesel engines that have been accidentally part filled with petrol.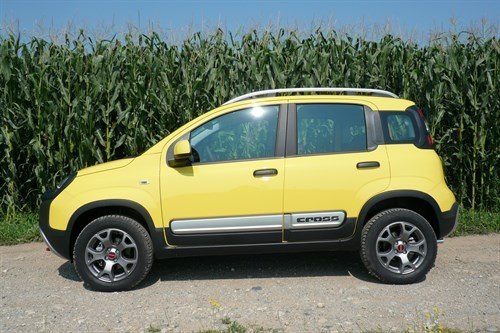 Ill-logical
In recent and not so recent past I've hired Pandas and been impressed with their very comfortable ride but the 4-cylinder engine is unimpressive. I seem to recall you singing the praises of the TwinAir as more fun, and with 15% more power that's understandable. I think I'm correct in saying that the Dualogic, or whatever it's called, is an automated manual and in other makes you've been less than impressed. How bad is it? As we are moving to a village outside Bath where the roads are little more than very narrow lanes, I'm looking forward to a narrower car, hence my interest in the FIAT. I've had over 25 cars in my 70 years, of which the last 7 have been autos, hence my enquiry.

CS, Anstruther
The TwinAir is okay and quite good fun. The Panda Cross with the TwinAir engine and 6-speed box is the best Panda 4x4. But the Dualogic with the TwinAir is unremittingly awful. Just doesn't work. I got landed with a rental in Holland and it was dreadfully mismatched. Probably best to look at a Hyundai i10 1.2 4-speed torque converter auto.
Penalty of misinformation
I received a parking fine last year on a bank holiday Sunday parking in the Decathlon car park in Sheffield. I was told as its not a council car park they cannot enforce the charge. I have ignored the letters as they were quite comical, they ranged from an £80 fine going to a £200 then they started knocking the price down to £79.99. But a year on I have received 2 letters now asking for £234 and saying they will take me to court. Are these scare tactics? What should I do?

VM, via e-mail
A Supreme Court ruling in November 2015 legitimised these. You can pay the £234 promptly, or go to court and end up paying more. See: /faq/private-parking-penalties/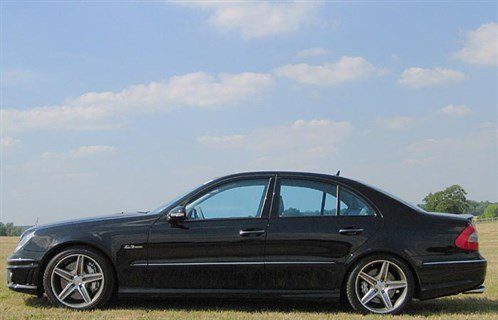 Autofoxed
I have a 2006/55 Mercedes-Benz 220E 2006 which has a mileage of 175k. Three weeks ago the automatic gearbox would only go into 1st and 2nd gear. On advice of a local garage I took it to a specialist gearbox repairer. I was told I had a common Mercedes gearbox fault of the radiator leaking water into the gearbox fluid. He did a test on the gearbox fluid by taking some and heating it up and he said that the popping noise he could hear was proof of his diagnosis. I left the vehicle with him and a week and a bit later I was presented with a bill of £2,200 plus VAT even after being given a discount on parts of £282.83. The bill was not itemised. I told him that I required an itemised bill to know just what he had done to justify it. He took the original invoice back and produced a little more detailed one. Things that I am charged for are new radiator, anti freeze, torque converter with carriage (£1,529.30). Did I need all of this? I feel at a loss to understand that the cost was anything like this amount and him carrying on without letting me know of the mounting costs. 
AF, Canterbury
I'll try to explain. The transmission fluid is heated to temperature then kept at that temperature by means of a heat exchanger situated in the radiator. What can eventually happen is that the engine coolant in the radiator starts leaking into the transmission fluid. The contaminated transmission fluid then destroys the torque converter. So, actually, £2,200 + VAT is very reasonable for a huge job that involved replacing the radiator and heat exchanger, removing and dismantling the transmission, installing a new torque converter, plus fluids and other bits and pieces needed. As long as the transmission now holds up, you have not been ripped off.
Rising from the ashes of defeat
I wonder if your readers would be interested in a review of some of the issues raised by the VW scandal. For example: Is there a special deal in the EU not to sue VW? The US is suing them; so why not us? Is it related to Brexit? Which engine management systems eliminate NOx best? And what cars are they fitted in?
CS, via email
You ask, is there a special deal in the EU not to sue VW? Probably, but nothing to do with Brexit. The Americans are tough on car companies generally and are tougher on foreign car companies. Additionally, the breach of the American rules on NOx was far greater than in Europe. But there is no doubt that Germany protects its main carmaker, and in such matters Germany tells the EC what to do. You also asked which engine management systems eliminate NOx best? Ironically, VAG's latest range of manifold in head EA288 diesel engines have been proven by Emissions Analytics to emit the lowest levels of NOx. So VAG had already cleaned up its act. The big lie was for EA189 engines from around 2008 to 2012 - with a hangover for some models until 2015.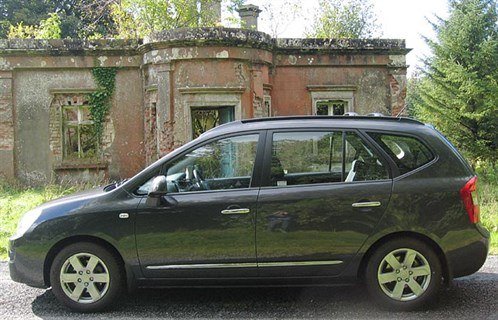 Tough at the top?
I have a 2007/57 KIA Carens GS5 CRDi 1,631kg unladen. The car is equipped with a pair of lengthwise roof rails. It is also equipped with two crossbars, it appears they are factory mounted. I wish to carry two cycles on the roof. I have the necessary Automaxi wheel channels and folding arm clamps, (professional, 22, upright transport of bike without removing wheel). Unfortunately there are some difficulties. The type of lengthwise roof rail appears, by observing KIAs on the road, to have been manufactured for only a short period. The rail is solid, flush with the roof in the sense that there is no space between the rail and the roof but sticks up from the roof. There is a channel within the inside edge Approximately 21 inches of the total length of 56 inches (towards the front) of the channel has a rubber insert that limits the movement of the cross bars. The maximum distance between bars is about 2 feet. I cannot find any permissible roof load information. The 2 bikes would total a maximum 40kg.
CS, via email
This lists all the variations of Carens and might be specifically helpful: https://roofracks.co.uk/Thule-Fit-Guide/_/?make=Kia
Loss adjustment
I have had four VAG DSGs in a row with no problems. However I'm nervous about keeping them beyond the 3-year warranty period. One Skoda dealer in particular has cheap PCP deals. Is there a catch with these deals? Payments are little more (in some cases less) than the projected depreciation on an owned car.

JM, via email
As always, you take the deposit and the total of the monthly payments as the projected depreciation. Compare that with a discounted price from drivethedeal, minus the GFV balloon payment.
Click to Honest John's Motoring Agony Column 13-8-2016 Part 2
Comments
Author

Honest John
Latest