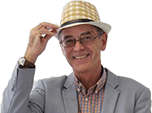 Honest John's Motoring Agony Column 09-07-2016 Part 1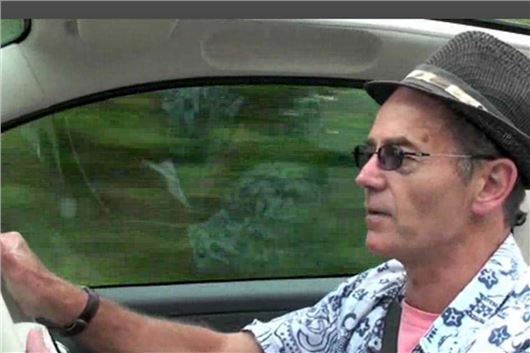 Published 08 July 2016
This week's motoring ministrations offer parental guidance, excitement, relief, needs met, gears found and more automotive advice than you could shake a crankhandle at. 
As usual, emails to Honest John should be addressed to: letters@honestjohn.co.uk  Please try to keep them as short as possible.
National fronting 
I believe that it is fairly common nowadays when children reach the age of wanting to have a car for one of the parents to put him or her onto their own insurance giving their own name as the main driver despite the fact that they may never drive their children's car. Obviously this is because of the high cost of insurance for young drivers. My query is whether or not this is legal and should the youngster driving their own car be involved in an accident and the insurers find out that they, and not the parent, are really the main driver will this invalidate their cover?
AG, via email
'Fronting' is illegal in the sense that if an insurer picks up on it then the insurer will void the insurance rendering the driver uninsured and therefore subject to a huge fine and at least 6 points. The way round is to insure the car with the youngster as the main driver, but several responsible adults as additional named drivers. That helps to pull the premium back down. Going for 'black box' telematics insurance can also help, but these boxes do not stay connected permanently and can estimate incorrect speeds and relay them to the insurer bringing penalties.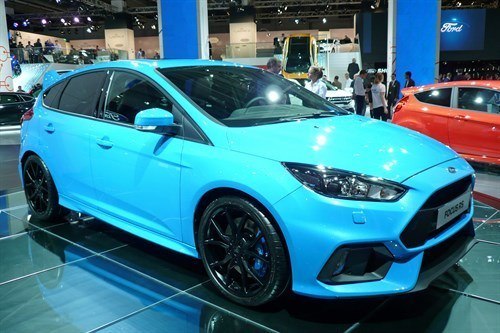 Handles messiah
I am in my early sixties and have always bought standard, practical cars. Now I am thinking of purchasing a 'sporty fun car'. It would need to have some luggage space for long weekends away and occasional shopping trips. Some limited rear seating would be nice but I am 6ft 2in tall therefore, comfort in the front is important. Budget would be around £30,000, either new or used and reliability is very important.

MR, via email
The most fun for that sort of money would be a Focus RS, assuming you could actually get one. Next a SEAT Leon Cupra 290 or a Golf R or Golf GTI or smaller Audi S1 (none of the last four with a DSG). Or a nearly new BMW 135i or 235i. Or, if you are prepared to sacrifice turbo grunt for handling, a Toyota GT86 or Subaru BRZ.
A fuel and her money
I mistakenly put 4-litres of unleaded in my husband's diesel Toyota. It had 5-litres of diesel initially. I filled up with diesel after realising at 4-litres. What is your opinion?

MH, via email
I've got away with more than twice that amount. Put in some high lubricity diesel additive (Wynns). Fill with high lubricity diesel (Shell V-Power, BP Ultimate), and keep topping p with diesel. Never let the tank run low for about 2,000 miles because, until it gets fully absorbed, the petrol floats on top of the diesel and does not get into the fuel pick-up.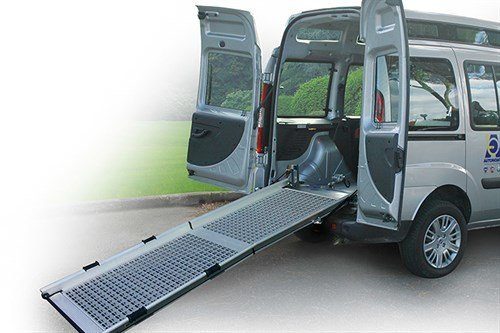 WAV power 
My wife now suffers from Dementia, is unable to walk unaided and spends much of her time in a wheelchair. Can you please suggest a car suitable to take a wheelchair with a ramp and a system with a belt to haul the chair up into the car? l am 6' 4" and rather large. l would like a car with reasonable performance.
JM, Oxted, Surrey
The best Wheelchair Accessible Vehicle conversions are by http://www.brotherwood.com/ Expensive, but the best. Caddys, MB Vitos, Ford Tourneo Connects, etc. An alternative is the new FlexisRamp, which is an aluminium vehicle ramp allowing access to the rear of suitable vehicles without an expensive floor conversion. The FlexiWinch is a reliable and safe solution providing powered winching of a wheelchair and occupant into a vehicle with a rear access ramp. More: https://www.passengerliftservices.co.uk/products/ramps/flexis-ramp/
Resistant to change
The automatic gearbox on my 2007 W211 Mercedes E-Class 320CDI Estate has started on occasion to hesitate in going up through the gears resulting in a jerking of the car, or it jumps between gears as it decides which is the correct one. This generally happens when cold and then disappears after only maybe one or two instances. Please can you tell me what the problem might be and should I have it looked at before its annual service in August. Is this signifying that its time to consider replacing the car. 
IL, via email
Could be faults developing in the servo valve block that controls the gearchanges. But if it has never had fresh automatic transmission fluid, the fluid is probably contaminated and simply changing that may cure it. Take it to a member of http://www.fedauto.co.uk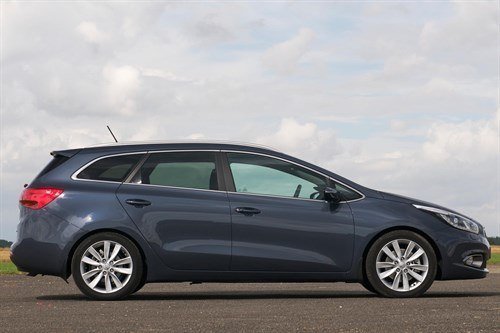 Estately progress
I would appreciate your advice on a replacement car for my 2006 Ford Mondeo 2.0 TDCI. We bought it and a Fiesta 1.0 Ecoboost on your advice and have been very pleased with both. I now need a replacement for my Mondeo. Annual mileage would be around 6,000 so I need a petrol car. I would run the new car for maybe 8 years, and am looking for good comfort and handling. I would considered a 1 year old car so that I have the balance of the warranty. I thought about a Ford Focus (though the boot is a little on the small side for airport runs with 2 large cases and 2 carry-ons). I could drop the rear seats, of course. What model/engine would you suggest? Or should I spoil myself and go for a Mercedes C Class? If so what model and would it be much more expensive to run long term? Grateful for your advice,
AA, Harrogate
Not a Focus. Too many faults have developed. Possibly a KIA cee'd SW or Hyundai i30 SW. The VW Golf SV is very nice, just as long as it isn't saddled with a DSG auto transmission. A current model Skoda Octavia 1.4TSI 125 estate is a very solid car, almost as big as a Mondeo.
Van mail
My 27-year old son plans to go travelling Europe for a year or more and wants to buy/convert a camper van. He has a limited budget of around £6,000 for the project and is undecided whether to buy an older camper van with everything already fitted, or go for a cheaper, more recent commercial van, perhaps with a crew cab and convert it himself. He is more skilled in joinery than in mechanics. What would be your advice and what makes/models should he consider in terms of spares availability throughout the continent?
LW, via email
The most common campervans in Europe are Sevel built Peugeots/Citroens/FIATs of all generations. Do not buy an old, low mileage campervan in the UK. Buy the newest van you can afford and convert it. Sadly, Citroen H vans with later Ford Transit engine conversions (as featured in 'Wheeler Dealers') are now in the VW Splittie price bracket, so that kind of classic van is no longer £6,000.
Smokey and the banned it
A friend of mine has a 2001 Focus 1.6 that just failed its MoT on excessive blue smoke. Last night I checked it and it took 2 litres of oil to bring it up to mid mark on the dipstick. It also needs brake fluid as the master cylinder was almost empty, though no leaks noted for MoT. Is it worth a re-test elsewhere, or is it knackered? I said I would try and help out. It's done 160k miles
DC, via email
Reads to me that it failed on emissions because the valve stem oil seals have failed or the piston oil rings have failed or both. Also reads as if it has been run without any maintenance for some time. Could top up the brake fluid. Better to change it altogether. But not much point if the engine is shot and fixing that will cost more than the car is worth. The bad fix might be an oil thickener. That might get it through the MoT, but isn't the long-term cure.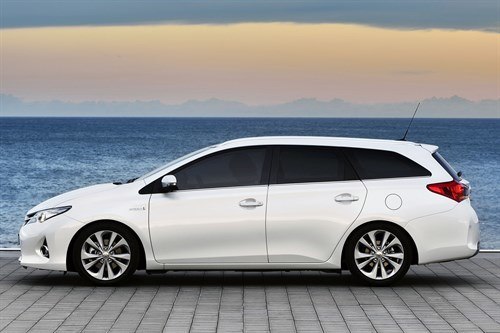 Electric avenues
I presently run a VW Golf estate with diesel engine, now 7 years old and 69,000 on the clock. It is a great car and still runs well but now I would like to replace it with a new car with similar specifications. For environmental reasons I would prefer a hybrid engine. My usage is a roughly 50/50 mix of urban / motorway journeys; we have 2 offspring plus grandchildren living 250 miles away in Cumbria. Your thoughts on a suitable replacement would be much appreciated.

RC, Radlett, Herts
So far, the only hybrid estate the same size is the Toyota Auris HSD Sportwagon, which employs the same ultra reliable drive system as the Prius. More are coming. There's already a RHD Nissan X-Trail hybrid in SE Asia and I think a Tiguan hybrid will be with us soon. No Golf GTE hybrid estate yet and the excellent VW Passat GTE estate  is a lot more expensive.
Cash injection 
A friend purchased an Audi A4 S line with a '56 registration from a dealer. After two months it broke down, the AA was called and  diagnosed a faulty injector. It was purchased with a 6-month warranty but injectors were not listed on the warranty document. What are his rights?
GW, Guiseley
His rights are against the dealer who sold him the car because the law assumes that any major faults that occur within 6 months of a purchase were either present or developing on the date of sale for 6 months from the date of sale. To get out of this the dealer has to prove otherwise. Law here: /faq/consumer-rights/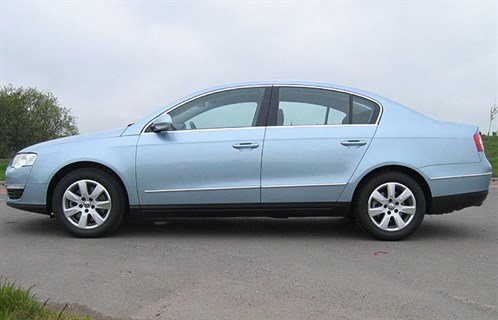 No parking
I have a 2007 VW Passat TDI and my problem is that the pushbutton parking brake works only intermittently with, as far as I can tell, no regular reason for it's failure. If I keep pressing it, it always eventually works. Have you any solutions to my problem?
NC, via email
Extremely common failure on this model because moisture eventually gets into the parking brake motors. Unfortunately, these are £600 a side. However, NC cleverly tried changing the parking brake switch first with a cheap Chinese one from eBay. Job done for £17.
Intermission period 
The issue concerning the emissions 'fiddle' on my Yeti's 2.0 TDI engine has yet to be resolved. I receive letters from Skoda intermittently assuring me that VAG is addressing the problem, but no actual solution. I am concerned that when my vehicle requires its first MoT test in October it may fail because the 'fix' may not be in place by then. Are all new VAG diesels being sold now compliant? If so, why hasn't mine been fixed? If not, is there really a problem?
RS, via email
The new VAG diesel now being sold are the very low NOx emission EA288s, which employ manifold-in-head technology. I agree, it was taking a very long time for VAG to get its older EA189 engines modified, but the work on EA189 2.0TDIs actually started in May.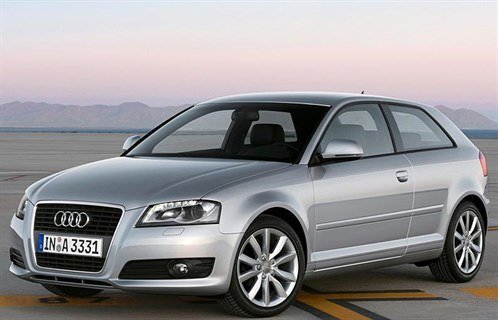 Mechs Techs
I have a 2011/61 Audi A3 2.0TFSI with 57k miles, regularly serviced. The Mechatronic unit has failed and potentially the clutch as well. The garage say it's the third that they seen this year and VAG isn't interested. We're looking at £3,000 to fix. Do you have any suggestions or comments?

AL, via email
A 2.0TFSI would have the 6-speed wet clutch DSG/s-tronic that is designed for a change of fluid and filter every 3 years. This is not the 'problem' 7-speed dry clutch DSG that suffered its fluid becoming conductive when too hot. If the fluid and filter has been regularly changed then you may have the basis for a claim against the supplying dealer and, through that dealer, Audi itself.
Nervous brake down
I was recently was caught doing 36 mph in a speed trap. I suppose it was my fault for keeping my eyes on the road instead of the dashboard. The camera is placed not far from the point where the 30mph restriction ends. I have two questions on which I would appreciate your advice. How far past the camera do the measurements continue? The second question concerns the ''speed awareness course'', which I have opted to attend. I believe that this will cover stopping distances for cars under various conditions. Do you know how long ago these statistics were compiled, in what vehicle, road conditions etc? I seem to recall that these statistics are somewhat dated.
CH, Kinver
Speeding at any point within a 30 limit counts an an 'offence' in the UK. Doesn't matter how dodgy the entrapment was. I think the Highway Code stopping distances are based on a 1959 Ford Anglia, not a ceramic braked Jaguar F-Type SVR. And they don't take any account of left foot braking an automatic which slashes the Highway Code 'thinking distance' by as much as 90% because you don't have to move your right foot.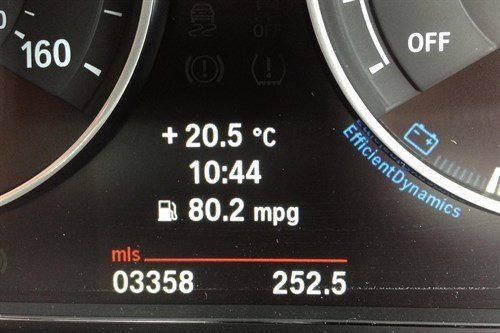 The rational economy
Good economy requires economical driving techniques that hardly anyone seems to understand or practice, and suitable road conditions. My last four cars (all Japanese with 1.0 or 1.3 petrol engines) have all done better than the official extra-urban figures; based on long-term, tank-to tank, real measurements, not the optimistic trip computers. My latest Suzuki Celerio frequently exceeds 80 mpg against the official 76.3 mpg. I guess I am fortunate to live in an area with little traffic where the roads do not permit high speeds, but the official figures really are achievable. As for the Telegraph car reviewers, are they specially trained to waste as much fuel as possible? How do they get such terrible economy figures?
BD, Alfrick, Worcs
/realmpg gives you the most realistic average fuel economy figures because submissions create a Gaussian average. I've has 80mpg out of a BMW 320dED over 250 miles, but actually averaged 63 over 8,000 miles. I can't comment on Telegraph reviews because I don't do them.
Battle of the bulge
Over the last 12 months both of my offside Continental tyres have had to be replaced because of tyre bulge, according to my garage. I took this to mean a bulge in the sidewall but it turns out to be a twisted tread. Would you put this down to bad manufacture, hitting pot holes and speed bumps, etc, or my driving (50 years experience)?
BW, Cromer Norfolk
Weird. The centre tread has worn away at the bulge too. I'd keep one, let Continental test the other one and, if they give you the run around, get the one you kept professionally tested.
Personal matter
I am in the process of changing my car and removed my personal plate in readiness for the arrival of the new car. I was unable to get the new plates made up until I had received the retention certificate and new V5 document that arrived a few days later. Neither DVLC nor my insurer could advise me on whether any period of grace was allowed to deal with the change of plate. Both said that I needed to change the plate immediately. Having now made the change, I contacted my insurer (Aviva) to inform them and was told that because I had made some other changes to the policy (added another car, effective 14th June) they were unable to deal with the change of registration until after 14th June. I'm sure this problem has cropped up before and wonder whether you can shed some light on the matter.
WS, Burghclere, Newbury
This all comes from the affectation of 'cherished' registrations. You are causing yourself the inconvenience. But it's only a couple of days. Not much point in risking a huge fine and 6 points for driving an uninsured car.
Click to Honest John's Motoring Agony Column 9-7-2016 Part 2
Comments
Author

Honest John
Latest