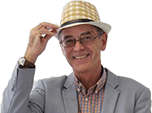 Honest John's Motoring Agony Column 18-6-2016 Part 2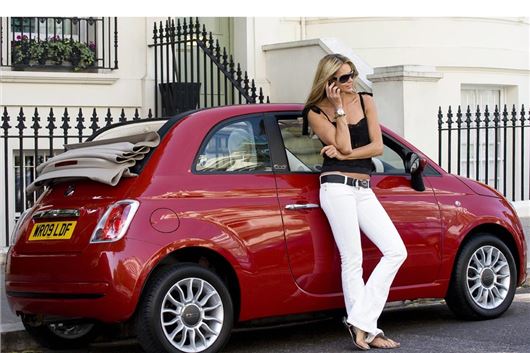 Published 17 June 2016
(Click back to Honest John's Motoring Agony Column 18-6-2016 Part 1)
Topless teenager
My daughter will be learning to drive shortly on her 17th birthday and we will probably exchange my wife's car for something more suitable rather than buy a 3rd car. Once my daughter passes her test I would want her to have a policy in her own name (she will be the main user in any event). Will my wife be able to retain (and develop) her no claims discount if she is only a named driver on the policy for my car and my daughter's? My daughter likes the look of the FIAT 500. Is this a sensible choice for a learner/first car? Would the insurance costs for the CC model be much more (given it seems to be more of an extended sunroof than a full cabrio?)
OE, via email
No. Your wife keeps her NCD for 2 years on a lapsed policy, but being a named driver on another policy does not retain her NCD for any longer. 500s are surprisingly comfortable and actually quite reliable. Nothing has gone wrong with mine in 8 years, which says quite a lot. Avoid the automated manual. TwinAir the most fun to drive of the insurable small engines. 1.2 1,242cc generally the cheapest. Insurance is likely to be a bit more for the 500C.
Raising his profile
Thanks for your advice on my proposed trade for 2015 Lexus IS300h Luxury. Your comment on big wheels is fully understood. The IS300h is fitted with 17-inch wheels and 225/45 R17 tyres. Options I am considering are: Driving on existing wheels/tyres Summer and Winter (in London area); Driving on existing 17-inch wheels with new Michelin Cross Climate tyres; Buying set of new 16-inch Alloys from Lexus and fitting them with Cross Climate tyres. With new Pressure Sensors this would cost £392 each, plus the cost of the Cross Climate tyres. I like a quiet ride (one of my last cars was a 1994 124 Series E320 Coupe). Would there be a significantly better ride with the 16inch wheels or would Cross Climates, on 17-inch wheels, be almost as good.
AL, via email
You can get Cross Climates in 225/45 R17 94W. But I can't tell you what effect they will have. I can tell you that in 215/55 R17 on a Honda HR-V they are brilliant. But a 55 is a much deeper profile than a 45. To get 55 profile you would need to go to the 16-inch wheels of the standard model Lexus IS, which take 205/55 R16 91W Cross Climates. But £392 per wheel including the TPMS but (excluding the tyres) is a very high price to pay.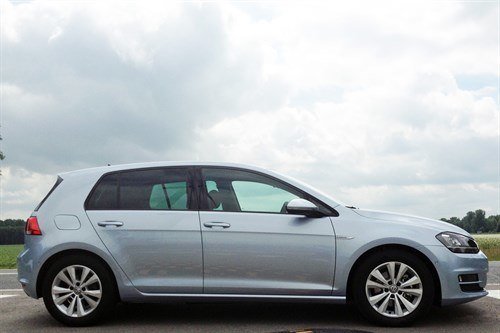 Reject shock 
As it currently stands, my VW Golf VII GTD, registered new on 17/01/16, has been off the road with my local dealer (which has been excellent to be fair) since 27th April. They've replaced: driver side front wheel bearing (passenger side front wheel bearing was replaced by the supplying dealer in March 2016); Turbo; Timing belt and tensioner kit; EGR cooler and valve. I have written to the supplying dealer, advising that I wish to reject the car. Following a telephone conversation with their sales manager (18/5/16) they have advised that the decision about whether to accept the rejection will be made by the Managing Director by Monday (23rd) latest. The suggestion from the sales manager was that "I should just keep the car because if anything else goes wrong it's still got its manufacturer warranty". I'm also still waiting for VW Financial Services to assign a case handler to manage the complaint I made to them on May 3rd 2016. I've been advised this should be done by end of business today (19th) and the local dealer has been doing his utmost best to get them to stick to this having already missed two prior deadlines they themselves had set. As you can imagine, given that VW Financial are still taking my direct debit off me in particular, this is becoming frustrating. I'm paying for a Golf GTD yet for the last 3.5 weeks I've been driving around in a Polo TSI. In the event of the rejection being accepted, and my request for a like-for-like replacement, am I being unreasonable in asking for a brand new car or can VW insist that I accept a car that may be up to a year old with a higher mileage that my existing car had? I just want to be aware of my rights.
 
SS, via email
They have to give you your money back or replace the car with s new one. Follow the advice in the link I sent you. If nervous then get a specialist solicitor onto it. (SS reported back that VW was supplying a new replacement car.)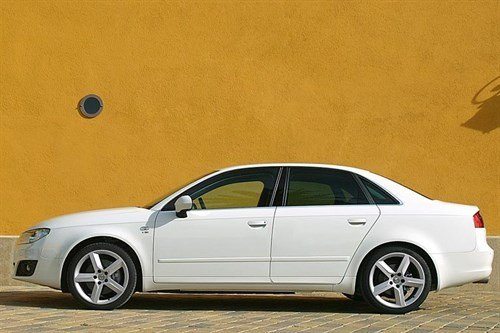 Exeodingly good SEAT
I have enjoyed 5 years and 68,000 miles of trouble-free motoring with my SEAT Exeo 2.0 TDI saloon.  At the 5-year MoT it was suggested I should replace the cambelt and water pump as a precaution.  Do you advise this as necessary, and are there other expensive items I might expect soon? Or can I continue in confidence with a car I still enjoy.
ML, via email
Very necessary. About £500.
Tigging the right boxes
I have just been to a VW showroom to check out the latest Tiguan. In discussion with the sales guy, I said I would have to wait until the 1.4 litre 150HP petrol engine came out, as I only cover about 6,000 miles per year. We discussed the engine, which he said was both turbocharged and supercharged. I said I thought VW had ditched the twin charger technology after all the problems in the USA. When I was looking at the Audi Q3 with a 1.4 litre 150HP engine, I swear the sales guy said it was only turbocharged. Can you clear this up for me, please? If it happens to be twin charger, have they solved the reliability problems from the 160HP engine in the previous Tiguan?

DC, via email
The VW sales guy got it wrong. The 'Award winning engine of the year' Twincharger has been dropped because it kept failing. The 1.4TSI 125 and 1.4TSI 150 COD are about to be replaced by 1.5s and that is why you can't get the 1.4 in the new Tiguan. If you need it now, get something else, like a Suzuki Vitara S 1.4T BoosterJet. That has excellent performance and low (127g/km) CO2 for a 4WD.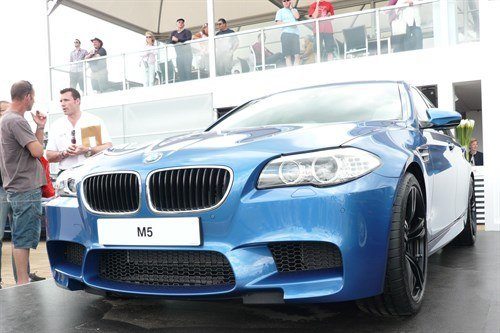 Compound interest
12 weeks or so ago, we purchased a December 2013 BMW M5. All was good for a week, then a nasty brake squeal developed. The dealer initially said it was down to new pads and they would bed in. After 5 weeks, I booked into a BMW garage to look into it. They'd never heard of the problem and sent a video into BMW. When I chased up some weeks later, the excuse BMW made was "its a characteristic of the car." Apparently BMW is aware of issues with the compound on brake pads and has no fix. The dealer is now saying it's not a fault it's a "characteristic." My wife refused to drive the car as the majority of its use was in traffic and the sound was horrendous. We ended up chopping it in for a nearly new 530d, but are £5,500 out of pocket for 11 weeks ownership. BMW said its nothing to do with them, it's down to the dealer, even though the dealer hadn't heard of this "characteristic." Do I have a claim against BMW or the dealer as we feel we were miss sold the car? They spoke glowingly about the V8 engine and the drive, etc., all of which we loved, but didn't mention that when the brakes get hot in traffic, it will sound like an old bus. Do you think I have a claim?
WP, via email
No, because it is not reasonable to buy a 190mph high performance car and then use it solely in traffic. You bought entirely the wrong car for your actual needs.
COD piece
In September 2014 I bought a new Audi A3 Sportback S line, with a 1.4 TFSI Cylinder on Demand (COD) engine. The car was bought outright from Auto Union Finance, supplied by an Audi dealer and registered in my wife's name. In early October 2015, at just over 8,000 miles, my local Audi dealer, carried out an Audi Fixed Oil Change Service. In late November 2015, the oil warning light came on (the car had done 1,600 miles since the oil change service). A week later, the dealer set the vehicle up for an oil consumption test and returned it to me to complete 600 miles, after which I was instructed to take it back to the dealer to check the oil consumption; I was informed that, as it had used fractionally less than 1-litre of oil, it had passed the test. Audi was claiming that oil consumption of less than 1 litre per 1,000 kilometres (625 miles) was acceptable and that they would not investigate further. I informed them that I had noticed a cloud of smoke being emitted from the exhaust intermittently; I continued to report this fault to them at every subsequent visit. I asked them to carry out a second test which they reluctantly agreed to do, in February 2016: the result was exactly the same as the first one. I then contacted Audi UK Customer Service, and was allocated a Case Reference number and case Manager. I asked both Audi UK and my local Audi dealer to show where, in the Terms & Conditions of the 3 year Warranty, it said that oil consumption of up to 1-litre per 1,000 kilometres was acceptable. They were unable to do so. Eventually they agreed that it should be "whatever it said in the handbook". The handbook clearly states that the vehicle should use no more than 0.5 litres of oil per 1,000 kilometres. The car had therefore failed both oil consumption tests. In mid-April 2016 Bristol Audi took the car back in to commence smoke emission tests; they confirmed that whilst driving the car they had now witnessed smoke clouds from the exhaust and were commencing further tests as directed by the technical department of Audi UK. The Service Manager at the local dealer recommended a replacement of the whole engine; Audi UK has not sanctioned this. The car has now been with the dealer for 5 weeks and they have not been able to identify the problem, or problems, other than that there is excess oil in one of the cylinders. Six months has elapsed since the fault was first reported and the dealer, in conjunction with the Technical department of Audi UK, has currently been working on the vehicle for 5 weeks and has still not identified the fault or faults. Audi claims that it has not encountered oil consumption problems with the 1.4 TFSI COD. Do you know of a problem with this particular engine? I am now reluctant to take the car back for fear of collateral damage. What can I do? Can I return the car and have my money back? If so, to whom should the car be returned and who will reimburse me? Or could I ask for a new replacement vehicle? Obviously the car is currently in my local Audi dealer's workshop and is not driveable.
RS, via email 
I think this is the first I have heard of oil consumption problems with the 1.4TSI COD, but certainly not the first inkling of oil consumption problems with VAG engines that result directly from the engines being filled with synthetic oil on the production line. Unless the engine is then loaded very heavily when driving or revved highly during the running in period, high oil consumption problems result. You are entitled to a new engine, not your money back and not a new car. Insist in this. Or take the supplying dealer to the County Court.
Click back to Honest John's Motoring Agony Column 18-6-2016 Part 1
Comments
Author

Honest John
Latest