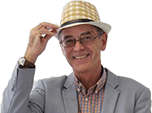 Honest John's Motoring Agony Column 10-10-2015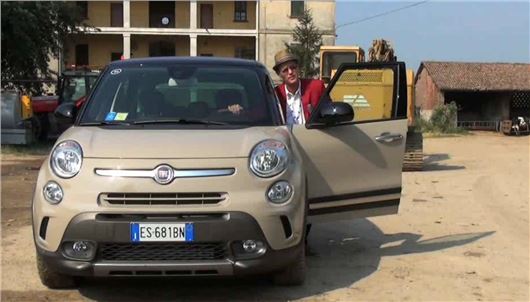 Published 10 October 2015
This week's words on the street include expat exclusions, Golfing handicaps, seasonal variations, Beetle records and many more that never saw the printed page.
As usual, emails to Honest John should be addressed to: letters@honestjohn.co.uk  Please try to keep them as short as possible.
Unwelcome returns
I am shortly visiting the UK and I find that irrespective of which company I try, I am unable to secure comprehensive car insurance cover to drive my friend's vehicle that he wishes to lend me whilst I am in the UK. I am Australian of British decent and I drove there for the best part of 30 years then I was transferred to Australia by my company and with time my UK license obviously lapsed. Unfortunately I am 83 years old and this puts the fear of the devil into all the UK insurance companies, even though I hold a current open License and have a medical certificate to verify that I am safe to drive. I own and drive a BMW 5 Series in Australia, but again this cuts no ice at all with UK insurers who simply say "Sorry we are unable to insure you, so make other arrangements. In Australia It is the Car that is Insured and not the driver and almost all insurance companies fall over themselves to offer any Licensed driver Inclusions on Comprehensive policies. This means that when my dear friend visits me in OZ he can drive my car without any problems at all irrespective of his age providing that he has a current UK driving License. What can I do John to obtain Insurance cover in the UK I am prepared to pay a premium surcharge to drive for a period of just 8weeks.
TH, Bridgeman Downs, Brisbane
You might get it from http://www.aplan.co.uk/maidenhead, but expect a hefty premium. I could not agree more that the onerous UK system of insuring cars to drivers causes massive problems. Cars should be insured for any qualified driver. The ridiculous rigmarole of a British driver now having to supply a permission code for insurers of hired and courtesy cars would not exist if cars were simply insured for any qualified driver. And insuring cars for any driver would relieve the police of enforcing these ridiculous rules. But British car insurance has fallen into the hands of private equity funds who are only interested in the profits from providing a service that is compulsory by law, not in providing a service to everyone who needs it. Obtaining temporary insurance for a friend's car could cost as much as hiring a car in the UK, so if you can't hire a car because of your age then the UK provides no answer. Also, if your car breaks down hundreds of miles from home in the UK, you can't hire a replacement unless you happen to have your National Insurance number with you in order for the rental company to get a code to check your driving history.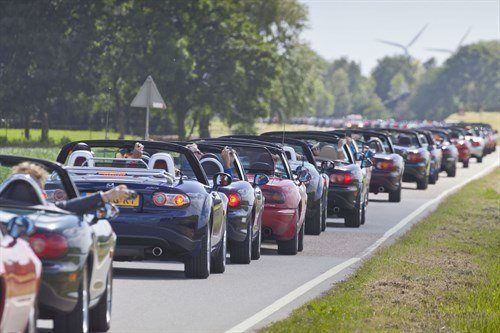 Oldmobile
It's time to replace our brilliant 8-year old Mazda MX-5 Mk 3. Sadly, we find that the specification of the new version of the MX-5 makes it unsuitable for our purposes. Presumably there must be a few unsold examples of the outgoing model standing around somewhere, and perhaps our best bet would be to try to get hold of one of those. What would be the best way to try to find one? Many thanks for any suggestions.
AY, via email 
Your best bet is via Mazda dealers who can look up the entire UK dealer stock, which would have had to be registered before September 2015 anyway because they are EU5, not EU6. Otherwise, you could see if Motorpoint has any, but check the origins. Supply of the new MX5 2.0 litre has been delayed anyway. Possibly to try to keep Mazda within its 2015 EC CO2 limit of 130g/km.
…it's not a Golf
Many boast about having a Golf over say a Focus/Astra, but they're no different in terms of production. I remember (you probably do better than me) when the chap at VW was impressed with the Hyundai i30, measuring the cabin and checking out the cabin quality. Also, not sure if it was you that said that at KIA every 50 cee'd models built are quality checked in the factory, compared with (I think) every 100 Golfs. Goes to show how quickly the cee'd/i30 have caught up to their European stablemates. And the extended warranty obviously proves that the Koreans have faith in their products. Whereas VW is still only offering (in comparison) a measly 3 yrs warranty, even though they (VAG group) boast about reliability and quality.

MK, via email
That's not quite true. You can buy extra warranty from VW. But it is not included in the price of the car as it is with KIA, Hyundai, Toyota and even Renault these days. Every KIA and every Hyundai that comes off the production lines in Slovakia and the Czech Republic undergoes a full lap of the factory test track, even if it's snowing. (I've been there and it was.)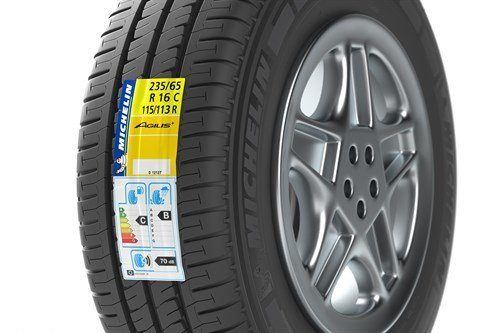 The tyres they are a changing
I'm sure you probably get fed up with questions about winter tyres but I am going to ask anyway. I am moving shortly to Northumbria, but retaining a property in Bucks so will be driving back and forwards every month. I have 18" Goodyear Efficient Grip tyres on my Jaguar XF. Would it be better to buy a full set of winter tyres and swop every Spring and Autumn, or change them for all weather tyres such as Michelin Cross Climate? Are winter tyres/all-weather noisier on the motorway?
BM, Oving, Bucks
Efficient Grips are certainly quiet. Goodyear does all season Goodyear Vector 4-Seasons that are very good and not noticeably noisy. Michelin Cross Climate might be better in summer, but I haven't driven them in summer. Nokian has a new all weather tyre called 'Weatherproof' now available, which might be better still (nordictyres.co.uk). All new tyres have to be 'drive-by' noise rated so you can go by the labels.
Brokered promise
I have been quoted a price for a new car by a broker (name redacted). Is this a reputable company and what are the pitfalls buying from such a source?
SM, via email
Looks like the current (new) model. Looks like a substantial discount. Obviously check how the deal works. Is there a deposit? Will your name be first on the V5 registration document? Will you get the registration document immediately? The law was changed in 2010 by the Supply of New Cars Order preventing manufacturers from supplying cars in bulk at different levels of discount to different buyers. Some franchised dealers buy cars in bulk and sell them at consequential discounts. But some non- franchised brokers buy the cars and register them to fictitious fleets for 6 months, in which case the buyer does not get the V5C for 6 months and the car is not officially registered to him for 6 months, and that is in breach of Section 43c of the Vehicle Excise and Registration Act 1994.
Mas hysteria
I am considering a small treat following a windfall, and fancy a Maserati convertible. A local specialist is about to receive a 2006 Gransport Convertible with 19k miles. Looking at Autotrader the value is £15,000, but I know for a fact he sold the same car a couple of years ago for £42k. They are like hens teeth, but do you have any idea of what a sensible price is? For only a small amount more than £42k I could get the newer Grancabrio.

SC, via email
Check the known problem areas in /carbycar Apart from that, all I can tell you is that a friend of mine bought a Maserati 3200GT auto some years ago for £11k and sold it at a classic car auction about 5 years later for £8k without having to spend too much money on it. You buy these cars on instinct, trust dealers and repairers on instinct and sell them on instinct. You do not do this on the basis of 'advice', except do not buy 'cheap' because a cheap Maserati is cheap for a reason and usually works out extremely expensive. Like a cheap Porsche.
Slaving over a hot clutch
I have 2012 VW Passat TDI, 31,000 miles from new, dealer saying "hot spots on flywheel and clutch plate" down to me riding the clutch. He has now changed his story to "wear and tear" and changed again to "warped flywheel and plate". I have driven for the best part 50 years and owned 6 VWs. No goodwill, not admitting flywheel fault, not admitting they mis-diagnosed this some 6 months ago. I believe possible failure of flywheel. Timing all over place, engine rattle one day, fine next day; MPG 45 one day 60 next day. Lots of stalling (not my first diesel) revs not constant. Help.
TB, Rochester, Kent
Often these faults are caused by a failing clutch slave cylinder, so if you want to take the risk of calling their bluff, have it disassembled under supervision of an 'expert witness' and if the slave cylinder proves to be the culprit, sue them for the entire cost including the cost of the expert witness. But, of course, if there is no fault with the slave cylinder, all the costs will be down to you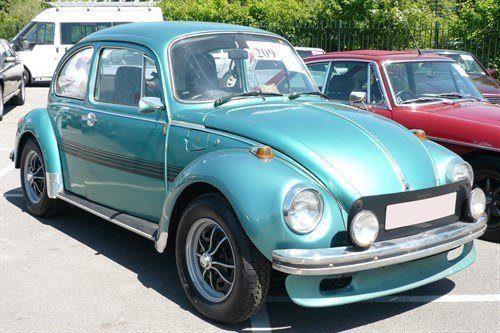 Finders keepers
I am looking for my old Volkswagen. It's still green, I think. I sold it some time ago. Just wondering if the is any way I could find it, as if it's being sold again I would like to buy it back. The reg is PLO 214L If you can help I would be grateful.
CO, via email
DVLA Information will tell you if it exists but will not give you the keeper: https://www.gov.uk/get-vehicle-information-from-dvla/ MID will tell you if it's insured: http://www/askmid.com/ If you suffered any damage by the keeper of the car you can attempt to use this: https://www.gov.uk/government/publications/v888-request-by-an-individual-for-information-about-a-vehicle/ Or you could try a VW Owners Club. (Different clubs for different types of VWs.)
The finer things in life
My daughter has been asked to pay £120 for staying 2 hours over in shopping car park. Is this enforceable? Can she send them a cheque for £12 and say that's all she is prepared to pay and they must accept it in full and final settlement?
WG, via email
Unfortunately the Appeal Court ruled on 23rd April 2015 that it is enforceable. The case went to the Supreme Court in July but, until the seven Law Lords rule (expected soon), the Appeal Court ruling stands.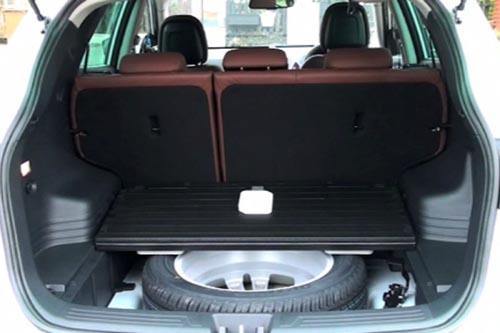 Sparing partner
I have a 2014 Hyundai ix35. It doesn't have a spare wheel, or even a space saver, just a can of gunk to spray into a puncture. In October I'm driving down to southern Spain and want to buy a proper spare wheel so that if the worst were to happen I wouldn't be too stranded. Do you know if it's possible to buy a spare and even a storage thing that would accommodate it. Whilst I like the idea of the current storage well for small bags, etc., it would be much more useful to go back a generation and have a proper spare wheel. I've had a look through Hyundai's website but can't find anything.
CZ, via email
That's a strange change of spec because Hyundai and KIA always made a point of fitting a full sized spare wheel to the ix35 and Sportage (and now the new Tucson), so you can certainly get one, even if you have to buy it separately
Footloose?
A friend of mine in his mid-eighties bought a new Volvo V40 T2 petrol, manual from his local dealer last year and now, with less than 2,000 miles on the clock, the clutch has failed twice leaving him stranded each time. The dealer repaired it the first time at their expense but the second time they are offering no help. He was stranded an hour from home (like many of his generation, he doesn't own a mobile) and after a long walk to the nearest building (a pub) he was finally able to ring a local garage for help. He had to pay them for collection, recovery, transport home and repair and return of the car (using parts shipped from another branch of the dealer). The dealer refuses to help him claiming he should have rung Volvo Assistance but, distressed and anxious, that was the last thing on his mind. The bigger point is how could a new clutch fail twice within the first 2000 miles of use. He is now £1,300 out of pocket and has a virtually new car he won't drive as, understandably, he has lost confidence in it. What are his options? 
DC, via email
It could be a fault with the clutch slave cylinder that leaves the same symptoms as the driver slipping the clutch. But obviously the dealer is blaming him.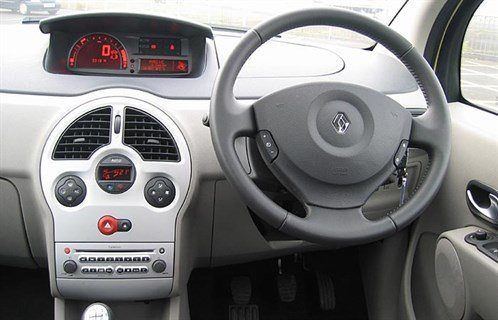 Peeping tom
My 2007 Renault Modus horn has stopped working. I have checked the fuse. This seems ok. My local dealer where I bought the car new wants £150 if it is just the horn itself, but said it could run into many hundreds if it is not that. Can this work only be carried out by a main dealer? As the car is very low mileage and I am only being offered very low prices is it worth getting it repaired?
BR, via email
If it's the horn switch, and if that's in the centre of the steering wheel with the airbag, DO NOT TRY TO DISASSEMBLE IT YOURSELF or it could blow up in your face. What I'd do is call in a local 'car electrical specialist' (http://www.yell.com).
X-it strategy
I am considering selling my X3 now at 55,000 miles, and would love to know the best way achieving the highest price. I have worked tirelessly this year having every possible faulty item repaired under dealer warranty before it expired, plus new tires, main service A in July 2015 and then MoT expires in February 2016. The car is near perfect, and has over £7,000 of factory fitted extras. A dealer or part exchange will only get me the book price I would imagine.
AT, via email
You're right. The problem is that the established advertising media prioritise the lowest prices on their first pages, so it is very difficult for a private vendor to get top dollar for a high spec, properly maintained 3 year old premium car by advertising. It almost forces you to keep the car. Unless you can sell it by word of mouth via the pub or your circle of business and family contacts.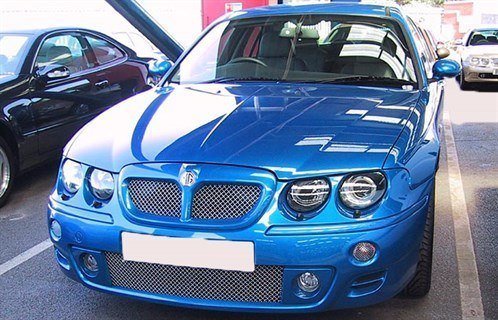 True Brit 
I feel it's time to change my car and I'm seeking a replacement for my beloved 11-year old 117k mile MG ZT. I've been its sole owner and I wish to buy a MINI. Economy and not performance is the key, as is the requirement that it has as much 'Made in Britain' as possible (not made in Austria). I wish to spend £15k/16k, so it could be new or a year or two old and be able to occasionally accommodate golf clubs or a folding bike, so 5-doors would seem to be sensible (I'm 71) and security for them is appropriate. 95% of journeys are on my own.  Preferably leather / semi upholstery and petrol or diesel depending on your advice. I appreciate I'm making many demands on you, but your advice will be much appreciated and gratefully received ( don't risk a hernia it'll be a month or two before I'll make the change !).

NB, via email
Though even the new MINI One 1.2 is brilliant fun to drive (and available with 5-doors), for reliability I'd go for a Brit built Honda Jazz II 1.4iVTEC manual or CVT-7, now at big discounts because the new Jazz III is already arriving from Japan. A Jazz II is far more practical than a MINI is also more reliable and is just as much "built in Britain", even if it doesn't have a 'British' badge
Wind scream wipers
Can you tell me why there is not a delay between the activation of the wash and the sweep of the wiper blade? When the screen is dry or moist but covered in muck such as winter driving with the roads gritted and the wash/wipe is activated, both systems come on simultaneously. This has the effect of a badly smudged screen on the first dry wipe, which can result on a scratched screen and torn wiper blade edge. If the wash were to come on a few seconds before the wipe the screen would be wet on the first wipe and blade wear and screen scratching would be avoided. It would also be safer as vision would not be obscured on the first dry wipe because the screen would have been wetted. There must be a reason of this because it is so obvious but I am afraid that it escapes me.
JD, via email
There is a delay on some systems. Not on others. Even on cheap cars like FIATs, the sophistication extends to giving a final wipe 10 seconds after the standard wash-wipe sequence, in order to catch any drips.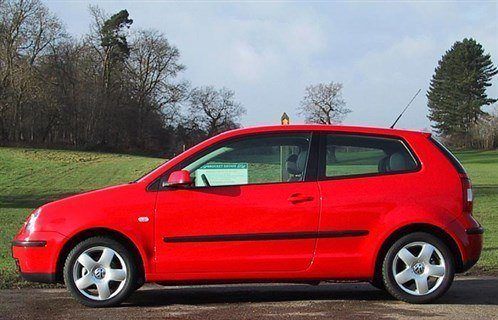 One laddish owner
10 days ago I bought a used 2002 1.2 VW Polo S on behalf of my partner's son for his first car. We scoured the Internet and spoke to a medium sized used car dealer at the other side of the country who was advertising a "1 lady owner Polo, 69,000 miles with mostly full main dealer service history." He described the car to me on the phone as excellent condition and I could just "drive away" in it with a 30-day warranty. When we went to see the car, the service book had just 2 stamps. The first is a VW dealer stamp at 32,000 miles and the second is a local garage stamped at 68,141 miles just before we purchased it. Before I test-drove it I found the rear nearside tyre was inflated to a mere 10psi and the front offside tyre was barely legal and deflated. They would not make an allowance for the tyres yet my partner's son decided to buy it. They asked us to sign a form "Used car sold as seen trade sale" and we were then advised the warranty was on the engine and gearbox only. The heater has developed a fault and is hot all the time. Do we have any recourse for the heater repair and lack of service history please?
GG, via email
What a stupid thing to do. You should never buy a car when all your instincts tell you not to. But the dealer cannot absolve himself of liability for major faults with the car. He has to fix any major faults that could have been present or developing on the date of sale for 6 months from the date of sale, or take the car back and give you your money back. He is not liable for the gaps in service history because, despite the advertised FSH, you know that before you bought the car. He is not liable for the tyres because you knew about them too. Law here: /faq/consumer-rights/
Non-stop
I have a 2013 Renault Megane 1.5DTI. The Stop/Start only seems to work after the car has been driven for a few miles. If applied a few minutes after driving the message comes up that it is unavailable. After driving continuously it will then work. I've only had the car a couple of weeks and wonder if there is a reason for this. Also is it advantageous to drive without the Stop/Start activated or should it be on all the time. 
AL, via email 
That is correct. It's because there is not enough power in the battery to re-start the car and will not be until the car has been driven sufficient distance to charge the battery. If stop/start annoys you, disengage it. Some of these systems are a lot better than others.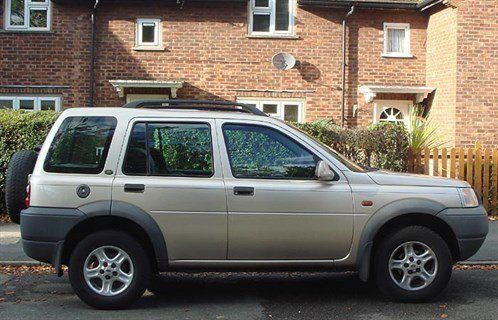 We want to break Free
I have read your column in the DT for years. Quite often I don't understand some of your answers but try to learn from those I do. We need to replace our very old Freelander and I have kept nearly all the supplements from about February hoping my husband will read them to pick up information / reviews etc. Today I have been looking at your online site with regard to reviews (as the need for a new car is becoming more urgent). Why do cars (looking at Pulsar pamphlets ) offer different size wheels? What are the reasons, and what size is best for normal, pleasant economical driving? If the answer depends on the car, how does a customer find out which is best before signing up? Years ago, the wheels just came with the car. Life is so complicated now.
RP, Greater Manchester
As a general rule, for normal day-to-day use, avoid any car on which the tyres are less than /55 profile. There will be a marking on the tyre such as 195/65 R15, or 205/55 R16, etc. Don't buy a car with 205/45 R17 tyres because there is less tyre between the rims and the road and the ride will be harder. (There are exceptions to this general rule because sometimes the benefit can be far greater than the pain, so this is only a general rule.)
Disconnected
My Ford Mondeo Powershift seems to drop out of gear while on the move. Today, driving at about 40mph, I suffered a loss of drive. The engine is still running and the revs shoot up but there is no drive to the wheels. I had to pull over, turn the engine off, restart, and was then able to continue driving. It seems that turning the engine off resets the transmission management computer (but that's just me guessing). Whenever this happens the anti-skid light illuminates. When I restart the engine the dashboard is clear again. I asked Ford for their analysis and the best they came up with was a new gearbox at £4,000. I refused. Your help would be appreciated.
SPG, via email
This might be the same fault that has been plaguing VAG dry clutch 7-speed DSGs. The VAG problem was caused by filling the boxes with synthetic oil instead of mineral oil. The synthetic oil could eventually become conductive when subject to fairly extreme heat and that would leave the Mechatronics with no Drive, or could even fuse the Mechatronics. So if the problem is not the twin wet clutches of your Powershift transmission, it might be that the box was filled with the wrong fluid at the fluid change.
History lesson
As the owner of a 1975 Land Rover SIII I was pleased to read your confirmation that the "rolling exemption" is to be continued, and followed your advice by taking the relevant documents to our local post office, but was unsurprised to find that they knew nothing about the changes, and were still working on the DVLA website screens from last year. The next step was to telephone the DVLA customer services, who didn't know anything about the new rules either, and were still working on the old screens. After going off line to check, the response was that "it is a proposal but not enacted yet". Perhaps you could use your influence to "help" the DVLA to get up to date. I enjoy your non-PC commentary every week.
AJ, via email
What influence? I have no influence on any government department or on any vehicle manufacturer. I may annoy them from time to time but they certainly don't lose any sleep over it. However, you may have misinterpreted the rolling exemption. It runs from April of the year following the year in which a vehicle was built and therefore qualified as 'historic'. So 1975 vehicles will not qualify until April 2016.
Export advice
I want to insure my UK registered car in Spain with a Spanish insurance company, but cannot do so at the moment as the car is not yet registered in Spain. Is there a way around this?

TS, London E1W
No. EC law demands that you before you can insure a car in Spain  you have to register it, to you, at your Spanish address. If you don't already have a Spanish 'Assessor', get one. They do all this kind of stuff for you.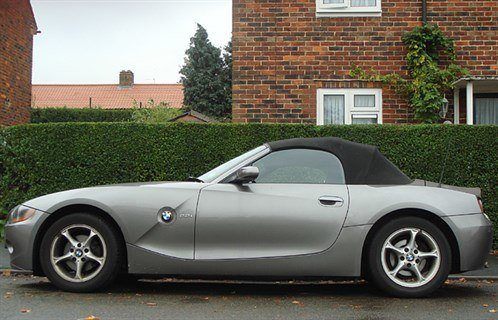 Hooded menace
The power hood on my 2006 Z4 opens normally but has recently become very slow to close.  It usually "times out" before it is fully closed, so I have to turn off the ignition and turn on again to complete the closing.  I have now become reluctant to open it in case it jams half-shut. The main agents used a camera probe and "thought there might be some water ingress into the mechanism". They could only suggest a total replacement  - at about £4,000. I think it's just a sticking hydraulic spool valve as it opens perfectly well, which it wouldn't if the frame were corroded.  It has never leaked and there is no sign nor smell of dampness. The electric motor sounds the same whether opening or closing. Any suggestions?
BW, via email
http://www.bristolsunroofs.co.uk/, http://www.thehoodguys.co.uk/, or http://www.carhood.com/ will either fix it for you or tell you what to do. It may be as simple as spraying the mechanism with Water Dispersant 40.
Under pressure?
I have a 2006 Passat Estate and have recently put 4 new tyres on. I asked the supplier what pressure they had been inflated to and they stated that all were 2.2 bar and to inflate to 2.4 / 2.4 for heavy loads. This is significantly below the 2.6 / 2.6 (2.8 / 3.0 for heavy loads) stated in the manual. In order to maximise tyre life and the safety of occupants, what is the best pressure you would recommend, it does not feel right to depart from manufacturers recommendations.

JD Newbury
My last car initially arrived on 40+ PSI all round and was undrivable. They sent someone round to reduce the pressures to 36 all round. But still far too hard, so I dropped them to 30 all round and this  transformed the car. After about 10-15 miles, heat increases the pressures by 2-3 PSI anyway. So if I were you I'd go with what I was comfortable with and what gives me the best steering feedback.
The machinery of justice
My friend and I parked on Marsh Street Car Park in Hanley one Sunday Afternoon. A few weeks later I received a parking fine of £84, but if I paid within 14 days I could pay £50. My friend is adamant that she put the correct money into the machine, so I asked for information of when their machines were last calibrated as the police give this information and for them to of checked the money taken that day. They wouldn't. I took the case to POPLA who took weeks coming back and then I wrote back to them again only for them to take weeks to come back again. They say that the car park people do not have to give proof of calibration and that they were advised that my friend was the only person that day that had paid incorrectly. So we had to pay. This was in June. I replied, saying I would pay but I totally disagreed with paying the £84 because the case had gone to appeal. They came back and advised that the assessor's decision was final. This was 4th August, I was waiting for payday on the 15th. I arrived home today to a letter from Highview Parking stating: "We are writing to you following your recent appeal to POPLA, the independent adjudication service, which was considered and rejected. Subsequent to this rejection, you received communication confirming the outcome of your appeal, and informing you to forward full payment of the outstanding charge to us within 14 days. Please note that no payment has been received within this deadline and that consequent of this the charge has increased to £125. In the event that the payment of the outstanding amount is not received within 14 days of the date of correspondence we can confirm that this case will escalate accordingly and further action will be taken." I personally think as POPLA advised that we had to pay straight away. However, there is no mention that we had 14 days to pay or that if we didn't pay within a certain time that the fine would go up. Can they do this as I offered straight away to pay the £1 they said we underpaid? I feel the letter is quite threatening as I have already agreed to pay but was waiting for confirmation from POPLA that I had to pay the £84. I think it is absolutely appalling that private car parks can treat people like this and especially as I do not even know if this car park is council regulated. One last question, are they within their rights to keep putting the price up and do I have to pay it?

CB, via email
Unfortunately on 23rd April 2015 the Appeal Court upheld a recent case for exceeding the allotted time (not the same as a dispute about a ticket machine) and the parking enforcement extortion business has taken this as carte blanche. The case has now gone to the Supreme Court and we expect a ruling by late October. If your appeal has been rejected by POPLA you have the option of allowing the case to go to the small claims track of the county court where you might win or lose depending on how brazen the parking enforcement company happens to be. I don't make the law. The Conservative government passed Clause 56 of the Protection of Freedoms Act and the Appeal Court judges ruled that it was fair and reasonable for parking enforcement agencies to impose penalties which to many people (including myself) seems contrary to contract law. You can find out more here: /faq/private-parking-penalties/ We don't yet know if the Appeal Court ruling will be overruled by The Supreme Court later this month (we hope it will be), but until it is that is the law.
Sky high
Engine oil contamination with diesel fuel is still a problem with the new 2.2 diesel Skyactive engine. I purchased a new Mazda 6 2.2 diesel Sport Nav at the start of April 2015. After 5,300 miles at the end of July I was worried as the oil level had risen to halfway between the max and Xmark on the dipstick. I rang the dealer and they said bring it in and we will check the oil level. The technician checked the oil whilst car was on an approximately 5 degree slope front end down and said yes, needs a service oil and filter change £190. This can't be right with 12,500 miles service intervals. I keep telephoning the dealer to complain but the guy to talk to is never there at the time and never rings back. Done 6k now and oil is rising again. I believe they overfill the oil from the start because I checked the oil when I arrived home from the oil and filter change and it was already 5mm over max mark. I had a lot of motorway usage in the first 4 months (Manchester to Falmouth 340 miles each way). Every weekend Manchester to North Wales 125 miles round trip, so they can't say I must be driving the car wrongly.
JS, Leigh, Lancs
I ran one for 14,000 miles, changing the oil and filter at 10,000 miles as is always my recommendation. I did notice that the oil level at 10,000 miles depends on whether it is measured cold or after the engine has been running (cold will be higher because some oil in the upper engine drains back to the sump). It had raised very slightly. It's also dependent on the fuel you use. Use cheap diesel and you may have a problem. Use Shell V-Power Nitro Plus that the engine is optimised for and you'll not only get better mpg, you won't have a problem. As a point of interest, Addison Lee changes the oil in its Galaxy TDCI Powershifts every 5,000 miles to avoid DPF problems running a lot of the time in London traffic. No one else has complained of a serious rising oil problem in Mazda 6 Skyactivs. You can tell when the DPF is actively regenerating by leaving the consumption meter on 'current'. You will see a significant drop at constant motorway speeds every 250 miles or so. You should be getting about 50mpg from a 2.2d auto, and about 55-60mpg from a manual.
Comments
Author

Honest John
Latest