Why don't the British like automatic transmissions?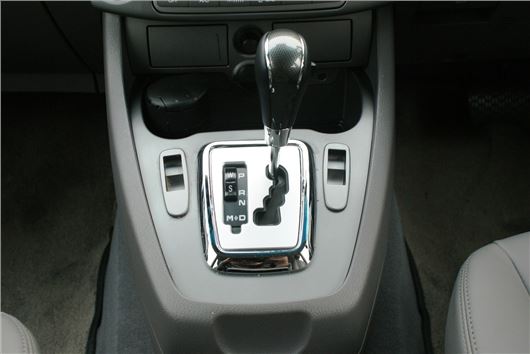 Published 05 December 2013
Living in London means living with some pretty horrendous traffic. For that reason much of my travelling within the capital takes place on two wheels, but shopping, picking people up or testing out new cars means I can't make every trip on a motorbike. Typically that means I appreciate a small car with light steering – they're nimble and easy to park.
Weirdly, though, of all the cars I've driven this year one of the easiest to live with in London has been a huge, lumbering MPV – the SsangYong Turismo. That's because, regardless of its fairly lacklustre driving dynamics and its gargantuan dimensions, it was easy to drive in traffic - simply because it had an automatic gearbox. Granted a much smaller automatic car would be better still, but the point is that automatic transmissions make life easier, so why don't we Brits tend to buy them?
In places like Japan, China and the United States pretty much everyone drives an automatic car. Indeed many people in the US can't 'drive stick' at all. But in this country we almost all learn to drive a manual car and we almost all buy a manual car. Usually, manual cars are a little bit cheaper to buy than automatics, but many car buyers will spend thousands on stuff like heated seats – so why not the most comfortable option of them all?
There is of course a perfectly reasonable argument for manual gearboxes. They're more involving and they give a finer level of control. And that's just the start of it - taking a sports car to my favourite rural road wouldn't be the same if the car took the reins with the transmission instead of letting me decide what gear I need and when.
But how often do most people go for a spirited drive in the countryside? I'd argue that it's not a particularly common pursuit at all – most people want to get to work or to the shops with the minimal of fuss. To that end there's no doubt that a modern automatic is the perfect companion, if you can forgive a fewer miles per gallon.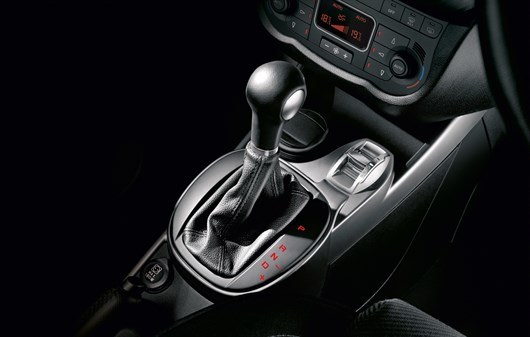 Dual-clutch transmissions don't usually affect fuel economy
Perhaps economy is one of the reasons people choose manual gearboxes. Traditional torque converter automatics are less efficient than manual gearboxes, but that's becoming less of a problem with more modern dual-clutch systems, which are either as efficient as, or even more frugal than, their manual counterparts.
They're often almost as much fun to drive, too. Many high performance cars only come with automatic gearboxes now, usually with paddles that let you take control of gear changes when you've decided you need - or want - to be in better control. However, more run of the mill machines still tend to feature manual gearboxes.
Perhaps the problem is xenophobia. Learning to drive a manual car and living with a manual car for many years can make the experience of driving an automatic a bit difficult to get used to. Indeed, despite having driven numerous automatic vehicles I still occasionally try to change to first gear and use the nonexistent clutch pedal when pulling up to a set of lights.
But you get used to it within just a few hours and then you start to see the benefits. There's no biting point to contend with – so stop-start traffic jams and hill starts are incredibly easy. Add to that the ease with which manoeuvres like reverse parking can be undertaken and it makes perfect sense to pick an automatic transmission.
Maybe it's just the adverse effect of dealing with endless delays and dozens of junctions and traffic lights every single day, but next time I change car I'm going to look high and low for one with an automatic gearbox – and if you'd like to take some of the hassle out of your driving perhaps you should, too. 
Comments
Author

John Slavin
Latest