Your best questions of September 2018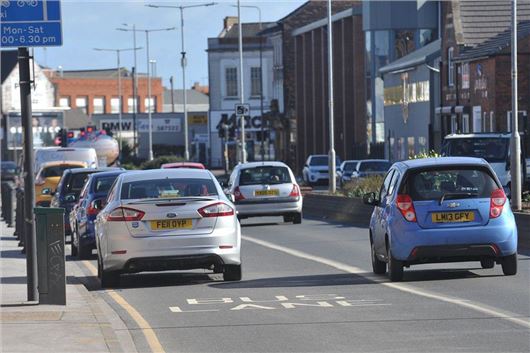 Published 08 October 2018
From bus lane fines and bodged repairs to false details after an accident and white line parking problems - here are our top 10 best questions from September.
Ask HJ
Are driving instructors insured for any damage caused by the people they're teaching?
My 17 year old son hit a kerb during his driving lesson and the instructor is saying we must pay £70 for a new tyre. He has also mentioned losing booked lessons at some cost later, though I know he fitted the spare wheel. Surely his instructor insurance should cover this sort of thing? We have already paid £500 for past and future lessons.
Request from your driving instructor the document your son signed advising as to what liability he would accept should he damage the vehicle while out on a lesson. If there is no contract, there is no liability on your son to pay. It could be argued that the instructor has been negligent in his tuition in not preventing your son from hitting the kerb (if he has dual controls). I would be advising that it is the instructors responsibility and part and parcel of the job. You also have the fact that as your son is 17, he cannot lawfully enter into a contract.

More Questions
Ask HJ
If you include the manufacturing process of electric cars, are they actually any greener than petrol cars?
How green are electric cars when considering the manufacture, charging and recycling processes?
This is a downside of electric cars. According to one report, producing the average electric vehicle generates around 8.8 tonnes of CO2, compared to 5.6 tonnes for the equivalent petrol car. Around 43 per cent of this is from producing the batteries. This is balanced out over the car's life, however, a medium-sized family car will produce around 24 tonnes of CO2 over its life, while an EV will produce around 18 tonnes. Around 46 per cent of an EV's total carbon footprint is generated at the factory. It's worth noting, though, that many manufacturers are introducing renewal energy sources to their plants. And some electricity suppliers, such as Ecotricity (which provides EV charge points at motorway service stations), use renewable energy.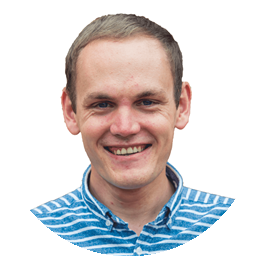 More Questions
Ask HJ
Will undeclared points on a licence invalidate our insurance claim on a stolen car?
My car has recently been stolen and my partner has three points which she failed to tell me about. The insurance want codes for her licence as she's a named driver and i'm worried this will invalidate my claim?
It will not invalidate your claim. Unless something is directly linked to the theft, they cannot invalidate, i.e something like leaving your keys in the ignition, or you told them it was garaged at night, but you do not have a garage. They may increase the premium though to take her points into consideration.

More Questions
Ask HJ
I have received a fine from a town in Italy for an offence in mid 2017 - given the delay am I still liable?
I have received a Notice of Payment from a town in Italy for an offence dated July 2017 committed in a hire car. Given the delay am I still liable?
Yes, there is no time limitation. They are unlikely to pursue you through UK courts, but probably best to pay up. Certainly better if you ever intend returning to Italy.
More Questions
Ask HJ
A driver hit my daughter's car and then gave false details - what can we do?
My daughter was recently rear ended by a car when she was stopped at red traffic lights. The young man gave her his insurance and contact details, which turned out to be false. She did get the registration number of the car. Is there anything she can do?
Report it to the police, also use https://www.mib.org.uk/check-insurance-details/check-a-vehicle-at-the-roadside-after-an-accident/ to see if it was insured and who with.

More Questions
Ask HJ
I hit a hedge in my work van and it's been reported to the police - what will happen next?
I was returning home in my work vehicle and swerved to avoid a cat, hitting a hedge. Damage to the hedge appeared minimal and there didn't appear to be anyone about so I continued on my journey. The home owner caught up with me half a mile down the road and we swapped details and I remained vague about liability as this was something I was aware to do. He said his wife had reported the incident to the police. After getting home I found part of the bumper had loosened several inches at one side and there was damage to the underside of the vehicle by the near front side tyre. I sent pictures of the vehicle and the home owner's details to my work. I learned that a police incident number was raised at a disciplinary meeting at work the following day and was also advised I'd knocked into a street sign built within the hedge. What should I expect to happen next?
It is an offence to leave the scene of an incident without leaving details, or if you cannot, by reporting to the police. As you have swapped details half a mile down the road, you have satisfied your lawful obligation. If there was no personal injury, the police will generally pay little interest unless the damage was significant. You are certainly liable for the damage to their property and your company is vicariously liable for your actions while you are in the van. With the van being damaged, they may as well get it repaired as part of the insurance claim. What happens next is down to your employer's disciplinary procedures. It may well be the police wish to take action against you for leaving the scene but it does sound doubtful based on the circumstances.

More Questions
Ask HJ
Can people park on the solid white lines outside my residence?
My neighbour (who lives in the flat above mine) and I have a dropped kerb and solid white line outside our flats, so we can access our separate driveways. What is the current law regarding people parking on this white line? The window cleaner parks there all the time, as do my other neighbours. I have to reverse out into oncoming traffic and, with cars parked both sides of a one way street, vision is poor. However, if I have a guest over can they park on the white line as they won't be obstructing my driveway or my neighbour's driveway?
As you probably know, you can't park in front of a dropped kerb because it's classed as an obstruction to driveways and to wheelchair users, cyclists etc trying to get off or on the kerb. However, when it comes to white lines it's a little different. White lines are used to discourage people parking from there, but it's not legally enforceable. You can only request an owner to move their vehicle. So, as long as the driveway isn't blocked, it isn't illegal to park on the solid white line outside your flat.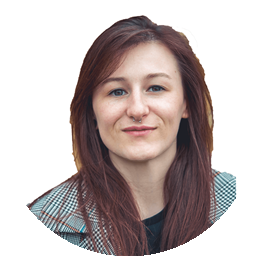 Answered by
Georgia Petrie
More Questions
Ask HJ
My insurer are expecting me to contribute £1000 towards fixing my classic car after someone drove into it - what action should I take?
Sadly, someone drove into my 1967 Austin Healey 3000. It was entirely their fault, he was very embarrassed and apologetic. My insurer, Trinity, have approved a repair estimate but are expecting me to contribute £1000 betterment towards the cost of a new wiring loom, plus fitting. In the collision, the loom must have shorted in some way and smoke started to appear. Thankfully the smoke ceased when I turned off the ignition. I am advised that looms do not deteriorate in use, but it worked perfectly until the accident. The repairer does not consider it realistic to repair the existing loom and guarantee it. I have also been advised that a replacement loom will not add significantly to the value of the car. I feel hard done by. Am I being unreasonable? What action should I take?
Advise Trinity that the loom has been damaged as part of the incident. It's a "consequential" loss. The incident is not your fault and you're lawful entitlement is here: https://www.honestjohn.co.uk/insurance/coles-v-hetherton-what-it-means-for-you If the loom cannot be sectioned in the damaged area and has to be replaced in full, then this is down to them as part of the claim. It is not down to you because it's not your fault that it cannot be sectioned. However, I can see no reason why the loom cannot be repaired as they are very simplistic on an Austin Healey. There should be no reason a good auto electrician could not do this and guarantee it. Looms do deteriorate, especially on a car 50-odd years old, as the insulation goes hard and brittle. It may well be a perfect opportunity to get it replaced and updated. What I would do is make a claim for "diminution in loss in value " on your vehicle on top of repair cost.

More Questions
Ask HJ
I got a fine for driving in a bus lane at 1am - is that fair?
I have a PCN for driving in a bus lane in an area that isn't familiar to me. I had been to a wedding reception and it was 12.50am, so assumed that there was no issue driving in the bus lane. I now realise that as there are no times shown on the signage that the bus lane is in effect 24/7. I wondered what your thoughts are, as seemingly, many thousands of PCNs are being charged for this offence.
Just pay up and don't make any assumptions about bus lanes in the future. I always stay out of them unless I can clearly see signs telling me the times I can drive in them. But I agree, it makes no sense to penalise drivers for using bus lanes at times of the night when there aren't any buses.
More Questions
Ask HJ
I bought a car that wasn't in satisfactory condition, the dealer then bodged the repair - should I return it for a refund?
I bought a 2014 Volkswagen Tiguan with a full service history from a main dealer. On taking delivery of the vehicle I started to clean it and noticed in the boot under the polystyrene liner was rusty, which came from four drilled holes. Something had obviously been bolted in by the previous owner and then removed, resulting in water ingress from the underside. I contacted the dealer who inspected it and told me they would need the car back to rectify it. I was told by the service manager a new boot floor had been fitted, but on delivery I noticed that all they had done was filled it with filler, rubbed it down and sprayed it. I reported it back to them as they delivered the car to me. They had it for 10 days and it came back in a filthy condition. I am within my 30 days money back guarantee. Should I return it to them for a full refund or should I ask them to source another vehicle or should I have it repaired myself and send them the bill?
That is in no way satisfactory so you are within your rights to return the car for a full cash refund and if it is refused initiate proceedings in the County Court against the dealer who will probably settle out of court. See: https://www.honestjohn.co.uk/faq/consumer-rights/
More Questions
Author

Georgia Petrie
Latest