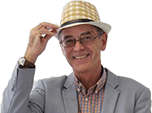 According to the criteria that you've selected, these are the cars that best suit your requirements:
The C-Class signals a big change for Mercedes-Benz. In fact, this new model is completely distinct from its predecessor, with huge improvements across the board, thanks to a more appealing design and a step up in quality. In short: it's refined, comfortable yet enjoyable to drive. The looks play...

The second generation Volvo XC90 has a very hard act to follow. The original car went on sale in 2002 and yet, despite its age, remained popular right up until its replacement arrived. Gladly the 2015 XC90 is everything the demanding SUV driver could wish for, with impeccable refinement, the latest...

This Mercedes-Benz E-Class is the most sophisticated car the German brand has ever made. More a shrunken S-Class than an inflated C-Class, the four-door executive saloon has had the very best from the Mercedes-Benz technology and safety catalogue thrown at it. The result is a new class leader, a car...

Mercedes has long vied for the title of Best Saloon in the World with its S-Class models. Over the generations, the S-Class has always been at the forefront of comfort, space and driving finesse, as well as introducing many technologies we now take for granted. So it is with the latest S-Class that...

The BMW i8 marks a revolution. Not just for hybrid cars but for sports cars in general. The technology may be incredibly advanced but the principle is really very simple. A small 1.5-litre engine, borrowed from the MINI, powers the rear wheels while an electric motor drives the front wheels. In between...

The BMW 3 Series saloon is now in its sixth generation and more polished, honed and able than ever. Considering the competition the BMW is up against, the fact it also regularly comes out on top is a huge credit to the Bavarian. BMW has kept the same basic formula for the 3 Series as always, with...
Want to narrow the choices down? Which of these is most important to you?
Or you can choose something else:
Yours sincerely, Honest John