BMW 2 Series Active Tourer Review 2022
BMW 2 Series Active Tourer At A Glance
The BMW 2 Series is to cars what a Brazilian Ronaldo at Real Madrid was to football – chunkier and less athletic than its teammates in BMW's line-up, the Active Tourer is nevertheless quite capable of producing moments of brilliance that betray its ungainly appearance.
Yes, it may not look like it, but the BMW 2 Series Active Tourer can grip corners like a (slightly sleepy) hot hatch and has beautifully weighted controls that make it a fun and fulfilling car to drive quickly. You'd have never guessed that, would you?
And who could blame you, because the Active Tourer looks like a BMW 1 Series that's undergone an lobotomy and developed an unfulfillable appetite for pork pies as a result. How else can you explain its swelled head and chunky body?
Maybe because it's an MPV? Ah yes, knew there was a real reason... while the Active Tourer has van-like undertones, it's designed to shift people first and foremost and it does that really well – it competes with models such as the Mercedes-Benz B-Class and Volkswagen Touran.
There's easily enough space for four tall adults inside the BMW – it's not a seven-seater like the VW – and the boot is large and well-shaped. The back seat can slide back and forwards on its runners and recline, and the cabin is awash with smaller storage areas and USB-C plugs.
It is also beautifully made with soft-touch plastics almost everywhere and pretty unvarnished wood and machined metal trims to choose from.
The Active Tourer marks the debut of BMW's curved infotainment screen in a small model. Ok, so there's no iDrive controller, but the touchscreen's layout – broken up into large tiles and a smartphone-like home screen – is easy enough to use on the move and it looks great. 
The engine range has also been given a modern makeover. The 170PS 220i and 218PS 223i both get 48V mild-hybrid technology which means they can coast on the motorway, recoup power under braking and get a light electric boost under acceleration so, despite being reasonably brisk, fuel economy is strong. 
There's also the 150PS 218d diesel and, in time, the range will be joined by the 136PS 218i and a pair of PHEVs with either 245 or 326PS. They have scintillating performance and an electric range of more than 50 miles.
The PHEVs have the potential to be the Swiss Army Knives of motoring, but all BMW 2 Series Active Tourers have, like an overweight Ronaldo, the ability to surprise. They may not look like a sporty BMW but they certainly drive like one. 
What do owners think of the BMW 2 Series Active Tourer? Check out our
Owners' Reviews
from people who live with the car day in, day out.
Reviews for BMW 2 Series Active Tourer's top 3 rivals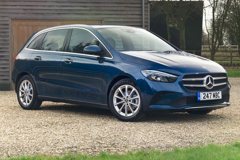 Mercedes-Benz B-Class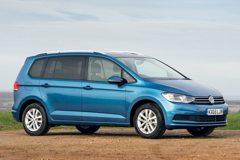 Volkswagen Touran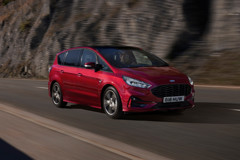 Ford S-MAX
Ask Honest John
Should I get a BMW extended warranty?
"I have a three year BMW 2 Series Active Tourer with14,500 mile on the clock. It's been serviced by BMW and will continue to be. With such a low mileage do you think I need to extend my warranty at a cost of £633 a year without excess and £320 with a £250 excess? I will be changing the car in about two years when I guess I will have done 25,000-30,000 miles. "
It depends what is included in the extended warranty. It would be worth comparing it with warranties from independent providers. If you decide not to take out a warranty you may be lucky and nothing will go wrong but you may not be and run the risk of expensive repair bills. You can find more advice on warranties here: www.honestjohn.co.uk/cheap-car-warranties
More Questions