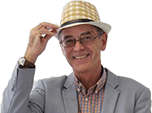 BMW M6 (2006–2012)
Last updated 10 August 2018
Hugely fast, capable and luxurious.
All too few places where you can enjoy it to the full.
Updated 10 August 2018
Strange problem reported with 2007 BMW M6 now at 50,000 miles. DSC (Dynamic Stability Control) warning came up several times, effectively cutting engine power. Owner took to BMW dealer who did a "health...
Introduction