BMW 5 Series GT (2009 – 2017) Review
BMW 5 Series GT (2009 – 2017) At A Glance
It may be called a 5 Series, but the Gran Turismo is more a versatile version of the BMW 7 Series. This has a lot to do with the 5 GT being based on the 7 Series platform and borrowing a lot of its parts, the result being oodles of luxury to cosset you. BMW kept this in mind when designing the tailgate, which can open as a hatch or like a saloon's boot so those inside the car don't suffer an icy chill. It also drives very well, but the 5 GT is pricey to run and it's not as good to drive as a 5 Series saloon or Touring estate.
Car makers are forever looking for the next big thing and, in 2009, BMW reckoned it had hit on this with the 5 Series Gran Turismo. The GT mixed up elements of the 7 Series luxury saloon that it borrowed most its under underpinnings from with coupe-cum-SUV looks.
This mash up of different styles was supposed to make the BMW GT appeal to a broad selection of customers.
However, they already had the 5 Series saloon and Touring estate, 6 Series coupe, 7 Series luxury car and the X5 and X6 to pick from, not to mention the various SUVs from other premium brands including Porsche. This made the 5 GT a tough sell and the numbers bore this out.
However, the 5 Gran Turismo is not without its charms and those who looked past the slightly awkward exterior styling that was never the best expression of the original Bangle-era 'flame surfacing' experiment were in for an opulent treat.
Just as Mercedes had discovered with its gawky R-Class, if you could get people to sit in and drive the 5 GT, they would be impressed with its space, comfort and versatility.
While it's called the 5 Series GT, it's more a cross between the luxury BMW 7 Series saloon and the X5. It's also bigger than it looks at five metres long, but the coupe profile helps to disguise the sheer size of it.
The exterior styling divides opinion and it's certainly not what you'd describe as a traditionally attractive shape, but it does stand out from the rest of the BMW range, even if it does look unfortunate from certain angles.
It's when you get inside that the 5 Series GT really starts to make sense. It has amazing space cabin for four or five adults with acres of rear legroom and superbly comfortable seats.
And then there's the clever twin-opening boot which can operate like a standard saloon boot, or open up larger like a hatchback. If you want to carry four adults - and a large amount of luggage - in supreme luxury, the 5 Series GT is a perfect choice.
And this is where it's really at home - long distance cruising. The ride is smooth and quiet, and you have all the techy and luxury kit you could wish for in a car of this era.
BMW also didn't stint when it came to the engine line-up. There was an entry-point 520D model, but most buyers ignored this and head straight to the 530d and 535d versions for their greater pace. Buyers could also choose the rapid 535i and 550i petrol models, though these found fewer takers outside of the USA due to their appetite for unleaded.
What do owners think of the BMW 5 Series GT (2009 – 2017)? Check out our
Owners' Reviews
from people who live with the car day in, day out.
Reviews for BMW 5 Series GT (2009 – 2017)'s top 3 rivals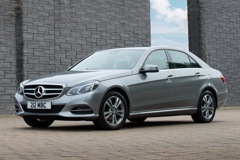 Mercedes-Benz E-Class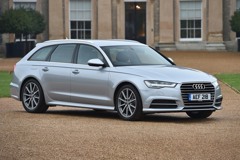 Audi A6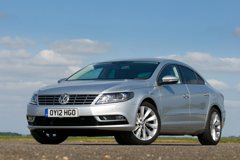 Volkswagen CC
Ask Honest John
BMW Warranty Support BMW 530D GT
"In March 2015 I bought an approved used 2011 530D GT. It has, since then, needed a new window regulator, headlight control module and is booked in for a new headlamp (full of water..). All 4 alloy wheels have been replaced due to corrosion around the center caps. Now, for the third time in 2 months, it is sitting on my drive at a drunk angle... The rear offside suspension has 'sat down'. The first time it did this, I called the dealership. They were not surprised to hear it was a 5 GT, and told me to start it up and bring it in. When the engine ran, the air pump brought the suspension back up and off I went. 'No fault found Sir - £72 for diagnostics please'.... When I asked what to do if it re-occurred, they told me to use BMW assist. It did, so I did, 2 weeks later. Same suspension point. Different dealer, who once again found no fault and wanted £72 (and I understand that, not a dealers responsibility to work for free). After 3 weeks, BMW UK covered the cost when I made it clear I did not consider myself liable. So, Boxing Day, my wife carefully asks me if I want to look at my car....?? Yep, offside rear has sat down again. This time I do not use BMW assist for recovery, I wait 4 days for their customer service people to be in. 'Please send someone to look at the car, as it sits now, so they can see this fault (again..) before the engine and air pump are started again'. I am now lost. They will recover the car, but they cannot force a technician to come and view it. Diagnostics are not covered under warranty. I have tried to be 'fair and reasonable', I waited 4 days over xmas with no car, I followed BMW's own advice to use Assist. But if this is an intermittent fault, how can I show it to them if turning on the engine gets rid of it for a few weeks?? Your thoughts, and any advice, would be much appreciated. Thanks for the column and your video reviews, much appreciated. RG "
Presumably it has a year's BMW 'Approved Used' warranty. You can take photos with your phone whenever it settles down and use them as evidence. The BMW dealer who supplied the car to you is legally bound to fix it, so any nonsense from him, tell him you will take the car elsewhere, have the offside rear suspension airbag replaced, and will sue him for the bill in the Small Claims Track of the County Court. BMW is having a lot of problems with the standard rear airbags in 5 Series Tourings and there may be a parts shortage, which is ironic because the new 7-Series is all on air ride.
BMW 5 Series GT - which tyres offer the best comfort?
"I need some new tyres for my BMW 530d GT. It is currently fitted with 245/45/R19 front and 275/40/R19 rear. These need replacing soon and I am thinking of fitting BMW recommended 245/50/R18's front and rear. What ride difference will I get and also improved wear and tear?"
You'll obviously have to change the wheels as well and might get a bit more oversteer with less rubber on the back. You will also need a 4 way laser alignment for the new wheels and tyres at a branch of http://www.alignmycar.co.uk and the steering angle sensor re-set. But ride and wear rates should both be better.
Which car to replace my BMW 525 which offers performance and a higher driving position?
"I wish to replace my BMW 525 with a vehicle that gives me a higher driving position but would like to retain the space, performance and comfort I get from my current car. I have ruled out the X5 as too expensive and the X3 seems small, though I see they do use the six-cylinder engine on some models. I am happy to move away from BMW."
A BMW 5 GT: www.honestjohn.co.uk/road-tests/bmw/bmw-5-gran-turismo-2009-road-test//
Replace my E70 X5 with......
"Need some advice please, I've been driving an E70 X5 SE, dynamic pack full spec etc.. for about 10 months. Got it at about 50K and now its on 70K as I do a lot of miles. I've decided its time to sell before the mileage gets too high and I lose too much money on it. Trouble is I'm really struggling to decide what to replace it with, please bare with me on this while i explain my dileama: I know, given how many miles I'm doing, I should get a good 530D E60 M Sport, about £18K@ <50K miles. But the F10 M sport looks so good I can't bring myself to get the older shape 5 series! The F10 M Sport - seen a two year old cars about 40K miles but they are still holding their value at about £30K when I can get a F01 730D M Sport for £26K. Makes no sense to buy an F10. Was considering swapping the X5 simply for another exact same spec and again around 50K miles, however given the mileage I really do need to save a bit of dosh and get something that doesn't cost 120 quid to do 550 miles. Looked at Santa Fe and other 4x4s but the X5 was really great because it's not too expensive compared with, say, a Q7, Q5, or XC60. I dont really want to spend more than £24K. So what I'm looking at doing is getting the 5 Series GT SE (M Sport too, new and therefore expensive). But, at 75K miles when I need to sell it, I'm scared nobody will want to buy the damn thing. What do I do? Get another X5, empty my savings on an F10 M Sport, or you think the GT will be safe?"
If you are doing 25k miles a year get a 320d ED. Mine is currently doing 65mpg, which is probably twice what a 530D will do so therefore costs half as much to run. At £6.36 a gallon, that's £2,446 v/s £4,892, a saving of £2,446 a year.
More Questions
What does a BMW 5 Series GT (2009 – 2017) cost?