The Top 10 New Cars Of 2012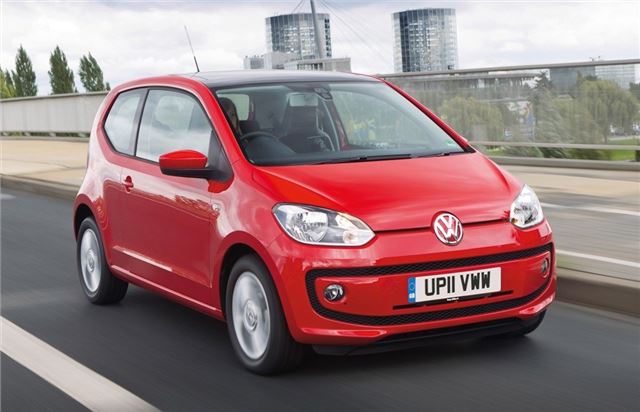 2012 shows no signs of slowing down when it comes to new cars being launched. If anything there are more new models than ever due to be launched in the next 12 months with plenty of exciting and interesting new stuff on the horizon. Here (in no particular order!) we highlight what we think are the most important new cars coming soon.
All-new 3 Series launches in February 2012

320d EfficientDynamics emits just 109g/km of CO2

Entry 316d model priced at £24,880
It may not be the most exciting new car for 2012 but it's certainly one of the most important. The 'compact executive saloon' market as it's known, is very competitive and is dominated by three brands, namely BMW, Mercedes-Benz and Audi. So there are big expectations for this new 3 Series. It may not look that different from the outside but it is completely new with more interior space than before, especially in the back. The engines have been improved too with all models now more efficient with lower CO2 and better economy.
Gets new 2.0-litre EcoBoost engine with 250PS

Set to go on sale in the summer

Surprisingly will also come as an estate
It's fair to say there was a mixed reception to the look of the new Ford Focus, but there's no denying that the performance ST model looks great with it's large gaping grille, big alloys and - of course - a large rear spoiler. The big news is that the old 2.5-litre five-cyinder engine that was fitted to the previous Focus ST has been replaced by a far more efficient and more powerful 2.0-litre EcoBoost engine that develops 250PS. Ford says it will be just as characterful as the outgoing ST plus there's also going to be an estate version.
Small and fun hatchback goes on sale in Spring

Powered by an economical 1.0-litre engine

Prices start at £7995
The funky little Up couldn't have come at a better with more people looking for small cars that are cheap to run, affordable yet still stylish. The Up ticks all those boxes and it's well built too with a neatly designed interior. It's incredibly efficient with the BlueMotion version standing out thanks to average claimed economy of 68.9mpg and emissions of just 96g/km. Alongside the Up there will also the SEAT Mii and Skoda Citigo - essentially the same car but with slightly different styling.
Replaces the Hyundai Coupe

Comes with a rear door on the passenger side for access to the back

Prices start at £17,995 and has a five-year warranty
Hyundai is a brand that's come a very long way in a very short space of time. And with each new model launched, the quality of its cars has improved significantly. One thing it has been missing is a model with a bit of style. But that will change with the launch of the Veloster. It's a distinctive coupe that actually has three-doors (as well as the tailgate) with an extra rear door on the passenger side, a bit like the MINI Clubman. It's powered by a 1.6-litre petrol engine with 140PS and is also available with a new dual clutch DCT automatic.
The more practical five-door version of the successful A1

Available with the 143PS 2.0 TDI diesel engine

Carries a £560 premium over the three-door
When it comes to desirability, the Audi brand is certainly up there with the best. So it's no surprise the compact and funky A1 has been such a success. And alongside the three-door hatchback, Audi is now introducing a five-door model, badged Sportback. It's not just extra doors though, this A1 is also more spacious with better head and shoulder room inside while crucially it comes with three seats in the back rather than just the two of the standard A1.
The final and biggest model in Citroen's DS line-up

Available as a diesel-electric hybrid which emits just 99g/km of CO2

Prices are expected to start at around £23,000
Big cars from France rarely seem to be popular, but Citroen is hoping to change that with the new DS5. It's certainly unconventional in terms of styling and has a high quality and impressively finished interior with plenty of passenger space. However, what really makes the headlines is the launch of a diesel hybrid engine - the first on the market. Called Hybrid4 it develops 200PS and comes with four-wheel drive, yet thanks to the electric motor, has claimed fuel economy of 74mpg and CO2 emissions of just 99g/km.
New Honda Civic gets improvements in four key areas

On sale in the UK in February 2012 wth prices starting at £16,495

Available with the impressive 2.2 i-DTEC diesel engine
The last Civic was such a huge departure for Honda in terms of style that it was always going to be tricky when the time came to replace it. So Honda has gone for the old 'evolution not revolution' approach with this Civic. The main changes have come under the skin with big improvements to the ride quality, which is now much smoother, while the plastics used inside are now noticeably better. The new Civic also gets Honda's latest 2.2 i-DTEC diesel while a more efficient 1.6-litre diesel will be introduced later in 2012.
Softer and less boxy look for the refreshed Panda

Comes with Fiat's acclaimed 0.9-litre TwinAir engine

Fiat promises improvements to interior quality and finish
When Fiat reinvented the Panda in 2004 it proved a big turning point for the Italian brand. The Panda shows what Fiat does best - make small cars that are enjoyable to drive and cheap to run. The replacement comes in 2012 and continues with a similar, albeit slightly more rounded look. There are big changes inside though with an all-new interior plus the Panda will come with more economical engines including the impressive TwinAir unit that's already used in the 500.
Iconic Porsche design evolved for latest 911

Longer wheelbase to improve stability plus a host of aerodynamic improvements

Standard Carrera is powered by a 3.4-litre flat-six engine producing 350PS
While it may not exactly look radically different from the current 911 - or any of the models before that - the latest incarnation of Porsche's famous model is in fact completely new. There are plenty of changes underneath including a wider front track to further improve handling, a different rear axle and a new electro-mechanical power steering system. The engines have been improved and the standard Carrera is now cleaner with CO2 emissions of 194g/km, making it the first Porsche sports car to emit less than 200g/km.
Replacement for the ageing 207 is due in the Summer

Highly efficient. No model in the range emits more than 99g/km

Interior style and quality expected to be a big improvement
Peugeot has gone for a radical new look with the 208, taking inspiration from the larger 508, with the French brand promising a big improvement in interior quality and style. It certainly looks better from the few pictures we've seen and top models will come with a large touchscreen 'infotainment' system. The 208 will come with a choice of engines including new three-cylinder petrols and e-HDi models. Impressively no model in the line-up emits more than 99g/km of CO2.

Comments