Get ready as we show you the Paris Motor Show like never before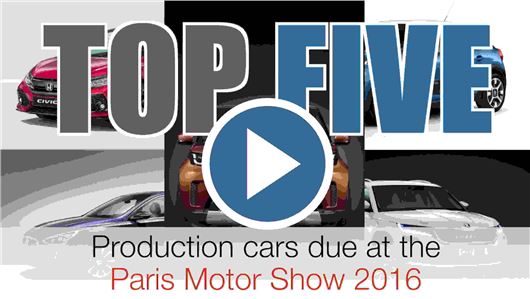 Published 26 September 2016
The entire car industry (well, most of it) is about to descend on Paris and dump its latest cars into a massive sports hall. Yep, the 2016 Paris Motor Show is imminent.
As usual it will be a feast of the brilliant, the weird and the not-so-wonderful, from futuristic concept cars to production ready runabouts. Also as usual, we'll be there to cover the entire thing live, both with news and pictures in the Paris section of the website here. And on Twitter and Facebook.
Not only that, we're covering the event on camera - a first for us. Our aim is to get you as close to the action as possible, so we're basically taking a GoPro and showing you what the Paris Motor Show is really like. 
There'll be no scripts and no formal introductions – we're simply going to turn up and tape the interesting stuff. "Tape" being the traditional way of saying "commit to camera." Get in touch on Twitter [@_HonestJohn] and let us know what you fancy a look at, be it a Maserati or a mullet. There'll be lots of those, we guarantee it. 
We'll also be dabbling with 360-degree footage for the first time, aiming to give you full panoramic vistas of the interiors of the most interesting cars. There'll be links to those on our Facebook page, and you'll be able to view them using your smartphone or on your desktop.
And finally, we're travelling to Paris in a first generation Renault Clio. Why? Well, turns out the city of Paris has banned cars registered before 1996, to keep CO2 emissions down.
That seems excessive to us, for a variety of reasons, so we're going to see what sort of fuel economy we can achieve and how well it compares to more modern stuff using our Real MPG stats. It'll be interesting to see what happens when we get into the centre - we've packed the glovebox full of euros, just in case: "erm, pardonnez-moi, officier..."
Just kidding. Sort of. 
Plenty happening this week, then. Meantime, here's a video we made of the five production-ready cars we're most looking forward to seeing while we're out there. Enjoy…
Comments
Author

Mark Nichol
Latest