Geneva Motor Show 2020 cancelled over coronavirus concerns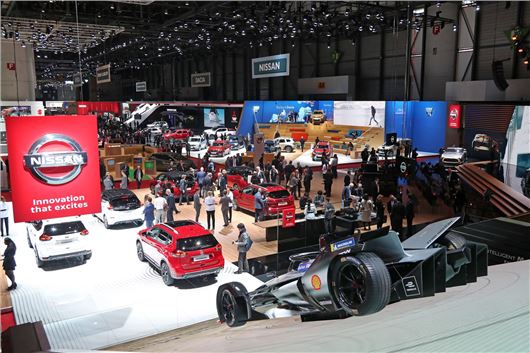 Published 28 February 2020
Organisers of the 2020 Geneva Motor Show have been forced to cancel the event, amid fears around the spread of the coronavirus.
The show, which is one of the biggest events on the global automotive calendar, was due to take place from 5 - 15 March 2020. Manufacturers, including Volkswagen, Toyota and Hyundai were all expected to unveil important new petrol and electric models.
However, with the Swiss Government imposing an immediate ban on public events that gather more than 1000 people, the event can no longer go ahead.
"In view of the current situation and the spread of the coronavirus, the Federal Council has categorised the situation in Switzerland as 'special' in terms of the Epidemics Act," said the Swiss Government, in statement released this morning.
"Large-scale events involving more than 1000 people are to be banned. The ban comes into immediate effect and will apply at least until 15 March."
There are currently 15 confirmed cases of coronavirus in Switzerland including three in Geneva. The show, which is held in an exhibition centre next to the airport, usually attracts around 600,000 visitors from around the world.
A statement from the Geneva Motor Show organisers said: "We regret this situation, but the health of all participants is our and our exhibitors' top priority.
"This is a case of force majeure and a tremendous loss for the manufacturers who have invested massively in their presence in Geneva. However, we are convinced that they will understand this decision." 
While organisers have said the event won't be postponed to a later date, manufacturers are still expected to reveal new cars via livestreams and virtual press conferences. Cars set to make their debut next week include the new SEAT Leon, Kia Sorento and Toyota Yaris.
Buyers are unlikely to be affected by the news as the models will still go on sale in the UK in the coming months as planned.
Comments
Author

Andrew Brady
Latest