Geneva Motor Show 2014: Top 10 stars from day one
Now that the push and shove of the 2014 Geneva Motor Show is out of the way, we've had a chance to reflect on the dozens of new cars that appeared. This year the theme of the show seemed to be little city cars, but there was a lot of interesting metal on display besides small hatchbacks. Click through the gallery below to see our ten stars of the show.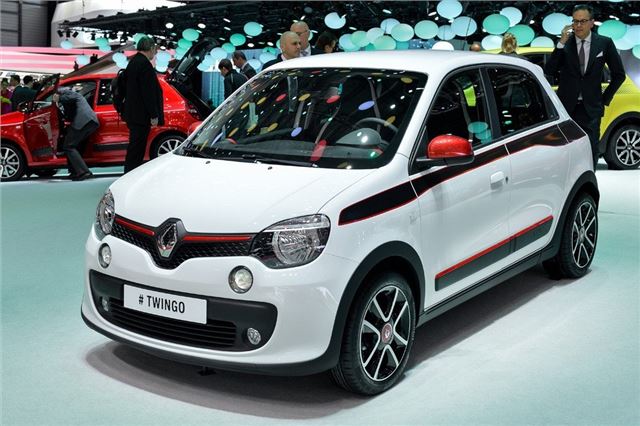 1


Renault Twingo
Peugeot, Citroen and Toyota might have revealed their new small cars, but Renault's cute little Twingo stole the limelight thanks to its rear-drive, rear-engine layout. It shares a chassis with the next Smart ForFour, but the cars are very different. Expect competitive pricing when the new Twingo arrives. Engines from launch will be 90PS and 70PS three-cylinder petrols. 
Comments