Honest John's Motoring Agony Column 03-08-2019 Part 2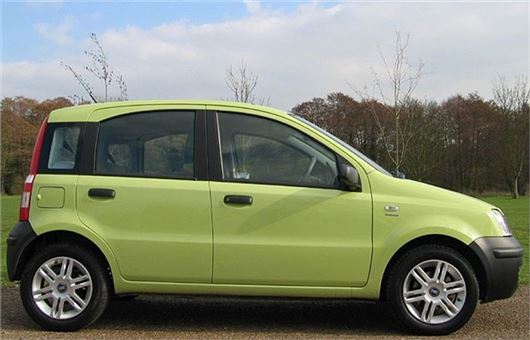 Published 01 August 2019
Click back to Honest John's Motoring Agonies 03-08-2019 Part 1
Little belter 
I've just bought a 2005 FIAT Panda 1.2 with just under 32k on the clock. The timing belt is past the recommended 10yr replacement mark but is that necessary at such low mileage?

SM Somerset  
Very overdue because the waterpumps are prone to failure. Change timing belt, tensioner, waterpump and aux belt. About £400 inc. VAT at a FIAT dealer, so don't pay more.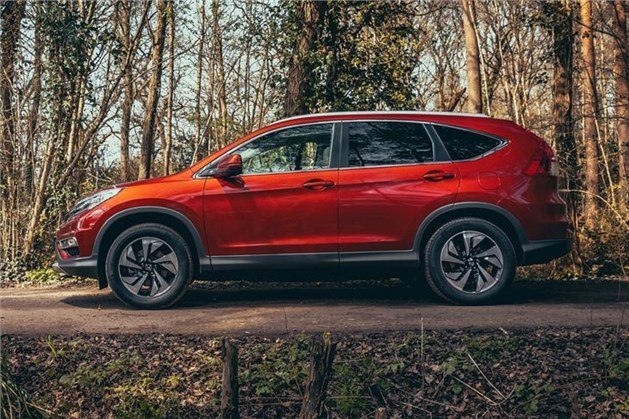 Hondaring a warranty
I own a 2016 Honda CRV 1.6iDTEC which is nearly 3 years old with 24,000 miles. I have a service plan for another 2 years. Is it really worth £450 for an extended warranty?
GK, via email
These have not enjoyed the usual Honda reliability. So yes, worth buying a warranty as long as it covers you for the sorts of things listed here: /carbycar/honda/cr-v-2012/good/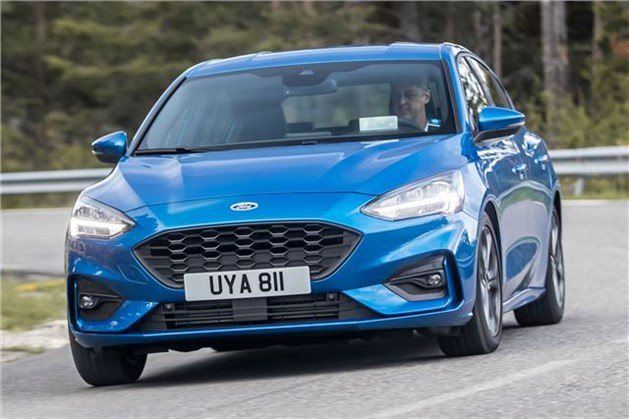 Autofoxed
Could you give me information about the transmissions of Ford vehicles. For Ford Focus (2016 - 2019 model years) 1.5 L Ti-VCT 123PS 6-speed automatic. In this combination, is the engine turbo? And transmission unit fully automatic (not dual clutch)? 1.0 L Ecoboost 125 PS 8-speed automatic. In this combination, is the transmission unit fully automatic? For Ford Fiesta (2015 – 2019) model years); 1.6 and 1.4 engine cars are sold. Which are fully automatic (not dual clutch)?
BA, Turkey 
2013-2017 Ford Fiesta 1.0 EcoBoosts had the 6-speed Getrag Powershift dual clutch. Best Avoided. New model Fiestas from 2017 have a 6-speed torque converter automatic transmission. OK. 2012 - 2018 Focus 1.0 Ecoboost and 1.6 TI-VCT had the same disastrous 6-speed Getrag Powershift as the Fiesta. Avoid. But 2012 - 2018 Focus 1.6 EcoBoost and 1.5 EcoBoost had 6-speed torque converter autos. From 2018, new model Focus have an 8-speed torque converter automatic transmission. Very good. All EcoBoosts are turbocharged, hens the name "Boost".
In depth study
Do you think tyre manufacturers and distributors should include tread depth in their specifications? I recently had fitted what I thought was a set of mid-range tyres (Firestone Roadhawk) at a Halfords Autocentre for my old Audi A3 and subsequently found that their tread depth is only 6mm, i.e. 4.4mm of useable tread. That's more than 30% less usable tread compared with what I thought was the norm of 8mm. Firestone actually leaves its name off the tyres and just calls them "Roadhawk" so are probably ashamed of them. When I entered the exact tyre number on the Firestone website it did not recognise it.
DH, Chudleigh
I was at a presentation by Continental tyres when this came up. The initial tread depth is not the criterion. It's how many miles the tyre will do until it gets down to the legal limit. (But in any case, best practice to replace at 2-3mm.) So not how much you get, but how long it lasts.
Short fall 
I recently received my annual car insurance renewal invitation from LV=, which had gone up about £20. Whilst not unhappy, I still checked a price comparison site just to ensure this was a good deal. To my surprise, the cheapest quote was from, you guessed it, LV= and was for exactly the same premium, to the penny, as my renewal. In a world where insurance companies generally receive bad press it's refreshing to be able to highlight at least one which doesn't follow the old "brand new customers only" mantra.
KL, Devon
That is good to know. Thank you. I have twice received press releases from comparethemarket.com asserting that UK car insurance premiums are falling. With no change in circumstances, this was not the case for me, nor for my mum, nor for any reader (including you) who has recently written to me.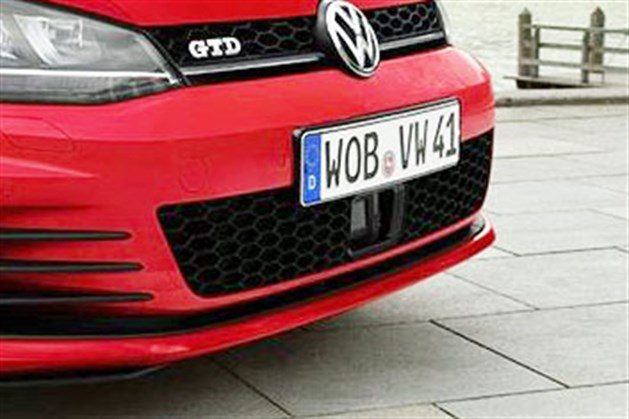 Non-sensor
My 2013 VW Golf 1.4 SE was showing an "ACC Disabled" alert and the Stop/Start function was not working. When I took the car to my local Volkswagen Dealership they informed me that my radar sensor had been removed, i.e. stolen. They also told me that they had seen a number of similar cases and that this model is vulnerable because the sensor is simple to remove. Apparently, newer models have the sensor behind the VW badge and it is more secure. The dealer's quote for replacing, fitting and calibrating the sensor is £1,729.32. It is simply outrageous that such an expensive piece of equipment should be attached to the car by a few easily accessible screws, covered by a bit of plastic trim. I was planning to replace my car with another Golf in the near future but I think I will now look elsewhere.

WW, via email
Thank you for the tip-off. Another reason for repositioning is that the under-bumper location made them vulnerable to getting smashed by a towbar reversing into them, for example. In theory, the stolen sensor should have no value because they have 'Component Protection' that should require a dealer visit to re-programme them on any car they are fitted to (though maybe the scallys have found a way round this). As far as I can ascertain, the change of position was in 2017. (Quite a lot of 'used' VW ACC sensors are advertised on eBay: https://www.ebay.co.uk/sch/i.html?_from=R40&_trksid=m570.l1313&_nkw=VW+Golf+VII+ACC+Sensors&_sacat=0)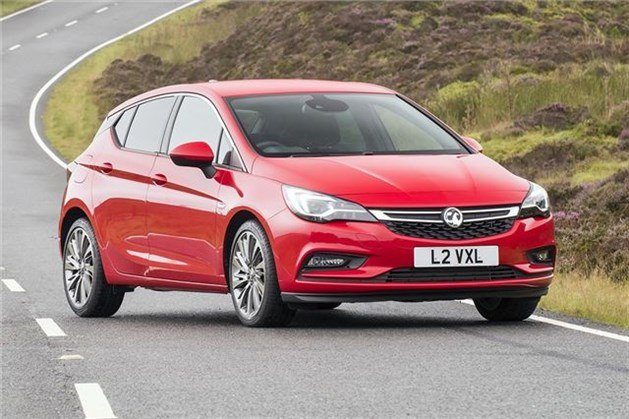 Small torque
Are Peugeot 308 1.6 diesel EAT6 and Vauxhall Astra 1.4T AT6 transmissions same? Can you evaluate for me, please.
EE, Turkey
They are the same type of transmission: both torque converter. Peugeot's is Aisin Warner; Vauxhall's is a GM 6T30 Hydramatic, though that may change when the new Peugeot engined Astras are launched later this month.
Chokers to the left
We have been having DPF problems with our Toyota RAV-4 diesel for the last two years and want to change our car for a petrol 4x4 (to get out of the steep road we live in during the winter). Second-hand and below £15,000 if possible. We thought of Mazda CX5 but the 4x4s all seem to be diesel. Can you suggest any makes that would fit the bill?
DL, Farnham
Mazda doesn't do a petrol CX5 4x4, only front wheel drive. You can get a CX-3 2.0 150HP Skyactiv G with 4WD. But your best bet is probably a Honda CR-V 2.0iVTEC, though this came in 2WD and 4WD, so you need to make sure it is 4WD. Further alternatives are a RAV-4 2.0i Valvematic Multidrive S 4WD CVT auto or a RAV-4 hybrid 4WD epicyclic CVT auto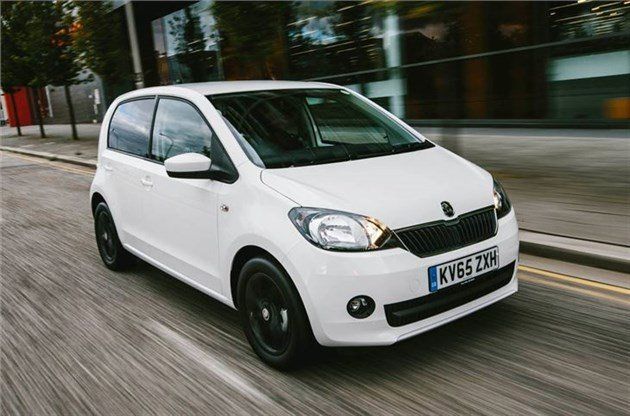 Spy in the cab
I bought a 2014 Skoda Citigo for my two grandsons, aged 17 and 18. Both are learner drivers. Their mother prefers them to have their own insurance with both being able to earn a No Claims Bonus (black box/or boxes are acceptable). Can you please advise what is the most sensible and economic way of going about this insurance, along with possible Insurance Companies we should contact.
KB, via email 
You can't have two insurance policies on the same car, so it's one as the policyholder with the other as a named driver. Or they have to have separate cars. Beware of insurance that is cheap for learner drivers but can increase 5 times as soon as they pass their tests because of the increased risk this represents. Yes, a Telematics 'black box' insurance makes the most sense because it keeps a permanent check on their driving. Try: https://www.gocompare.com/car-insurance/telematics-car-insurance/  ; https://www.moneysupermarket.com/car-insurance/how-does-black-box-insurance-work/  ; https://www.confused.com/car-insurance/black-box/telematics-explained /
Faults information 
My 2009 SEAT Ibiza 1.4 SE is telling me that the outside temperature is minus 23 degrees and no petrol is registering, yet there is over a third of a tank. The petrol warning light is not on. No other warning lights are on the dash either. Any information would be appreciated.
LT, via email
They may be separate problems with the outside temp sensor and the fuel tank float sensor, or they may be problems in the dashboard head unit. Specialists in dashboards are cartronix.co.uk ; clusterrepairs.co.uk ; and ecutesting.com / But probably better to check the temp sensor and fuel sensor first by calling in a local <car electrical specialist> (http://www.yell.com)
Small change 
Is the Peugeot 108 automatic a piloted manual like the VW Up and awful? Are the Picanto and i10 the only small cars with proper auto gear boxes?
NT, via email
The 108, C1, Aygo, Up, Mii and Citigo automatics are robotised manuals, yes. Not recommended. The only city cars with torque converter boxes are KIA Picantos and Hyundai i10s. But Smart ForTwos and ForFours and Renault Twingos now have an acceptable EDC (Efficient Dual Clutch) transmission.
Public enemy
I wrote to you a short while ago regarding a Parking Ticket at a Pub. Thank you for your prompt reply. I did appeal but no luck, so I paid up as you suggested. I took the matter up with the Landlord. He insisted that he made nothing from any Parking Ticket issued. If I understood it all correctly, the Landlord rents the Pub but Smart Parking runs the Carpark.

TE, via email
Probably not the landlord's fault that he has no control over the car parking. But, happily, Sir Greg Knight's Private Parking Control bill gained Royal Assent in March and a Code of Practice to control private parking operators should be in place later this Summer.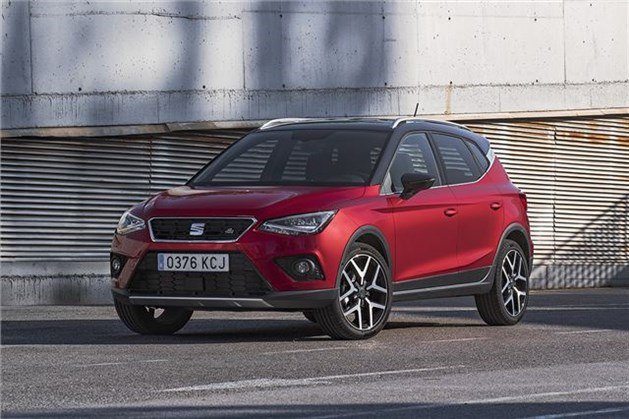 Different but the same
Following your advice, my wife had a test drive in a VW T-Cross and liked it. This was in a  first edition, but had 19-inch wheels which I know you don't like. As an alternative she has also been out in a Seat Arona FR Sport. This has 18-inch wheels and similar spec to the T-Cross SEL. Is it worth paying more for the VW in short supply when the SEAT with VW components is available widely? Carwow and Drivethedeal haven't got much off the T-Cross.
PA, via email
The trouble is that a SEAT Arona doesn't look anything like as classy as a VW T-Cross in 'Champagne', which is why I snapped it in that colour, and also the very attractive metallic blue in my road test:  /road-tests/volkswagen/volkswagen-t-cross-2019-road-test/  I feel sorry for Alejandro Mesonero-Romanos being forced to give the Arona a downmarket look so the T-Cross could sell at a higher price. But I think there's a chance that will result in an even greater difference in used values when you come to sell.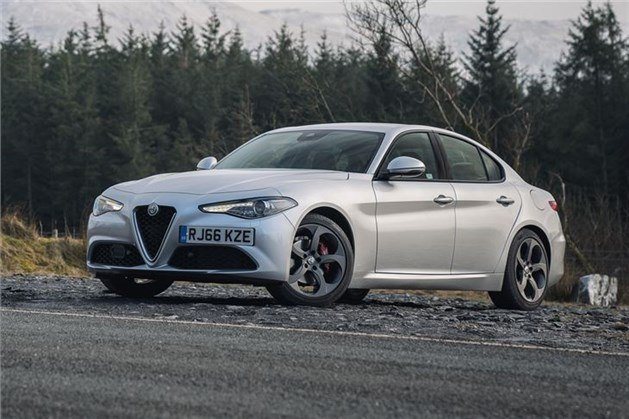 Flawed Fordor 
I'm currently looking for a new 4-door saloon, a segment that includes the omnipresent Audi A4, BMW 3-Series and Mercedes C-Class. However, I am particularly attracted to the Alfa Romeo Giulia but am concerned about reliability and residuals. Any thoughts? 
AB, via email
Gorgeous car. Sensational to drive. The 2.0 280HP petrol is enough. But, despite the 5 year warranty, it's had a few issues: /carbycar/alfa-romeo/giulia-2016/good/  It's a completely different kind of car, but the new Toyota Camry hybrid is also worth considering.
Not Yet again
My daughter has driven a Skoda Yeti 4x4 for some years and is now looking for a replacement. She lives in the country where the car lives outside, uses it mainly for local trips, transporting her two children, three dogs (2 labradors plus one spaniel) and the occasional extra child. It needs to be a workhorse and robust. Have you any suggestions? Should she stick with a Yeti, or could you suggest something else? She is happy to purchase a low mileage pre-owned car, or new, if she can find an inexpensive car.

CP, via email
Production of the Yeti ended 18 months ago and the replacement is the Karoq, some versions of which have four wheel drive and removable rear seats: /carbycar/skoda/karoq-2017/history/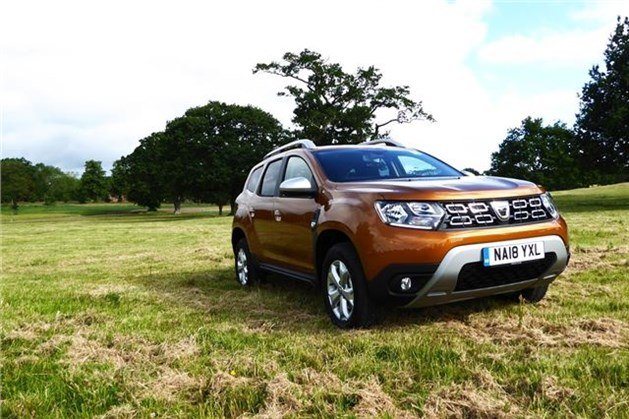 Everyone derides a Duster
Living in South Yorkshire, we have challenging road conditions in the winter. My daughter is thinking of purchasing a Dacia Duster 4x4 for school runs and for commuting to and from work. Her main reason is the initial cost seems a lot lower than other vehicles. But I believe there are others she should consider that might give her better overall value for money and in the long term a higher re-sale value. Your thoughts/comments would be appreciated
DH, via email
Dacia doesn't do a petrol 4WD at the moment, but I tested one extensively a couple of years ago: /road-tests/dacia/dacia-duster-laureate-tce-125-2016-road-test/ Test of the new one here, but 2WD only and the 1.6SCe engine rather than the new  1.3TCe: /road-tests/dacia/dacia-duster-2018-road-test/ There will be a 1.5dCi (which I actually drove when testing the petrol version. More at: /carbycar/dacia/duster-2018/history/ I don't think the 2nd generation 1.6SCe 4x4 petrol ever actually reached the UK.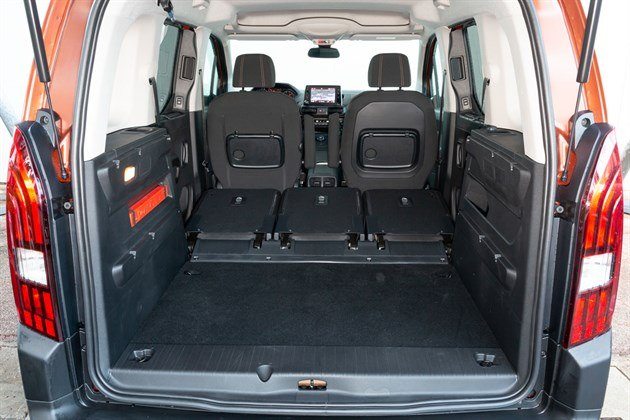 Star spangled vanner 
Unfortunately the vertical opening of the tail gate of the Skoda Kamiq is not high enough. I need 83cms to allow my scooter access into the boot. any more ideas?
PH, via email
In that case a new Citroen Berlingo/Peugeot Rifter. There will be one with 'Grip Control coming soon, which is actually better than 4WD in snow. And there is an adapted 4WD version. Test of Rifter: /road-tests/peugeot/peugeot-rifter-2018-road-test/
Automatic gear change
I have been driving a manual Skoda Fabia for a number of years but am being advised to change to an automatic (my present Skoda is a 6-year old Fabia with 30,000 miles - all  driven by me). Do you have any advice (or warning) about a new automatic Fabia (there seems to be a waiting period of 1-3 months)? I haven't had any experience of driving an automatic but I am assured it is very easy. Any comments would be much appreciated. 
AP, via email
I only ever advise people to drive automatics two-footed: left foot for the brake; right foot for the accelerator. Then you can stop very quickly and don't run the risk of 'pedal confusion' which in an automatic often leads drivers to hit the accelerator instead of the brake and run someone over and kill them. If you can't train yourself to drive two-footed, don't get an automatic. The DQ200 dry clutch 7-speed DSG fitted to the Fabia isn't very good anyway and tends to have a short life. Far better a torque converter auto as in a Mazda 2, Mazda CX-2, Suzuki Swift, Suzuki Baleno, Citroen C3, Citroen C3 Aircross, Peugeot 208, Peugeot 2008 or, smaller, KIA Picanto, Hyundai i10 or the latest Ford Fiesta.
Slippery slope
I am contemplating changing my Nissan Juke for a Arona SUV. I have found that there is too much slippage in changing gears on the Juke and I would therefore like to know if you believe the Arona automatic transmission is superior.
DL, via email
The Arona has a DQ200 7-speed dry clutch DSG that has been problematic in the past, though this has to be taken in proportion. 25 million VAG DSGs have been sold. It seems to work best with the 1.0TSI engine.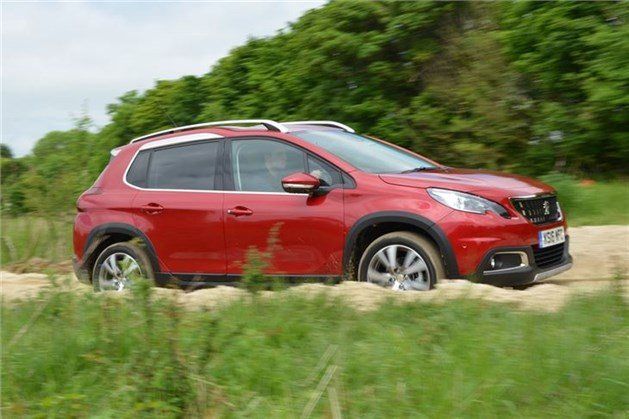 You don't say
In November 2017 we bought a used Peugeot 2008 from a Peugeot dealer. Our V5 shows that the vehicle has one former keeper: Peugeot Contract Hire. Back in February 2019 I had a minor front end (driver's side) collision with a cyclist. A trip to a local and reputable body repair centre estimated that repairs would be at the most £1,000, probably nearer to £700. We decided not to go through our insurers. I finally got around to taking the car in today and was surprised to get a call later saying that the damage seen on removing the front bumper was inconsistent with the collision that I had described. The bodyshop has concluded that the car had been damaged previously and was only subjected to a poor cosmetic repair. They confirmed that the bumper had been resprayed in part and that the number plate had been replaced (very poorly, as the bodyshop asked if I had done it myself). They also confirmed that there was significant damage to the passenger front side behind the bumper, probably due to a tow bar or something similar. This find has pushed the repair costs up considerably. My question is do we have any redress against Peugeot UK who must have arranged for this shoddy repair and then sold the car, hoping that the damage would never be discovered.
RD, via email
You do against the supplying dealer and there was some recent case law on this. First a link to your rights: /faq/consumer-rights/ Second, the section of this that covers the Sale and Supply of Goods to Consumers Regulations 2008: The Sale and Supply of Goods to Consumers Regulations 2002, is derived from EU Directive 1999/44/EU which became Clauses 48A to 48F inclusive of the Sale of Goods Act in April 2003. This reverses the burden of proof so that if goods go faulty within six months after purchase it is deemed they were faulty at the time of purchase and the trader has the onus of proving that the item is not defective due to a manufacturing defect. See: www.opsi.gov.uk/si/si2002/20023045.htm/ This gives more teeth to the judgement in Bowes v J Richardson & Son. The Consumer Protection from Unfair Trading Regulations May 2008 (CPRs) incorporate The Sale and Supply of Goods to Consumers Regulations 2002 and contain a general prohibition against unfair commercial practices and, in particular, prohibitions against misleading actions, misleading omissions and aggressive commercial practices. The Regulations are enforceable through the civil and criminal courts and create a criminal offence of misleading omissions that would not previously have been an offence if the consumer had not asked the right questions. So, if a salesman knows a car has, for example, been badly damaged and repaired and does not tell the customer, he could later be held liable if the customer subsequently discovered that the car had been damaged and repaired. (Case law follows this in the FAQ.)
lick back to Honest John's Motoring Agonies 03-08-2019 Part 1 
Comments
Author

Honest John
Latest