Honest John's Motoring Agony Column 10-03-2018 Part 2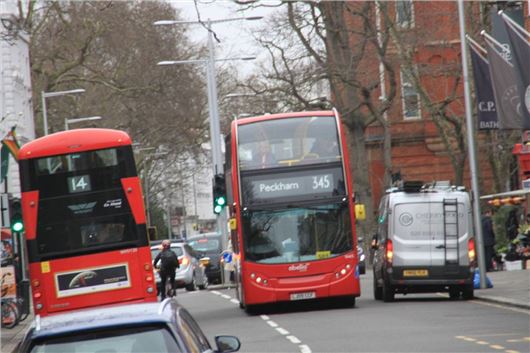 Published 08 March 2018
Click back to Honest John's Motoring Agonies 10-03-2018 Part 1
Gridlocker
I am not often lost for words, but Royal Borough of Kensington & Chelsea seems to have initially accepted a 'Traffic Management Plan' that will permit 1,187 HGV (tippers and cement mixers) plus 906 large vans and trucks to be parked on a yellow line in Fulham Road for an average of 3 hours 34 minutes per day over a 20 month period opposite a 4 route double bus stop less than half a mile from Chelsea Fire Station and three large hospitals including Chelsea and Westminster A&E. The reason? So a smart 19th Century style two-bedroom lodge can be demolished by a private developer to be replaced by a modern two-bedroom house including basement. Locals are aghast. Are we killjoys or is this madness? 
RH, London SW7
This illustrates the level of desperation to which Britain has sunk in order to maintain its 'fake wealth' created by ridiculously high London property prices fed by foreign investment of dirty money without any effective control. It's what keeps Britain afloat, but the price is that 25-40 year olds already trapped in the debt of repaying university loans, cannot even dream of owning a home of their own. Traffic Management Plans are presented to Councils by property developers to 'assure' their project will not be unduly inconvenient or hazardous to neighbours and other road users. Fulham Road is one of the busiest roads to and from Central London, and the disruption likely to occur seems greatly disproportionate for a small house replacement with no obvious public or community benefit. Furthermore, the 'width' of a 'large car' of 1,872mm in the 'swept path' plan does not account for the car's door mirrors (a Mercedes Benz S-Class is 2,130mm wide). An informative page has been set up with further information here: http://ctmp.000webhostapp.com/ and to object, please email: fulhamroadtraffic@gmail.com 
Eurocracy
VW's 'Dieselgate' may have been brushed under the carpet, but I think the European fix has only been done to appease the Eurocrats in Brussels. The fix on the 1.6TDi engine seems to cause the most problems. What feedback have you had? And, yes, VW Group sales have increased in a falling market. 
IB, via email
No need to ask "what feedback have you had". Just go to the relevant Good/Bad sections in the used entries in http://www,honestjoihn.co.uk / The most relevant is this one: /carbycar/volkswagen/golf-vi-2009/?section=good / I've been suggesting for years that the EGRs in 1.6TDIs weren't up to the job and should be replaced FoC, many years before the NOx scandal broke. But that's not how the Germans do things. And in business terms, why should they? People still buy VWs. Sales are up.
Conspiracy theory
I am suspicious about the manner in which diesels have been demonised for their NOx emissions, having been previously favoured for their economy and relatively low CO2 output. What happened to three-way catalyst systems, which I understood take the nitrogen oxide content in the exhaust gas to oxidize the carbon monoxide and hydrocarbons into relatively harmless carbon dioxide and water. The nitrogen oxide itself, being stripped of the oxygen, leaves only the nitrogen, a major component of the atmosphere, With modern closed loop engine controls this would seem a long known and ideal solution to a problem blighting the diesel engine, so what has happened to it?
PS, Hook, Hants
You've mixed this up a bit. The process you describe is the SCR system that uses a Urea solution to neutralise NOx and is fitted to many new EU6 diesels (has to be fitted to EU6 stage 2).
Chimney sweep
Back in August the warning "DPF clogged" came on. I'd not noticed any previous warnings. I went to my local Honda dealer in Plymouth who fixed it. Invoice says: "Forced regeneration carried out". Cost £45.83 + VAT. I suppose they could have charged £400 for a chem. clean or £1,000 for a new DPF as per your reply in the Telegraph. I do around 12,000 miles a year with some fairly regular long trips. Any comments on work done?
BW, via email
The Ceramex chemical clean is for when the DPF fills up with ash from burning off the soot, from around 80k miles, not the soot itself that can sometimes be burned off by a forced active regeneration. I would guess the need for that was brought on by driving at too low revs from cold. From start-up for the first 5 miles, best to keep a diesel at around 2,000rpm.
Rainman 
A while ago you wrote about washing cars in the rain, which I have since done and would recommend. I think my friend has taken it a bit far. From his email yesterday: "Had a brainwave late pm and cleaned my car although there was snow on the ground and on my car and it was also sleeting. I set to and then the sleety rain washed off the bubbles." She thought the neighbours might be amused. And you?
SS, Tenterden
Not sure about that. I recently jetwashed my Koleos at below zero temperatures. The foam wash turned to snow around the car and the rinse actually froze to the car itself.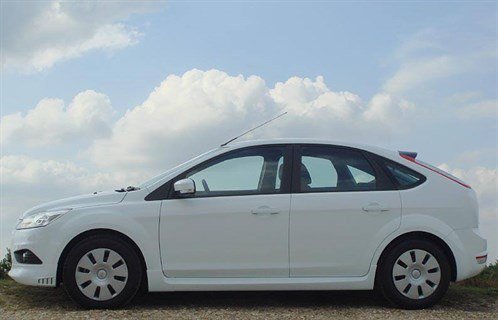 Far from the motoring crowd
My wife and I are in our early seventies and anyone further from being 'motorheads' would be hard to imagine. We have a 2006 Ford Focus, which has just about reached the end of the road and we are thinking of a new car to take us towards our eighties. A finance plan would suit us as we would like to pay a monthly payment (hopefully under £200 pm) and would be happy to pay a lump sum in 3 or 4 years. We live out in the country so would need something a bit sturdy, but not too big, as my wife is quite short and needs good all round visibility. Because of where we live our mileage is a bit higher than the norm (12.500 – 15,000 annually) and low fuel consumption is important. We don't fancy diesel. We wondered if scrappage deals would suit us and have looked on line but are bewildered at the choice out there! If we had some preference for makes of car, it would help - but we just don't! It is just possible we may get a dog in the future so a hatch back would be our only wish. Can you give us any pointers in our dilemma please?
GR, via email
Scrappage is really just a disguised discount that gets older cars off the road so they have to be replaced by new ones and it's marginal whether your car would qualify for a scrrappage discount or simply be a plain part-exchange. You might get more for it from www.webuyanycar.com, www.wewantanycar.com, then be able to get a discount on the new car. I suggest a Peugeot 2008 1.2 Puretech 110 or 130 with Grip Control that will get you though most snow. See what a Peugeot dealer can offer (Robins & Day Peugeot dealers are owned by Peugeot). Smaller, there is a 4WD Suzuki Ignis and the FIAT Panda 4x4 and 4x4 Cross.
Less XC 
We have a 2010/60 Volvo XC90 and we are thinking of changing it for an XC60. Don't need such a big SUV. Our dilemma is, do we buy an XC60 this year or wait until Volvo brings out its electric options in 2019?

AC, via email
Test of the EX90 T8 PHEV here, that should give you some idea: /road-tests/volvo/volvo-xc90-t8-2016-road-test/ Quite a lot of people like the new XC60, but I'm not one of them: /road-tests/volvo/volvo-xc60-d5-2017-road-test/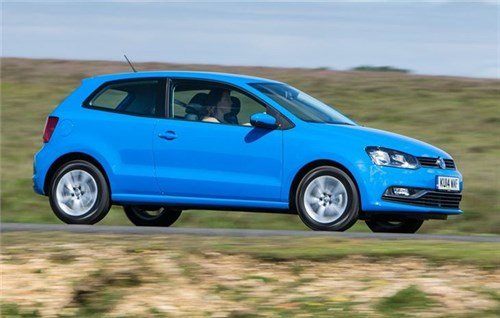 Manuel gearbox
I purchased a brand new VW Polo Bluemotion in November 2015 here in Barcelona where I live. The first full service required was in November 2016, which was done and in December 2017 the car requested it's corresponding inspection. This inspection was done on 2nd January 2018, and I mentioned when putting the car in that for over many months the START-STOP wasn't working and could they have a look at it.  When I picked up the car that evening they indicated to me that the battery was stating that it was low so they had charged it for me but due to the short time to take it back another day to investigate the START-STOP issue more. Therefore on the 17th January 2018 I left the car for them to look at it. They charged me 121,69 € for labour and indicated that there was some problem with the codification and now the START-STOP was working but even so the battery could affect the function if low. The following day I used the car the START-STOP wasn't working so I telephoned the official VW garage complaining. They informed me that then it was definitely the battery and a new one would cost 180€ plus labour time. Apparently, here in Spain the battery is only guaranteed for two years, but I really don't know where to go from now and feel quite disappointed in VW to have a problem with the battery when the car is only 2 years and 2 months old. Apart from the fact that I already paid over 120€ on the 17th January for them to supposedly fix it and it seems money spent in vain. Should I contact VW Customer Service and complain? What is your opinion on this matter? 
SR, Barcelona 
The problem is the average length of your journeys and they simply have not been long enough to keep the battery in a sufficient degree of charge. That then leads to the battery's capacity to hold a full charge decreasing from around 14 volts down to 12 volts so, however far you drive, you cannot then put enough charge into the battery.
Mini-mum outlay
My wife is interested in a new or 67 reg MINI Convertible, petrol, manual. Would you suggest the 1.5 or the 2.0? Prices seem very ambitious to me. She wants leather, heated seats, satnav, etc. Reliability long-term is key. She will keep the car for years. Any pitfalls we should be aware of?
LM, via email
The 1.5 had a bit of trouble initially, but that's all sorted out now. Depends how much power you want. I'd have thought 136HP was enough for a convertible. This is what's cropped up with the F56 MINI generally: /carbycar/mini/hatch-f56-2014/?section=good/ Specifically the convertible here: /carbycar/mini/convertible-f57-2016/?section=good / As always, the advantage over an MX-5 has been two back seats.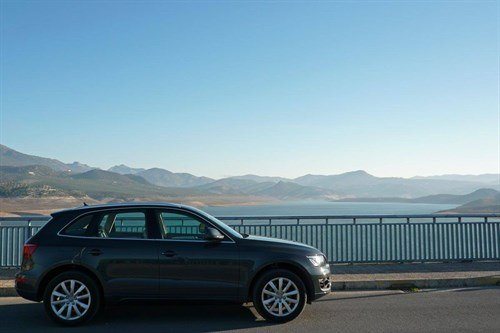 Suffering from S tronics
In November 2017 I took delivery of a 3-year old Audi Q5 SE automatic with 17,500 miles on the clock from an Audi main dealer. Despite the "exacting 145 point pre delivery check", ever since delivery the car has vibrated and juddered at 60mph, getting progressively worse as speed increases. At first I thought this was due to unbalanced tyres or wheels, but, after 4 visits to the main dealer's workshop under the warranty scheme, the problem persists. The fault is definitely not in the bearings or wheel balancing as the garage has replaced the wheels and tyres. They now think it may be a fault in the gearbox, driveshaft or differential, which sounds expensive and I'm tempted to ask for a refund. I'm also wondering if it may be caused by the engine software update (it has the 2.0L diesel EA189 engine). Any ideas?
 SC, via email
Probably has the DL382 longitudinal S tronic. Give the dealer who sold you the car notice in writing that if this fault, which preceded your ownership of the car, is not fixed within 28 days you reject the car for a full cash refund of the price you paid in November. Cite Clegg v Olle Andersson (trading as Nordic Marine) House of Lords 2003 and The Consumer Rights Act 2015. (See: /faq/consumer-rights/) Send your letter by Post Office Special Delivery, keep a copy and staple the certificate of posting to the copy so it become a matter of record in case things get legal.
Mad Max
I have a 2010/60 Ford S-Max 2.0 TDI Titanium run from new. I've had It was used for business at 40-50k miles a year. I retired a few months ago and now am only going to do around 6k a year. It has 284k on the clock and runs brilliantly; no major problems, still has original clutch. Since retiring I have only put Shell V Power diesel in and am getting 4-5 mpg more. Although used for short journeys, it gets a day trip of 380 miles once or twice a month, which seems to keep the filter working ok. It's always been serviced at 12k intervals. Great car.
CB, Altrincham 
That's phenomenal. Obviously a car to keep - and go for the record. Very little value if sold. I'll record your comments in the carbycar entry.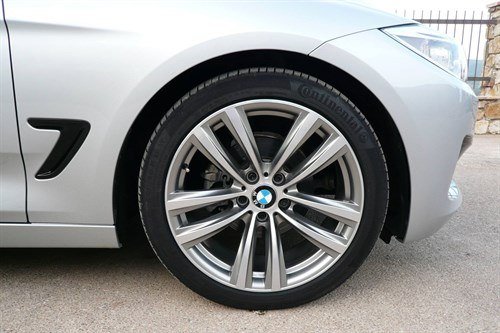 Wheeler dealing
My wife has a 2011 BMW 330i cabriolet. She has owned it from 6 months old. Whilst under warranty we had a puncture, which proved to be caused by a cracked alloy wheel. As the wheel was within tolerance it was replaced at no charge. Last year at its MoT test, it failed, because it had 2 wheels with cracks. We were quoted for replacement wheels, which were not cheap. I suggested that the wheels were "Not Fit For Purpose". They may be OK on Bavarian smooth roads, but are not suitable for British potholed roads. BMW claimed that this was not true. I took the car away and investigated and found a company that repairs alloys.  I took the car to them and had the wheels repaired. They told me that most of their work was BMW wheels and as far as they are concerned "BMW have wheels made of Swiss Cheese". I investigated further and found dozens of references to BMW wheel failure and I noted that it seems as though, BMW is adding another extra to its new car sales "Wheel insurance". Should this be necessary if they are to a good standard? Surely they should be making a Safety recall on all the affected cars and replacing the defective wheels and tyres. Do you have any experience of this problem?
EJB, via email
Very common problem with BMW wheels in sizes of 18-inches and 19-inches; even more common on 20-inch to 22-inch wheels with progressively lower profile tyres. Not a problem where the tyres are 55 profile or deeper. Even where the cracks occur in the centre of the cross section of the wheel BMW inevitably blames 'trauma' (potholes). This is why on an almost hourly basis I recommend readers to avoid big wheels with low profile tyres if they possibly can. Car manufacturers fit them, often to entirely inappropriate cars such as to a BMW 118d M-Sport, because they are a good earner. Tyre manufacturers discount the tyres to car manufacturers because they know they will make a good profit back on frequent, expensive replacements. Salesmen make commission selling wheel and tyre insurance. 
Difference of a pinion
I have a Skoda Superb 4x4 and I was wondering how much of a discrepancy can there be in tread depth before the 4x4 system gets affected? All tyres are the same make but are at different stages of wear due to puncture replacements and so on.
MG, Sheffield
It's generally reckoned to be 3mm. Good idea to swap front to back on a fresh set same side at 10,000 miles. Get down to 4mm and a single wrecked tyre can mean a whole new set.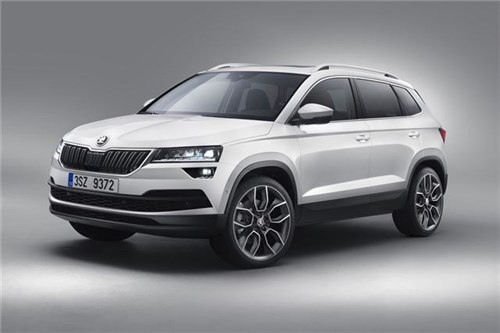 Torquing point
I am thinking of buying a Skoda Karoq. I would prefer a petrol version, but it must have an automatic gearbox. In this week-end's Telegraph you refer to the 1.5TSI engine when they come on stream, but you say "with these smaller engines avoid having a DSG gearbox". Why is this and have you any suggestions for a petrol driven automatic SUV style vehicle of similar size?
KB, via email
Because of the appalling record of failure of the DQ200 7-speed dry clutch DSG transmission and its intermittent reluctance to engage drive when exiting side-roads or entering roundabouts. Had it been fitted with the new DQ382 7-speed wet clutch DSG with a torque capacity of 420-430Nm, it would probably be okay.
Sparing a thought 
I have a 2012 BMW 320i. It had 17-inch wheels and I changed to 16-inch with 225/55 R16 tyres. I would like to secure a space-saver kit and am nervous of looking at eBay used selection. Please advise if the space saver should be 16-inch or 17-inch (as someone said it should be 17 despite present wheels being 16), and the name of a suitable supplier please?
CG, Chesham, Bucks
Doesn't matter whether it's 16-inch or 17-inch as long as the rolling circumference of the tyre is approximately the same as your road wheels and tyres. This is an emergency wheel only because steering, roadholding and braking are all compromised. Don't go more than 50mph and brake earlier in the wet. I found this on eBay: https://www.ebay.co.uk/itm/GENUINE-BMW-1-SERIES-2004-2016-SPACE-SAVER-SPARE-WHEEL-16-JACK-AND-WHEEL-BRACE-/152201682619 / (Suspiciously outstanding value for money, but safe paid by PayPal.)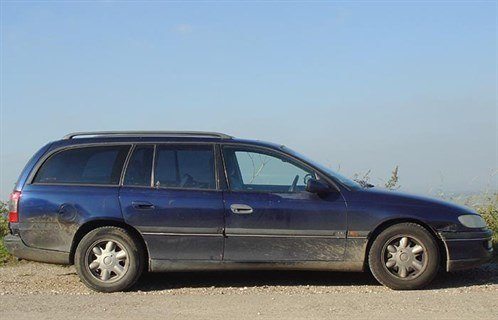 Gearfoxed
I have a 2000 Vauxhall Omega 2.6 auto estate and have just disposed of a 2004 Corsa Active Twinport auto. I am looking to replace it with a second-hand "new Astra" estate petrol auto. In view of your comments regarding DSG boxes and the fact that the Corsa gearbox was not economical to repair, which engine and auto box would you suggest I buy in the "new Astra"? The Omega, which I really like, will not last forever and the thinking is to just have one medium sized vehicle in the future.
NK, via email
Astras now come with a 6-speed torque converter auto. The 1.2 Corsa will have had the dodgy Easytronic automated manual.
Pressing matter
After to having an ankle "fusion" operation on my left foot I feel that due now to not being able to depress the clutch as easily in my present Ford C-Max I would change to a car with an automatic gearbox. I have looked at a Ford Kuga with DCT Powershift auto and have test-driven the new Mitsubishi Eclipse Cross with CVT auto. I was very impressed with the Mitsubishi. What please would you suggest as a suitable change? My C-Max is a diesel and I think due to the mainly short trips daily, plus a run of about 30-40 miles most weeks, I will be looking at a petrol engine when I change. DSG, CVT, Torque converter? Which would you suggest as being the best auto option? I really like the size and high driving seating position in my C-Max hence looking at the SUVs I have mentioned.
RC, via email
Maybe a Honda HR-V 1.5iVTEC CVT-7. Not exciting, but amazingly spacious and versatile. I hope you can still left foot brake because, unless the car has autonomous city braking, driving autos at low speeds solely one-footed isn't safe.
Click back to Honest John's Motoring Agonies 10-03-2018 Part 1
Comments
Author

Honest John
Latest