Top 10: Cost effective company cars
Published 20 March 2013
Some companies reimburse drivers for business mileage by using the Advisory Fuel Rates (AFR) set by HMRC. The rates have no direct link to how much a car costs to run.
Instead, HMRC reviews the AFR payment amounts every quarter, weighing up the price of fuel and the average fuel consumption of cars with particular engine sizes. It means if can choose your company car, and you choose wisely, your employer could end up paying you more than the car costs on fuel when reimbursing business mileage.
We've put together a list of some of the cars that offer the biggest wins in 2013 for company car drivers.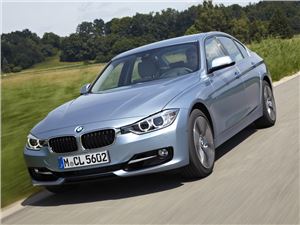 1
BMW ActiveHybrid3
Fuel cost: 12.69ppm
AFR: 26ppm
Cashback: 13.31ppm
BMW produces a range of efficient diesel models, where drivers could stand to gain if they are reimbursed by AFR. However, because the system is based on engine size and doesn't take into account the extra efficiency built in with the battery powered electric motor. BMW's other hybrid models would also offer a cash bonus on business mileage.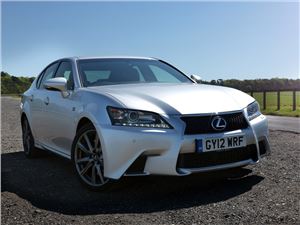 2
Lexus GS 450h
Fuel cost: 13.13ppm
AFR: 26ppm
Cashback: 12.87
The Lexus GS offers the greatest potential payback for business mileage for any car of this size, thanks to the efficiency of its hybrid powertrain. Even if driven enthusiastically it shouldn't cost 26p per mile on fuel, which is the amount a company using AFR would use for reimbursing drivers for business mileage.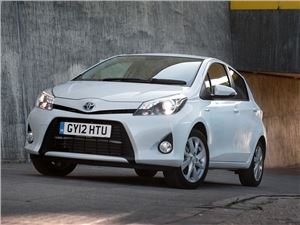 3
Toyota Yaris Hybrid
Fuel cost: 7.5ppm
AFR: 18ppm
Cashback: 10.5ppm
The Yaris offers the biggest potential gain in fuel reimbursement for a small car, and provided a driver can achieve close to the official combined fuel consumption figure – which might be possible for an urban-based car – it could pay back £10 for every 100 business miles.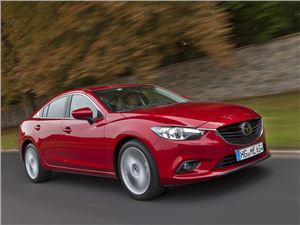 4
Mazda6 2.2d
Fuel cost: 9.32ppm
AFR: 18ppm
Cashback: 8.68ppm
The new generation Mazda6 achieves similar fuel consumption and CO2 emissions as rival products that use 1.6-litre diesel engines. But because the Mazda uses a 2.2-litre engine, it qualifies for AFR at a higher rate. Therefore, while a Volkswagen Passat Bluemotion or Ford Mondeo Econetic drivers would get 12ppm, the Mazda6 driver would get 18ppm.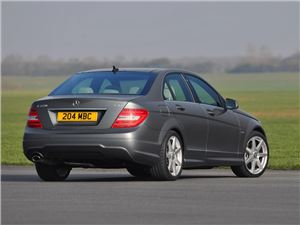 5
Mercedes-Benz C220 CDI Executive SE
Fuel cost: 9.32ppm
AFR: 18
Cashback: 8.68
One version of the Mercedes-Benz C-Class range can pay back 8.68ppm, thanks to combined fuel consumption of close to 70mpg and a larger-than-2.0-litre four-cylinder diesel engine. It isn't the only Mercedes-Benz model to reward drivers claiming AFR, with the E300 Bluetec Hybrid and A220 CDI AMG Sport DCT being almost as fuel efficient.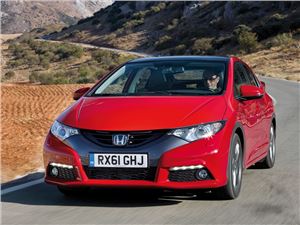 6
Honda Civic 2.2 i-DTEC
Fuel cost: 10.01ppm
AFR: 18ppm
Cashback: 7.99ppm
While Honda's new 1.6-litre diesel might be exceptionally fuel efficient, it only qualifies for AFR at 12ppm. The 2.2-litre diesel falls into the 18ppm band, and so there is potentially much more to be gained for a driver claiming AFR - despite sacrificing a little on outright fuel economy.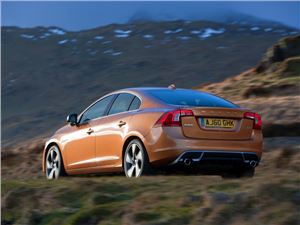 7
Volvo S60 D5
Fuel cost: 10.23ppm
AFR: 18ppm
Cashback: 7.77ppm
Volvo's latest generation of engines are competitive on fuel consumption and CO2 emissions. The D5 engine is larger than 2.0-litres in size so qualifies for AFR at 18ppm. The 2.4-litre five-cylinder engine provides plenty of performance with its 215bhp, but can also pay the drive back almost eight pence per business mile if driven economically.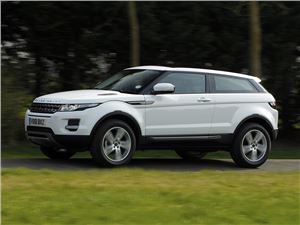 8
Land Rover Range Rover Evoque 2.2 eD4 Coupe

Fuel cost: 11.15ppm
AFR: 18ppm
Cashback 6.85ppm
The Range Rover Evoque delivered class-leading fuel economy when it was launched in 2011, and the three-door 2.2 eD4 is the best performer. Unlike BMW and Audi rivals, its use of a larger 2.2-litre engine puts into a more favourable AFR than their 2.0-litre diesels. A driver achieving close to the official fuel consumption figure could be making almost 7ppm.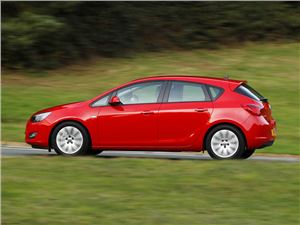 9
Vauxhall Astra 1.7 CDTi Ecoflex (99g/km)
Fuel cost: 8.42ppm
AFR: 15ppm
Cashback: 6.58ppm
Vauxhall's model ranges can appear complex, but there are plenty of fuel-efficient models to choose from. The Astra is available with a 1.7-itre diesel engine with fuel consumption competitive with rivals using slightly smaller engines. Choosing the 99g/km variant results in a substantial return from its 15ppm AFR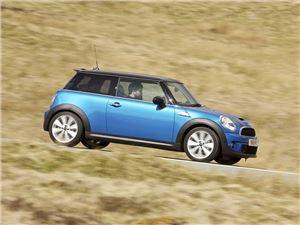 10
Mini Cooper 2.0 SD
Fuel cost: 9.78ppm
AFR: 15ppm
Cashback: 6.22ppm
The high-performance diesel variant in the Mini range uses a 2.0-litre engine and qualifies for AFR at 15ppm. But because of the efficiency of the engine, allied with fact that the Mini is a small car, if driven to achieve the official fuel consumption figure, it should cost less than 10ppm in fuel used. And that gives the driver £5 in his or her pocket for every 100 business miles.