Best new SUVs of 2022 and 2023: What's coming and when?
See also: Best new cars of 2022 and 2023: What's coming and when?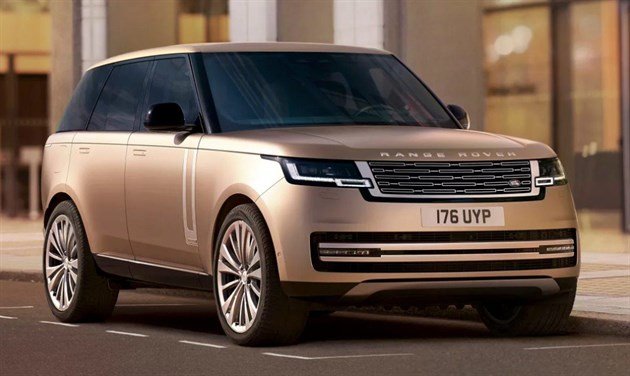 If you're shopping for a new SUV then stick the kettle on, pull up a pew and read www.honestjohn.co.uk's guide to the Best new SUVs of 2022 and 2023.
The Alfa Romeo Tonale for example, is due on sale in April giving you everything you love about an Alfa – the looks, the drive, the I'm-not-a-sheep-following-the-German-SUV-flock image – in a roomy SUV body that comes complete with PHEV power. Or there's the Audi Q6 e-tron which is a full EV.
Okay, so the Ford Ranger and Volkswagen Amarok aren't strictly SUVs but they hold similar rugged appeal and practicality, while also being cheaper than an SUV equivalent. 
'Cheap' is not a word that will feature in the same sentence as the Mercedes-Maybach EQS SUV (not counting this sentence, obviously) it's all about lavish luxury and effortless EV power.
Meanwhile, the Dacia Bigster shows you big SUVs don't necessarily have big price tags, it'll be cheaper than rivals that also feature here including the Skoda Karoq and Nissan X-Trail. 
The Toyota Aygo X on the other hand, shows small cars can also have SUV aspirations thanks to its chunky looks and raised suspension. 
Mind you, the new Range Rover will prove why big is beautiful in the SUV world with a luxurious interior that has the option to fit seven seats.  
For more info on all those cars, keep reading www.honestjohn.co.uk's guide to the Best new SUVs of 2022 and 2023.

Alfa Romeo Tonale – early-2022
Alfa Romeo – a maker of sleek, slick-handling saloons – used to turn its nose up to the idea of building frumpy SUVs. But then it built the Stelvio, which has sold so well another SUV was inevitable. It's called the Alfa Romeo Tonale and while it's smaller than the Stelvio, it shares its mixture of eye-catching looks, sporty drive and decent practicality. You'll also be able to have it as a PHEV with 275PS and a 37-mile electric range. The Tonale will start from £35,000 and goes on sale in April. 

Audi A6 e-tron – mid-2023
The Audi A6 e-tron electric saloon will sell in parallel with conventional petrol and diesel models of the current A6. However, it will have a sleeker design and a roomier interior packed with infotainment screens. An 800V electrical system means fast charging – up to 185 miles in 10 minutes – while front and rear motors produce a combined 476PS.
Dacia Bigster - late-2022
Big by name, big by nature, the Dacia Bigster will be the company's first large SUV, a car that will compete with the Volkswagen Tiguan and Skoda Kodiaq in terms of size but of course, not price. It'll be an absolute bargain with Dacia targeting sub-£20,000. Expect it to have rugged good looks and a utilitarian but likeable interior that's very spacious. Four-wheel drive will be optional and you'll likely be able to choose from petrol, diesel and bi-fuel engines.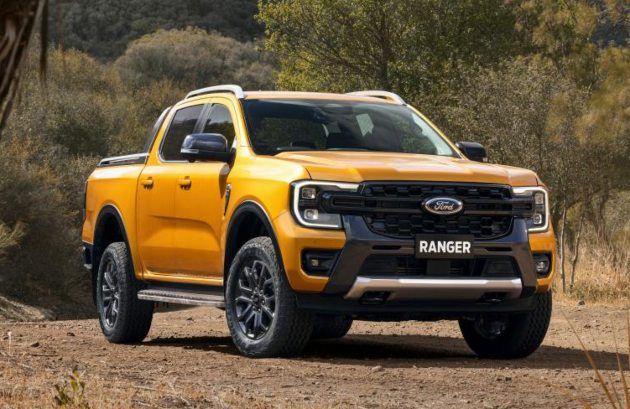 Ford Ranger – early-2022
Ford has revealed the new Ford Ranger – the UK's most popular pick-up. It gets bulky, US-inspired looks and a new infotainment-heavy cabin, a fancy four-wheel-drive system means it will still be a workhorse, though. A reworked version of the current model's 2.0-litre diesel engine provides the power.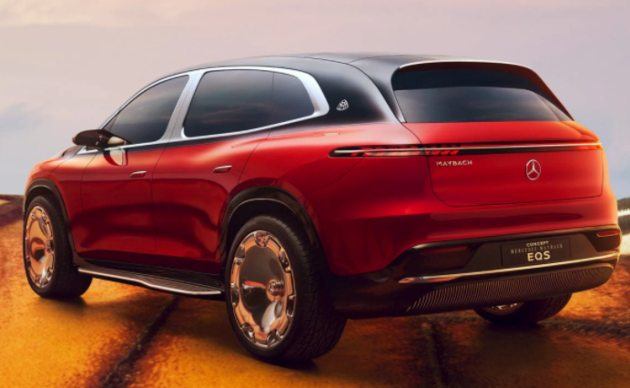 Mercedes-Maybach EQS SUV – mid-2022
The Mercedes-Benz EQS SUV will be a flagship EV SUV until the G Wagon goes electric in a few years time. As you can see, it will be imposing on the outside while inside expect to see a lavish interior with a range-topping Hyperscreen infotainment display. Like the Mercedes-Benz EQE saloon, the Mercedes-Benz EQS SUV will have thumping performance and an impressive range. 

Nissan X-Trail – mid-2022
With the new Nissan Qashqai launched earlier in 2021, it stands to reason that a new Nissan X-Trail is just around the corner. It shares many of its parts with the Qashqai – including its hybrid powertrain, which essentially uses its petrol engine as a generator for the electric motors. Expect it to be much the same as the Qashqai inside, but with room for seven people. It will look much like the Chinese variant shown here.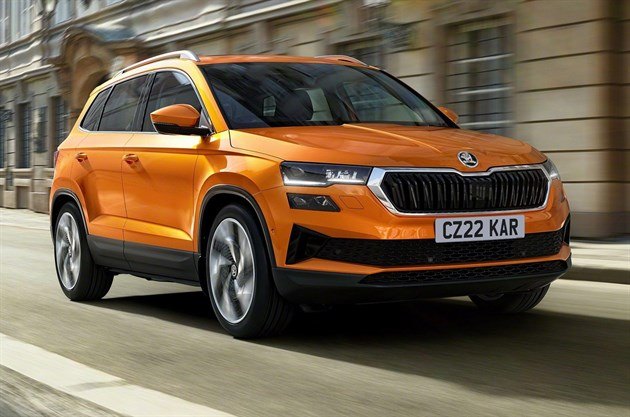 Skoda Karoq – early-2022
The updated Skoda Karoq goes on sale in mid-February with prices starting from £25,950 – more than £2000 more than you used to pay. A facelift rather than a new model, the revised Skoda gets mildly revised looks at the front and the back along with new 'aero' wheels that have plastic inserts. You also get new equipment, including matrix LED headlights that you can use on full power without blinding other road users. Engines are carried over – you can choose from a 110PS 1.0-litre or 150PS 1.5-litre petrol or two 2.0-litre diesels with 116PS or 150PS.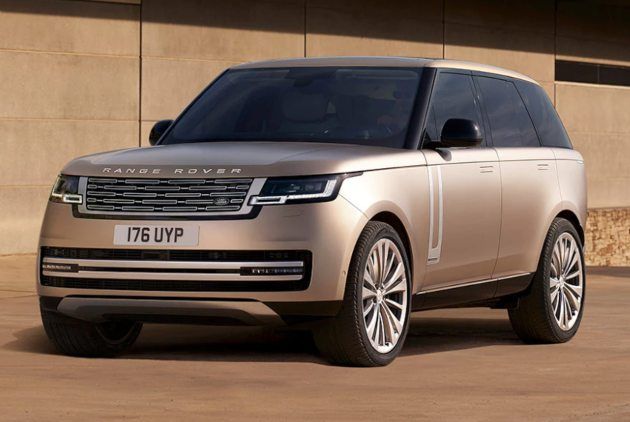 Land Rover Range Rover – early-2022
The new Range Rover is on sale now but don't expect first deliveries until next year. It improves on the old car in every way, it's more luxurious inside, has better infotainment and is more practical – it's the first Range Rover to be available with seven seats. New suspension that cuts out body lean and standard rear-wheel steering mean it is even better on road, while it's still extremely good off it, like any Land Rover. You can choose from petrol, diesel and hybrid models with an electric version on the way.