Best new electric cars of 2022 and 2023: What's coming and when?
See also: Best new cars of 2022 and 2023: What's coming and when?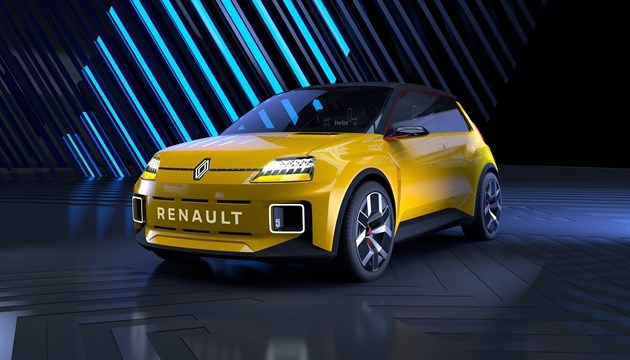 Don't buy a new electric car without reading www.honestjohn.co.uk's Best new electric cars of 2022 and 2023 guide.
I bet they're expensive. You cynic. We've got something for everyone here – the cheapest electric car on this list (the Citroen AMI) costs just £6,000 and claims to be nothing short of "a ​​global 360° solution for urban mobility". 
Smells too much like revolution? Well, even the humble Renault Megane is going electric and makes it onto this list. Need more space? Say hello to the Lidl of electric SUVs – the SsangYong Korando e-Motion.
Ok, so you've twisted my arm, maybe I do fancy something a little bit more M&S-y. We knew you'd come around, you need to check out the new electric Mercedes-Benz EQE, a car that, like a good pudding from a high street brand famed for food, focusses on being as velvety smooth (to drive) as possible. 
Fancy a cabin that's less chintzy and more 'hewn from stone' great quality and beautifully designed? Then you need to speak to the interior decorators at Audi who, we're told, also do a strong line in nice cars. Specifically in this instance, the Audi A6 e-tron EV.
So there you go, that's our window into an electric world that'll only get bigger – be it small and cheap, mid-sized and moderately priced or big and expensive, you'll find it all here.


Audi A6 e-tron – mid-2023
The Audi A6 e-tron electric saloon will sell in parallel with conventional petrol and diesel models of the current A6. However, it will have a sleeker design and a roomier interior packed with infotainment screens. An 800V electrical system means fast charging – up to 185 miles in 10 minutes – while front and rear motors produce a combined 476PS.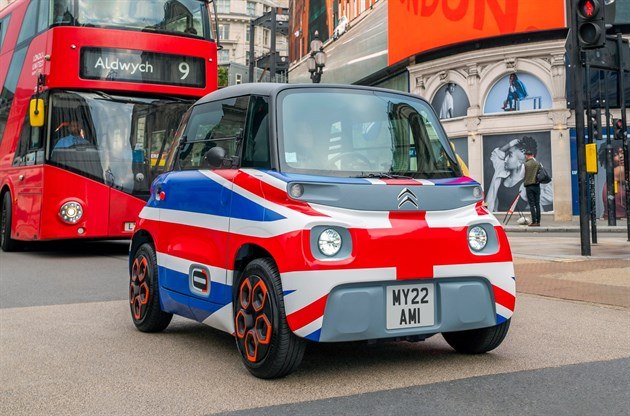 Citroen AMI – early-2022
Calling the Citroen AMI a car might seem like a bit of a stretch – a Volkswagen Up is a meter longer, after all – but you need a car licence to drive it, which is why you find it here. The AMI is like an electric, two-seater Citroen 2CV for the 21st century – built down to a price, it holds genuine appeal. It's a pure city car with a tiny 5kWh battery, 46-mile range and 28mph top speed. For £6000, you can't really complain. 

Dacia Spring Electric – TBC
The Dacia Spring Electric EV city car isn't confirmed for UK sale but as electric car sales swell, its arrival seems more and more likely. It's designed purely for city use, with 45PS, a 140-mile range and a top speed of just 62mph. On the flip side, it will be very cheap and practical for its size. Could be the bargain EV you've been waiting for.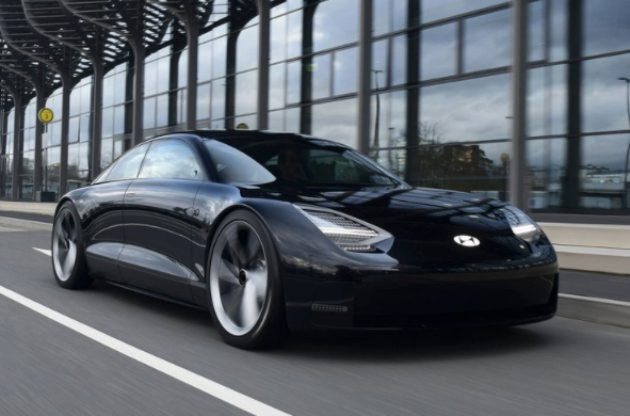 Hyundai Ioniq 6 – early-2022
If Hyundai's most recent electric car – the Ioniq 5 – is anything to go by then the Ioniq 6 is a class leader in the making. If it looks anything like the Prophecy concept car that previews it, Hyundai should be onto a winner. South Korean EV technology is ahead of the game so you can expect the 6 to have stonking performance, a usable everyday range and fast charging capabilities.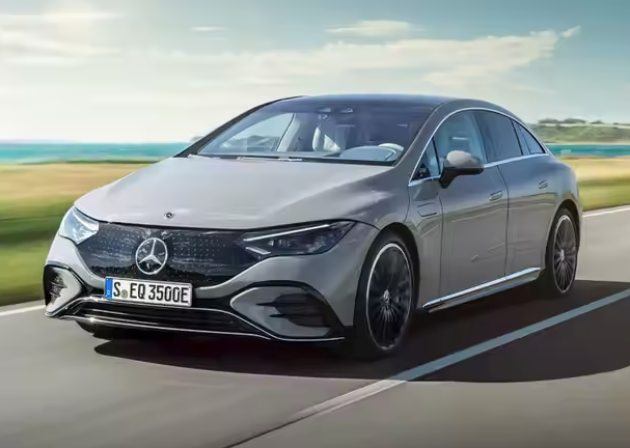 Mercedes-Benz EQE – mid-2022
Mercedes-Benz has been pumping out EVs like there's not tomorrow – it started with the EQC SUV, which was soon joined by the smaller EQA and mid-sized EQB before things got really serious with the rang-topping EQS saloon. Saloons are the bedrock of the range so expect Mercedes to throw everything at the new EQE which will have a lavish interior, plus performance and range to rival the best EVs.   

Renault Megane E-tech Electric – mid-2022
You read that right – the Megane is going fully electric as of 2022. That's not all, the Renault's morphed into an SUV-like coupe, giving it stylish looks and a spacious interior. The cabin features lots of posh materials and a big infotainment screen. Power comes from electric motors with either 130 or 218PS and it has a range of up to 292 miles.

SsangYong Korando e-Motion – mid-2022
The SsangYong Korando e-Motion isn't a fancy EV – its 200-mile range and 190PS motor are relatively modest for an electric car of this size, but you won't care because it's set to cost around £30,000. That's a bargain in the world of expensive EVs and it's particularly good when you factor in SsangYong's seven-year/150,000mile warranty. The new SsangYong is based on the standard Korando so it'll have no shortage of room inside, while a large infotainment screen with Apple CarPlay and Android Auto means you won't feel short changed in terms of tech.

Nissan Ariya – early-2022
The Nissan Ayria is an electric SUV that's due in 2022. Available with two or four-wheel drive, it will have a range of 310 miles, and 30 minutes worth of charging puts 186 miles into the battery. Autonomous driving aids will make the Nissan very comfortable on a long journey, as will the interior's lounge-like feel and space for four.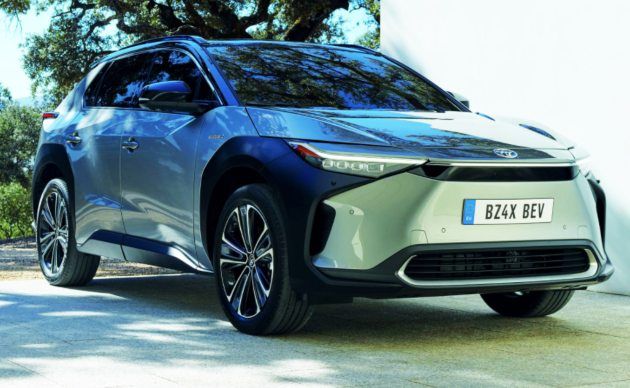 Toyota bZ4X – mid-2022
The Toyota bZ4X is Toyota's first production EV with a 280-mile range that, Toyota promises, will only be mildly affected by cold weather spells. The bZ4X will be available with two and four-wheel drive, have a spacious infotainment-heavy interior and standard autonomous driving tech. Shame about the name…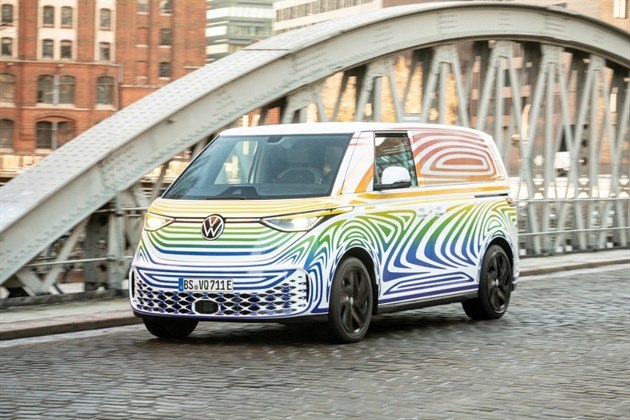 Volkswagen ID.Buzz - late-2022
Volkswagen has played the long game with the electric ID.Buzz. It was first unveiled in 2017, at the Frankfurt Motor Show. And the German carmaker has been teasing us with snippets and camouflage images ever since. However, in 2022 the waiting will be over, with the ID.Buzz confirmed for late-2022. Buyers will get the choice of a family MPV, panel van or camper. Prices are expected to start in the region of £55,000.