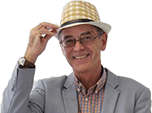 Top 10: Hot hatches
Those old enough to remember the hot hatchbacks of the 1980s will have fond memories of cars like the original Golf GTI and Ford Escort XR3i. The cars have changed a lot since then, but hot hatches are still hugely popular with buyers in the UK. So here are the top 10 most popular hot hatch reviews on the site, as decided by you - our audience.
Can't decide what to buy? Let our unique Car Chooser help you

1


The fact the Octavia is available as a hatch or estate - and with both petrol and diesel engines - shows how much hot hatches have had to adapt over the years. The vRS badge has built up a strong reputation and while it may not have huge amounts of power compared to some, the vRS is still a quick yet comfortable hot hatch.
It means you can happily run a vRS as a family car. It's big enough to fit the whole family in, it rides very well making it comfortable for the kids yet is still rapid when you want it to be. The diesel may be economical but we'd also look at the 2.0 TSI - in particular the 230PS version which gets an electromechanical front locking differential.
Comments