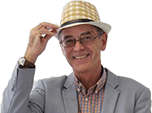 Ford Fiesta ST (2018–)
Last updated 14 May 2018
2018 Fiesta ST gets 1.5-litre 3-cylinder chain cam EcoBoost engine with 200PS. 144mph. 0-60 in 6.2 seconds. Brilliant drive.
Higher price level than previous Fiesta ST. Starts at £18,995 but can climb to £24,000.
Updated 11 May 2018
2018 Ford Fiesta ST prices and specs:
ST-1 3dr £18,995; ST-2 3dr £19,995; ST-2 5dr £20,645; ST-3 3dr £21,495; ST-3 5dr £22,145. Entry-level Ford Fiesta ST-1s come with air conditioning, keyless start, cruise...
Introduction
Ford announced that the 2018 Fiesta ST is powered by a 1.5-litre three-cylinder chain cam engine, producing 200PS and 290Nm of torque, giving a 0-62mph sprint time of 6.7 seconds. Prices are likely to start at around £18,000.
For the first time there are selectable driving modes, with Normal, Sport and Track settings. Engine, steering and stability controls are adjusted depending on the setting, along with electronic sound enhancement technology.
The new engine produces the same peak torque output as the 1.6-litre petrol in the outgoing Fiesta ST, but it is expected to be more efficient than before thanks to eco technology including a coasting function and cylinder deactivation. Ford expects emissions of 114g/km, which equates to economy of just over 57mpg.
The cylinder deactivation system can disengage or reengage one cylinder in 14 milliseconds – so when cruising at a steady speed the car will run more efficiently on two cylinders, but with the full power of all three cylinders available almost instantly on demand.
Three- and five-door models are available, and buyers will have more choice when it comes to personalisation options. Inside there will be a variety of finishes for the trim, plus there will be plenty of handy tech, including Ford Sync 3, which features Android Auto and Apple CarPlay for mirroring apps on the in-car touch screen.