Best classic cars 2023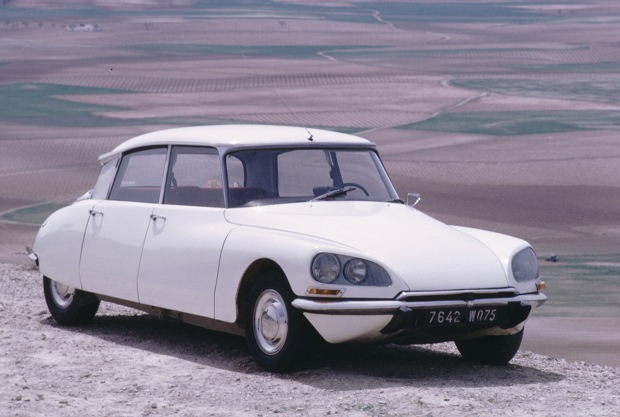 What's the best classic car in the world? It's a difficult question to answer, but the same dozen or so names are likely to pop up in online forum discussions and during chats at a classic car show.
Narrowing it down to two or three cars is a little trickier. In 1999, the Ford Model T was named the Car of the Century, but while Henry Ford's legendary vehicle has failed to make the cut, the other cars making up the top five have. You might disagree with some of our choices, but most people will agree that the following 10 cars are some of the best classic cars in the world.
One thing's for certain: you'll almost certainly see one of these classic at the next 'cars and coffee' event you attend or in your favourite classic car mag. Spoiler alert: there's no room for the Nissan Qashqai. Maybe one day...
 Best classic cars
Jaguar E-type
MGB
Citroen DS
Alfa Romeo Alfasud
Volkswagen Golf GTI Mk1
Aston Martin DB5
Ford Capri
Volkswagen Beetle
Porsche 911
Austin Mini
Jaguar E-type
The Jaguar E-type is one of the most beautiful and instantly recognisable cars on the planet. Unveiled in 1961, it offered a perfect blend of performance and style at an amazingly low price. It wasn't long before it became the car to be seen in. The E-type remained in production until 1975, by which time it had become Jaguar's first production car with a V12 engine. Strong demand for six-cylinder Series 1 cars means prices are high, but later models remain relatively affordable, especially the 2+2 versions. Enzo Ferrari reportedly called it 'the most beautiful car in the world', and who are we to disagree?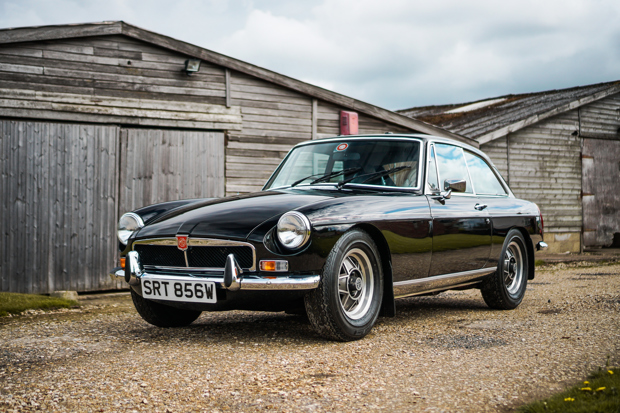 MGB
The MGB has been one of the most popular classic cars ever since production stopped in October 1980. Launched in 1962 as a roadster, before being joined by the Pininfarina-styled GT coupe in 1965, the MGB is the archetypal British sports car. It's fun to drive and looks great, while an excellent supply of spare parts ensures it shouldn't be a pain to run. The arrival of the MGB GT V8 in 1973 belatedly delivered the performance the chassis deserved, albeit badly timed to coincide with the energy crisis. This is an affordable classic car, especially if you don't mind the later and less attractive rubber bumpers.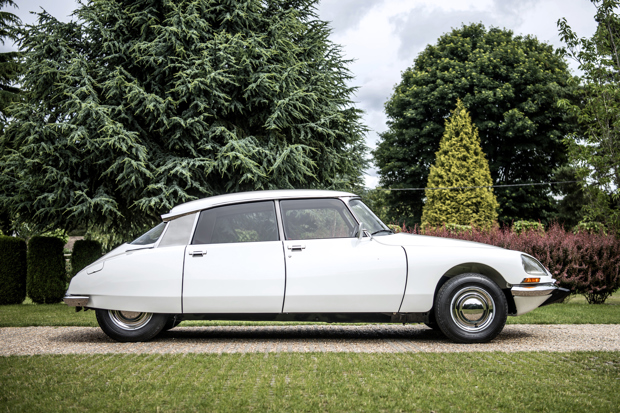 Citroen DS
Launched in 1955, the Citroen DS was arguably two decades ahead of its time. It finished third in the Car of the Century awards, beaten only by the Ford Model T and Mini. Little wonder, then, that Citroen had received 700 orders within minutes of the car's unveiling at the Paris Motor Show, with that number increasing to 12,000 by the end of the day. The DS was a technological masterpiece, headlined by its hydropneumatic, self-levelling suspension, which gave the occupants a feeling they were floating on air. Other highlights included powered brakes, steering and gear selection.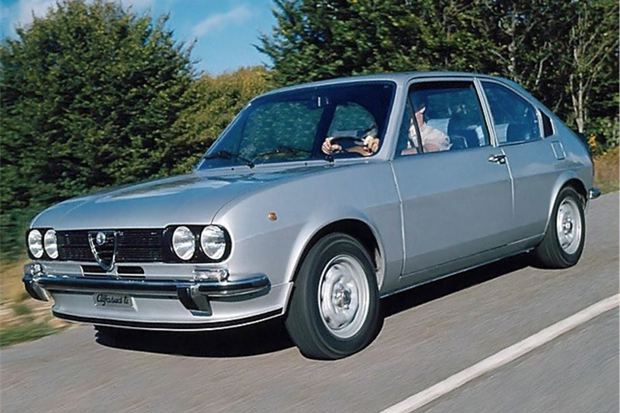 Alfa Romeo Alfasud
Named after a new factory in southern Italy, the Alfasud rewrote the rulebook for how a small family car should feel. While the rest of the world was persevering with rear-wheel drive cars, Alfa Romeo launched a sweet handling front-wheel drive saloon with gorgeous styling by Giorgetto Giugiaro. At a stroke, the Alfasud made the Morris Marina and forthcoming Austin Allegro seem dated and dowdy, although the decision to use cheap labour and even cheaper steel would prove to be its undoing. Still, we should gloss over that and concentrate on the sharp handling and sweet engine note.
Volkswagen Golf GTI Mk1
Another Giugiaro classic and another example of a brilliant front-wheel drive small car. It wasn't the first hot hatch – the Simca 1100 Ti and Renault 5 Gordini (Alpine) got there first – but the original Volkswagen Golf GTI popularised the concept of a hooligan hatchback. The recipe was simple: gutsy 1.6-litre fuel-injected engine, lightweight three-door bodyshell, tweaked chassis and a few cosmetic upgrades. This was in 1976; the UK had to wait until 1979 for the first right-hand drive examples to arrive on our shores. It was worth the wait, though, as the Golf GTI became one of the defining cars of the next decade.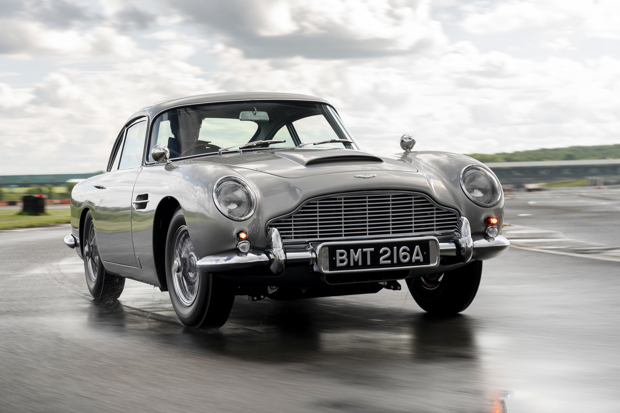 Aston Martin DB5
It's one of the most famous cars in the world. Even somebody with little more than passing interest in cars would recognise it as 007's car, most notably for its appearance in Goldfinger – and more recently in No Time to Die. An evolution of the DB4, the Aston Martin DB5 was powered by a 4.0-litre straight-six engine with three SU carburettors. It could sprint to 60mph in just 7.1 seconds before hitting a top speed of 142mph. Machine guns, revolving number plates, a rear smoke screen and an ejector seat were optional, provided your name was Bond… James Bond.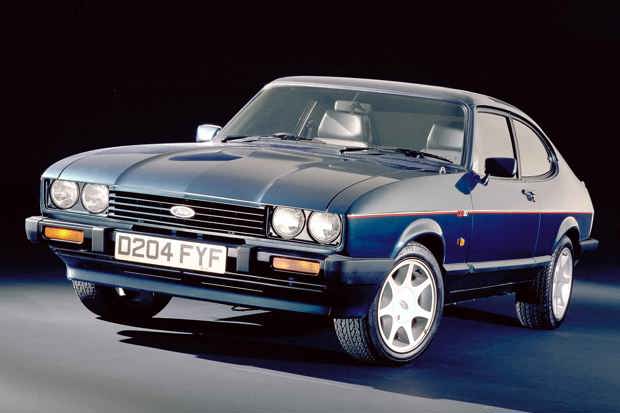 Ford Capri
For a generation of men, the Ford Capri was the car you always promised yourself. We're not being sexist – Ford used female models to target male buyers, promising a car with added sex appeal. Inspired by the American Ford Mustang, the Capri was developed under the codename of 'Colt', and used the underpinnings of the humble Cortina to create a stylish coupe for the common man. There was a Capri for everyone, from a lowly 1.3 to a snarling six-cylinder version. Second- and third-generation models followed, before the end of production was marked by the sought-after Capri 280 (pictured).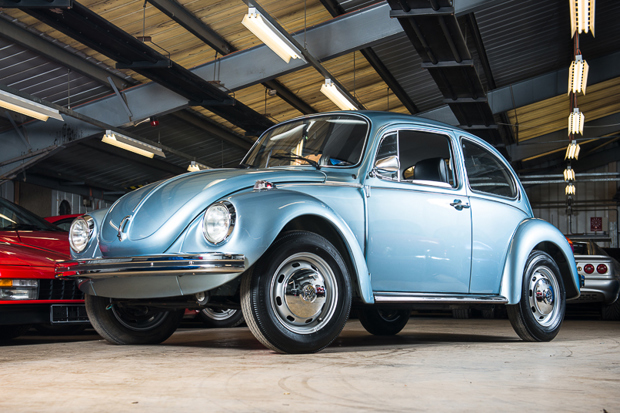 Volkswagen Beetle
Few cars have had more of a cultural impact than the Volkswagen Beetle, and in so many different ways. From its introduction as the original people's car in the run up to the Second World War, to its world domination over the following decades, it's one of those cars that everybody knows – even if they know nothing about cars. Redolent of hippies and Herbie, beach buggies and mass affordable transport, it's a cultural icon that transcends the automotive world, and in a big way.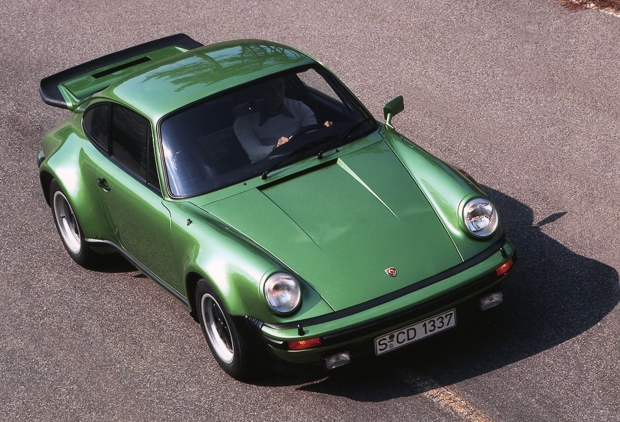 Porsche 911
The greatest sports car of all time? We've not many compelling arguments that the Porsche 911 shouldn't be at the top of that list. There are many great driver's cars, but the 911 has been honed and tweaked and evolved over more than 50 years – a process that continues to this day. Since the earliest 911 of 1964, myriad versions of the 911 have been produced, but all have that trademark swooping silhouette, and an engine mounted behind the rear axle to give its signature handling characteristics. Choose whichever version you want for this list – we love them all.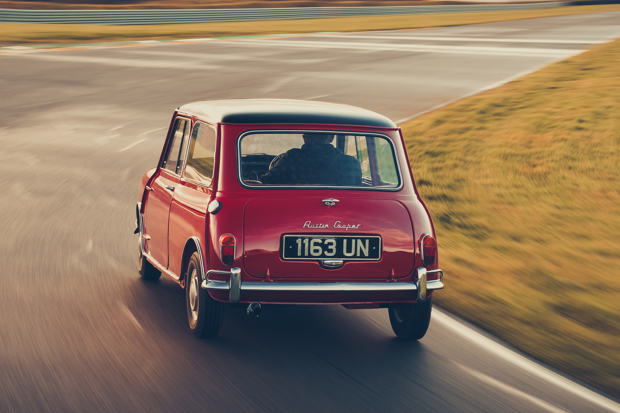 Austin Mini
Whether it's the Austin Se7en, Morris Mini-Minor, Austin Mini, Rover Mini or simply Mini, this is one of the best-loved cars on the planet. Alec Issignonis' small car was a triumph of fine packaging and a rare example of an utterly classless car. From housewives to rock stars, and students to royalty, everybody loved the Mini, and the car still has the same following today. Motorsport success came courtesy of the sporty Mini Cooper S, with a role in The Italian Job also helping to propel the little car to greatness. Little wonder BMW wanted to create a modern version of the Mini. Now called MINI – note the use of uppercase letters – it too has been a great success.
What is a classic car?
Wikipedia defines a classic car as 'an older car, typically 25 years or older'. That means a vehicle registered in 1998 is technically a classic car. If that doesn't make you feel old, nothing will. The simple answer is that all old cars become classics, but that's likely to upset the purists. If a car was in some way influential or groundbreaking, if it sold a million, or if it found success on the circuits of the world, it's definitely a classic. Which is why a Morris Marina is just as much a classic as a Porsche 959…
How do I insure a classic car?
A dedicated classic car policy is likely to be the cheapest way to insure a classic. Some insurers insist that a car is 25 years or older, but others are happy to accept a vehicle on its 20th anniversary. You'll need to have access to a car for daily duties, as these policies are likely to prohibit the use of a classic for business use – and may have an annual mileage limit. Young drivers will find it trickier to get insurance, but some companies are happy to arrange cover if you've held a driving licence for 12 months.
What's the best classic car in the world?
This is an incredibly tough question to answer. The Mini, Fiat 500 and Volkswagen Beetle should be in the running, but you could say the same about cars like the Porsche 911, Jaguar E-type and Mercedes-Benz 300 SL 'Gullwing'. What about the Citroen 2CV, Renault 4 or Fiat Panda Mk1? The Saab 99 Turbo, Peugeot 205 GTi or Renault Espace? It's probably best if we all agree to disagree. Variety is the spice of life...
Ask HJ
Can I display an old tax disc on my classic car?
Is it permissible to display an old tax disc on a classic car? I have the complete set of original tax discs since purchasing the car new 36 years ago and would like to display the first one together with the one dating from the change to a personalised registration number.
The tax disc was abolished in 2014 and there is now no need to show it in your car (as it serves no official purpose. However there are no rules that prevent you from displaying an old disc in your car should you want to.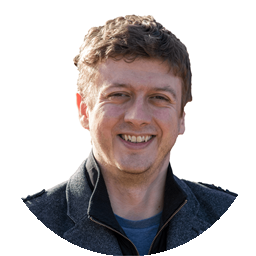 More Questions
More classic car guides
More expert car guides