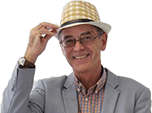 According to the criteria that you've selected, these are the cars that best suit your requirements:
The original i10 proved a big hit for Hyundai, with its practical nature and excellent value for money ticking a lot of boxes for UK buyers. But Hyundai isn't a company to rest on its laurels and for this second generation model it's starting from scratch. In the process, it's focussed on some key areas...

Remember a time when everyone who wanted a well-equipped and good value crossover bought a Nissan Qashqai? Now the family crossover buyer has a wide range of affordable SUVs to choose from: the SEAT Ateca, Skoda Karoq, Renault Kadjar and Ford Kuga to name a few. Oh, and the Kia Sportage. Since the...

Since the mid 2000s, Hyundai has undergone a huge transformation, with the brand producing ever improved and better quality cars. It's a remarkable success story for a manufacturer that not that long ago was knocking out the best-left-forgotten Sonata... And now Hyundai is turning its hand to performance...

Since the demise of the Celica and the MR2, Toyota hasn't had a sports car. Which has been a real shame for a brand with a strong past in driver-focussed cars. In recent years Toyota has become better known for reliable and worthy cars like the Avensis and Auris. But there's not been much to get excited...

Stylish and good value, the Hyundai Tucson is a crossover that has lots of family appeal. Much of that is down to its large interior, refined ride and affordable price. Replacing the ix35 in the Hyundai SUV line-up the Tucson offers more space and equipment than its predecessor. It has a more purposeful...

The Toyota Yaris keeps up Toyota traditions of durability, reliability and build quality. It's not especially exciting or fun to drive, but there's plenty to like and it's an easy car to recommend, with economical engines and plenty of space too. Just remember that more recent rivals, including the...
Want to narrow the choices down? Which of these is most important to you?
Or you can choose something else:
Yours sincerely, Honest John