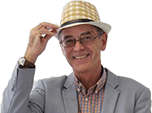 According to the criteria that you've selected, these are the cars that best suit your requirements:
Remember a time when everyone who wanted a well-equipped and good value crossover bought a Nissan Qashqai? Now the family crossover buyer has a wide range of affordable SUVs to choose from: the SEAT Ateca, Skoda Karoq, Renault Kadjar and Ford Kuga to name a few. Oh, and the Kia Sportage. Since the...

The original i10 proved a big hit for Hyundai, with its practical nature and excellent value for money ticking a lot of boxes for UK buyers. But Hyundai isn't a company to rest on its laurels and for this second generation model it's starting from scratch. In the process, it's focussed on some key areas...

How do you compete with cars like the ever-popular Ford Focus, Volkswagen Golf and Honda Civic? Toyota thought it had it sussed with the old Auris. The Auris played on Toyota's excellent reliability record and offered something different in the form of a hybrid engine - but it was lacklustre to drive...

Toyota axed the Avensis in 2019 and replaced it with an all-new version of the Camry. The saloon uses a 2.5-litre petrol hybrid powertrain. Toyota's decision to bring its big saloon back to the UK marks the end to a 14-year absence for the Camry, which struggled to compete against the likes of the...

Since the mid 2000s, Hyundai has undergone a huge transformation, with the brand producing ever improved and better quality cars. It's a remarkable success story for a manufacturer that not that long ago was knocking out the best-left-forgotten Sonata... And now Hyundai is turning its hand to performance...

Just like the closely-related Hyundai Kona Electric, the Kia e-Niro is causing ripples in the electric car world. It's bigger than the Kona - more of a rival to the Nissan Qashqai and SEAT Ateca - but shares its 59kWh electric motor and can cover an impressive 282 miles between charges. Unlike the...
Want to narrow the choices down? Which of these is most important to you?
Or you can choose something else:
Yours sincerely, Honest John