Honda Civic Type R (2017 – 2021) Review
Honda Civic Type R (2017 – 2021) At A Glance
The Honda Civic Type R is an apex predator in the hot hatch class. It may do without the four-wheel drive that is common among its rivals, but that doesn't stop it eating most of the competition for breakfast. As well as boasting performance figures that could embarrass much pricier competition, the Honda is also a practical family proposition thanks to its slightly more supple ride than its predecessor. 
Hot hatches have never been as powerful or wild as they are now, and the Honda Civic Type R is one of the wildest of the lot. That's not just because it has a giant spoiler and angular styling, it also has a massive 320PS on tap and a huge 400Nm of torque, delivering exhilarating performance that ends in a 168mph top speed – in a Civic hatchback. We told you these are wild times.
That sort of power also results in a 0-62mph time of just 5.8 seconds and while those aggressive looks do turn heads, they're not just for show. The spoilers, vortex generators and various other pointy addenda are designed to provide downforce and stabilisation at high speeds. All of that is there to push the car into the ground to improve road holding and handling balance.
The result of all the aerodynamic honing, performance and tuning is the front-wheel drive lap record for the Nürburgring that's reckoned to be the toughest race track test of all in the world, in case you care. So, it has proven handling prowess and it shows on the road with precise steering and huge grip levels through corners.
Yet it's fine day-to-day, too. This is not something the latest Type R's immediate predecessor could claim as its ride was bordering on self-inflicted torture it was so stiff.
There's a comfort driving mode with this fifth-generation model that provides decent ride quality and reasonably light steering, so town driving isn't a chore, while the purposeful exhaust note doesn't sound too loud if all you want to do is get home in peace and time for tea. The only fly in the ointment is a heavy clutch that's hard work in traffic.
If comfort's what you're after, a Sport Line model was added to the range when the Civic Type R was updated in 2020. With smaller (19-inch) alloy wheels and extra sound deadening, this will appeal to anyone who thinks the normal Type R is a little too hardcore for day-to-day use. Even with a smaller rear spoiler, it's still fairly in-your-face to look at, though.
Whichever Type R you go for, boot space is the same as the regular hatchback's, so there's room for all your family gear including pushchairs and shopping, while the back row is spacious enough for adults to sit in reasonable comfort.
The front bucket seats do have hard side bolsters though, so some people might find them uncomfortable or hard to get out of, but anyone used to the previous model will already be used to this and have thighs like a body builders to cope with levering themselves up and over these tank traps side cushions.
None of this takes away from the essential appeal of the Civic Type R. It now ploughs a lonely furrow at this top end of the sector where its key rivals have all adopted four-wheel drive to deal with this sort of power. It makes the Civic demanding to drive fast, but that is a key part of its DNA. Too easy and it wouldn't be so rewarding.
The Type R has great performance and handling too, and yet it's a car that isn't too tricky to live with on a daily basis. This is exactly what a hot hatch should be: an everyday performance car. 
What do owners think of the Honda Civic Type R (2017 – 2021)? Check out our
Owners' Reviews
from people who live with the car day in, day out.
Reviews for Honda Civic Type R (2017 – 2021)'s top 3 rivals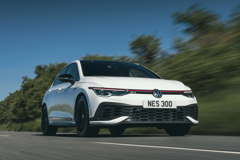 Volkswagen Golf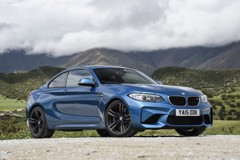 BMW M2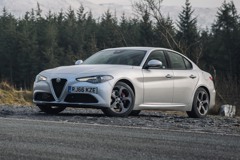 Alfa Romeo Giulia
What does a Honda Civic Type R (2017 – 2021) cost?