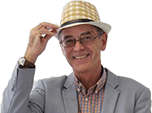 Top 10: Used crossovers for £10,000
The Nissan Qashqai introduced the world to the idea of the 'crossover', a pseudo-SUV mixed with family hatch sensibilities and pricing. With so many rivals following there's now lots of used examples on offer. Check out our pick of £10,000 choices. 

1


Nissan Qashqai 
It would be rude to discuss crossovers without starting with the car that kick-started the craze. The UK's biggest seller, for good reason, the Nissan Qashqai has all the chunky crossover styling cues, with practicality, decent equipment and space, too.
Its popularity means there are masses to pick from in the used marketplace for our £10,000 budget. The bulk of the choice will be pre-2013 model, but if you can live with a higher mileage current shape 2014-onwards model then you'll find a few. The 1.5 dCi is a good pick with either, being economical and powerful enough, which is useful as they make up the majority of cars in the classifieds. 
Comments