Plug-in Volkswagens could be recalled over cancer-causing metal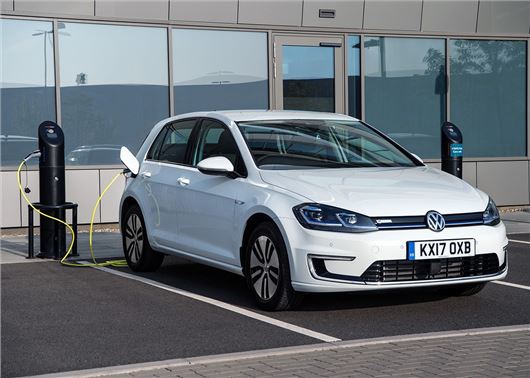 Published 15 August 2018
Volkswagen could be forced to recall thousands of cars, after a cancer-causing metal was found in a number of its plug-in models.  
Battery chargers in some (but not all) Golf GTE, e-Golf, Passat GTE and e-Up models have been found to contain a poisonous metal called cadmium, which has been linked to a range of lung conditions that include cancer. The metal was fitted by a third party company, which builds part of the high-voltage charging unit for Volkswagen.
Volkswagen insists that the original material data sheets submitted by the supplier did not contain any information on the use of cadmium and it is now in the process of investigating how it came to be present. The third party organisation no longer builds components for its plug-in models. 
A Volkswagen spokesperson told HonestJohn.co.uk that the issue will not cause any harm to the public, owing to the fact that the small amount of cadmium - 0.008 grams per battery charger - is housed within a sealed unit. However, the presence of cadmium could cause problems when the vehicle is scrapped, recycled or dismantled.  
'No cadmium can be released into the environment...no consumer or service technician can come into contact with it.'
It isn't known how many electric and plug-in Volkswagen cars are affected by the problem, but the issue could span all models that have been built over the past six years and include some electrified Audi and Porsche models.
In a statement, Volkswagen said: 'We informed the German Federal Motor Transport Authority (Kraftfahrt Bundesamt KBA) verbally in advance on 12 July and in a written statement on 20 July 2018 that cadmium (0.008 grams per battery charger) was, in addition to silver, used to a small extent in a relay of the high-voltage battery charger from a specific supplier for the coating of electrical contacts.
'Cadmium is a material recognised in the electrical industry, which is used to harden surfaces and is found in a large number of electrical appliances (e.g. televisions). This is classified as permissible in the corresponding REACH and ROHS EU Directives from 2006 and 2011.
'The relevant relay is installed in a fixed housing inside the battery charger, which itself is enclosed in a fixed housing. This enables Volkswagen to ensure that no cadmium can be released into the environment and that no consumer or service technician can come into contact with it.
'A recall order by the KBA is currently being clarified. Furthermore, there is currently no information regarding any potential recall of these vehicles in the UK.'
Comments
Author

Dan Powell
Latest