Volkswagen Passat Alltrack (2015 – 2020) Review
Volkswagen Passat Alltrack (2015 – 2020) At A Glance
The Volkswagen Passat Alltrack competes in the small but fiercely competitive 4x4 estate market. Based on the standard Passat estate, the Alltrack boasts extra ground clearance, four-wheel drive and some protective body armour to enable it to go places the standard Passat models cannot reach. Rivals include the Audi A4 Allroad and Volvo V60 Cross Country. Few will mourn its passing, but many are missing out on a highly accomplished estate car.
The Volkswagen Passat Alltrack is one of the best estate cars you didn't buy. Built to rival the likes of the Audi A4 Allroad, Volvo V60 Cross Country and Subaru Outback, the Passat Alltrack offers the practicality of an estate car, the ruggedness of an SUV, and the driving characteristics of a family SUV.
Sounds like the perfect recipe, doesn't it? So it's bewildering to think that so few people bought a Volkswagen Passat Alltrack in the UK. Notice the use of the past tense; as of summer 2020, the Passat Alltrack has been removed from the UK range. Last chance to buy, etc.
What did it do wrong? Nothing, really. The Passat Alltrack is another victim of the buying public's fascination with crossovers and SUVs. The jacked-up premium estate car market has decreased in size to such an extent that Volkswagen has pulled the plug on the unpopular off-road wagon.
Let's look at the positives. The Alltrack is based on one of the most practical family estate cars you can buy, with an image and level of quality closer to the premium players than the volume manufacturers. Don't think of the Passat as an expensive rival to the Ford Mondeo and Skoda Octavia, consider it to be an affordable competitor to the Audi A4 and Volvo V60.
To create the Alltrack, Volkswagen has taken the best bits of the standard Passat estate, then added some bits to ready it for the great outdoors. Increased ground clearance, raised by 27.5mm, is the most noticeable change.
The Alltrack also boasts off-road suspension, unique front and rear bumpers, underbody protection, wheel arch protection, 18-inch alloy wheels and 'Summit' cloth upholstery. It also comes with some of the best bits from the Passat options catalogue.
The boot is huge – large enough to carry whatever paraphernalia is associated with your weekend activities. Whatever you can't fit in the boot can be added to the optional roof bars. An Alltrack looks a little naked without a surfboard, kayak or mountain bike on the roof.
The cabin is a class act, offering the kind of quality you'd associate with a car wearing a premium badge. Although Volkswagen positions the Alltrack as a five-seater, it works best as a spacious four-seater with the fifth seat reserved for occasional use.
Predictably, the Passat Alltrack majors on comfort. The raised ride height helps to cushion you from any imperfections in the road, regardless of whether you're travelling on asphalt or something rougher. For rutted tracks, grassy hills and green lanes, the Passat Alltrack is the ideal off-road estate car.
Which begs the question: why did so few people buy one? Partly because it was too expensive when new – £40,000 is enough to secure a seriously impressive family SUV. It's also because so many people have migrated to SUVs and crossovers.
We liked it as a new car, but it's even more desirable on the used car market. Prices start from less than £15,000, which makes the Passat Alltrack one of the second-hand bargains of 2020. 
What do owners think of the Volkswagen Passat Alltrack (2015 – 2020)? Check out our
Owners' Reviews
from people who live with the car day in, day out.
Reviews for Volkswagen Passat Alltrack (2015 – 2020)'s top 3 rivals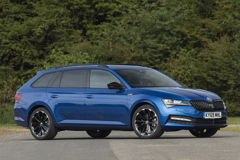 Skoda Superb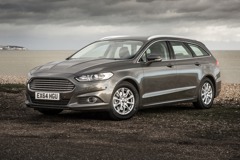 Ford Mondeo Estate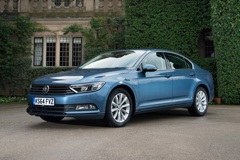 Volkswagen Passat
Ask Honest John
I can't tow with my Passat Alltrack as it sits too high - what's the solution?
"I have just taken delivery of Volkswagen Passat Alltrack. I have asked a towbar company to assist me in fitting a tow bar but they say because the Alltrack bumper sits quite high due to road clearance (extra ride height) the tow bar sits high. So when you hitch the caravan, it doesn't sit level and rides up towards the towbar. What can I do?"
Not an issue that has ever come up before. Obviously Alltracks are used to tow caravans all over Europe. I don't understand why you have not opted for the factory fit or dealer fit EC Type Approved towbar and have instead gone to someone else who is offering you a towbar installation for a Passat Estate rather than for a Passat Alltrack.
Buying a petrol Golf Alltrack - Should I import one?
"Volkswagen only offer diesel-engined versions of its Golf Alltrack model in the UK in spite of making petrol versions for other markets. Recently I found on YouTube a road test from Australia of a right-hand-drive Golf Alltrack 1.8 petrol. Since that right-hand-drive model was presumably made in Europe then, surely, it should be possible to order one for delivery to the UK ? (The cost of shipping one back from Australia would, I guess, be prohibitive!) "
Depends if it's EU Type Approved. But Volkswagen now has a very strong interest in providing more petrol models and is already doing that with its van range so I suspect that petrol Alltracks are on the way. I was very impressed with the diesel Golf Alltrack with DSG. Best DSG I've ever driven and I'm no fan of DSGs: http://www.honestjohn.co.uk/road-tests/volkswagen/volkswagen-golf-alltrack-2015//
More Questions
What does a Volkswagen Passat Alltrack (2015 – 2020) cost?