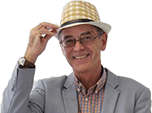 Gallery: Mercedes-Benz AMG Vision Gran Turismo
Mercedes-Benz had created a new concept car - the AMG Vision Gran Turismo. The car is available virtually in Gran Turismo 6 due out in December on the Playstation3, but Mercedes-Benz has actually built a full size version. The car will be on display at the Los Angeles motor show taking place this week.

1


The concept has some classic Mercedes-Benz design features like a big gaping grille reminiscent of the 1950s 300 SL racing car. There's the classic long bonnet, a swooping rear and of course classic gull wing doors.
Comments