Geneva Motor Show 2016: Volkswagen shows China-only Phideon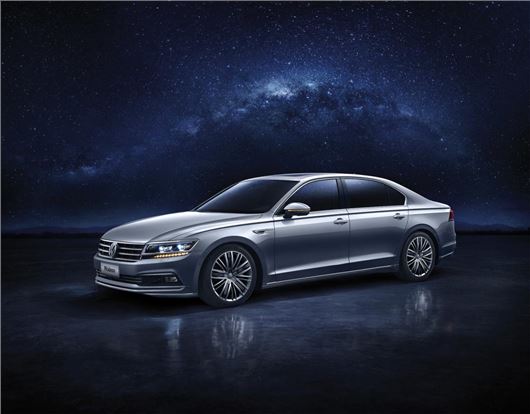 Published 01 March 2016
Volkswagen has taken the wraps of the five-metre Phideon saloon at the Geneva Motor Show - a model that will be sold in China only.
Athough this version - built in conjunction with the firm's Chinese partner SAIC - won't be sold in Europe, Volkswagen says "With its charismatic front end, the PHIDEON paves the way for the future design of Volkswagen's top-of-the-range saloons."
You may remember that at the height of the Volkswagen Emissions Scandal, the firm said that the replacement for the Phaeton would be electric-only, as it sought to unwind the damage created by emissions-fixing. That means a new Phaeton is some time off and it remains unclear when it will be announced or even go on sale.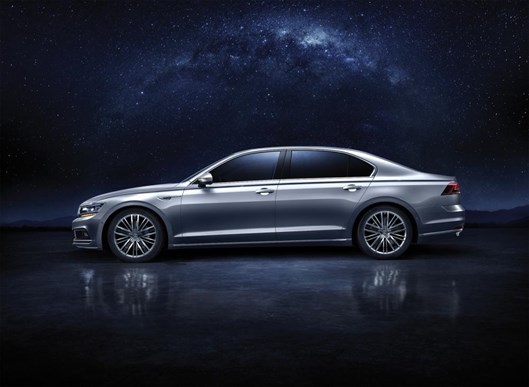 The Phaeton had been on sale since 2003 and, depsite several facelifts, was really starting to show its age by the time it was quietly withdrawn from sale last year.
The Phideon saloon will be offered with high-efficiency TSI engines (turbocharged petrol engines) and a plug-in hybrid drive is. In Geneva, Volkswagen displayed the the flagship model in the series: the four-wheel drive Phideon 3.0 TSI 4MOTION with 300 PS.
It will be the first Volkswagen to use a camera-based night vision system.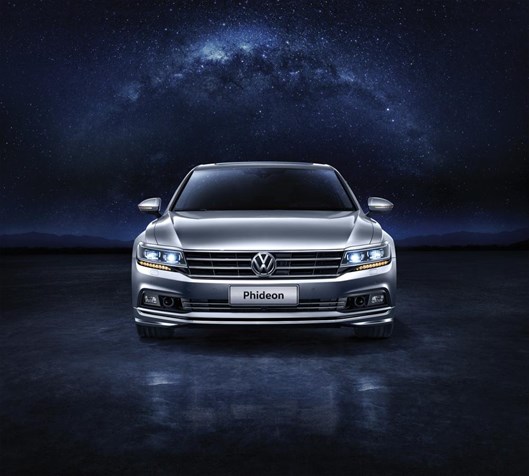 Follow the Geneva Motor Show LIVE with our interactive coverage
Comments
Author

Dan Harrison
Latest