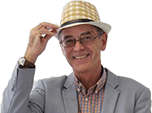 Honest John's Motoring Agony Column 13-10-2018 Part 2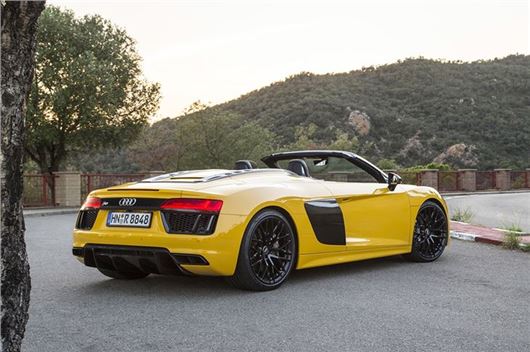 Published 12 October 2018
Click back to Honest John's Motoring Agonies 13-10-2018 Part 1
Along came a spyder
I am looking for a new convertible supercar to use to drive down to my house in the South of France and to do some track work now and then. I don't mind about the brand and I am open to budget, what are my options?
LP, via email
In no particular order: Ferrari 588 Spyder, McClaren 570S spyder, McClaren 720 spyder, Audi R8 610 Spyder, Lamborghini Huayra spyder, Porsche 911 Turbo cabrio. (LP wrote back: Thank you for your suggestions, I have test driven some of these today, and have now placed an order for the Audi R8 610 Spyder.)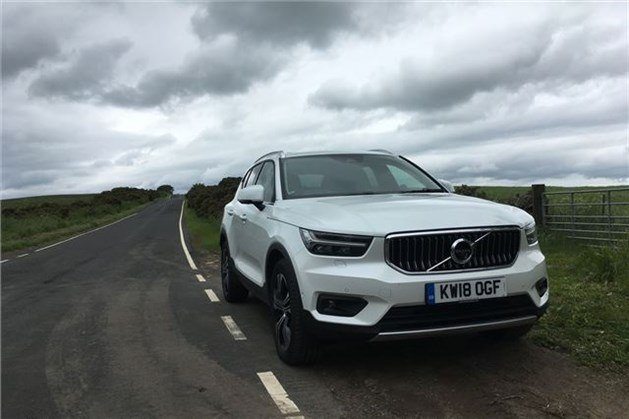 Time for T5
We will be replacing my wife's 2013 BMW X3 2.0d SE early next year with something similar, but petrol. The obvious choice is the new X3, but we wondered about other similar cars, e.g. Volvo XC60 and Jaguar F-Pace? As reliability and safety are very important do you have any views on these cars? If we go for the X3, as this comes with runflat tyres, would the M Sport (which has 19" wheels and M Sport suspension) be a bad choice with a choppy ride? If so, would the SE or X-line be better and should we go for runflat tyres or all season tyres?

DT, via email
For a 2.0 litre petrol X3, better 17-inch or 18-inch tyres with some rubber between the rims and the road. Better ride quality and less chance of pothole damage. Most Jaguar F-Pace buyers seem to be choosing smaller wheels with deeper profile tyres (unless they are the types that like to show off). I don't know of any all-season runflat tyres. You could consider an XC40 T5 instead. I was very pleasantly surprised: /road-tests/volvo/volvo-xc40-t5-2018-road-test/ (Test of basic XC40 T2 Momentum coming soon.)
Airblagged
I have a 2007 MINI Cooper.  I have just had it serviced: new tyres, etc. at MINI Blackpool, cost £878. No complaints with that as the bill was explained. However, my airbag warning light has now come on and it will cost £569.24 fitted. It is the program control unit, which costs £409. £33 labour and £41.25 to remove the old unit. My mum quotes 'Honest John' for everything and suggested I email you asking if this is a fair price or can it be done a lot cheaper? I do want things done properly as I intend to keep the mini for a long time.

VH, via email
Often the fault with MINI airbags is that the connector simply drops off the occupancy sensor under the passenger seat. I'd check that before coughing up the £569.24.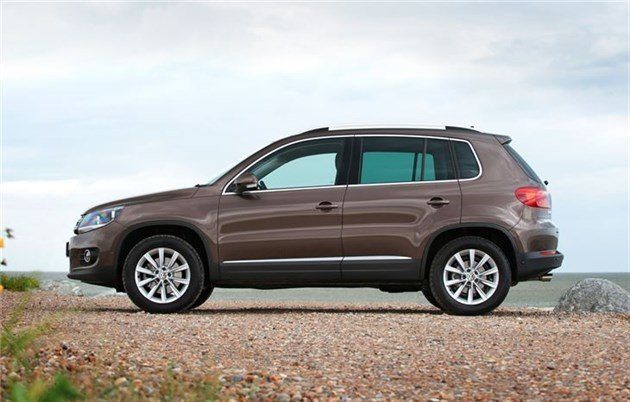 Super charging 
As a regular reader of your column I have recently changed the front tyres on my 2015 VW Tiguan 2.00 TDI EU6 from Bridgestone Dueler H/P to Michelin Cross Climate. An expensive tyre but the reduction in road noise is remarkable and greatly appreciated. The Tiguan does 8,000 to 9,000 miles pa and as far as possible is used for long journeys, a petrol Ford Ka is used around town and for journeys of up to 30 miles. If I follow your advice and use Super Diesel in the Tiguan the extra cost will be about £115pa; assuming I keep the vehicle for another 4 years can you convince me that this is worthwhile?
DC, via email
The higher Cetane of the super give more torque at low RPM so you can change up earlier and save fuel. The lubricants and detergents help keep the fuel system clean, potentially saving you a lot more in repairs than the £115 a year extra cost of the fuel.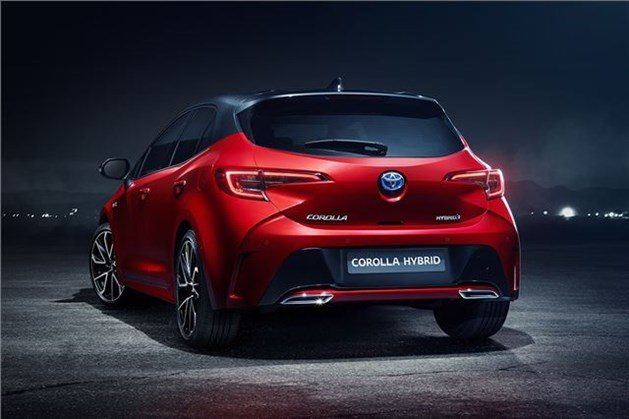 The Auris come and go
I am thinking about buying a Toyota Auris. I am retired and try to avoid rush hour traffic. Is it worth buying a hybrid, or should I stick to a purely petrol engine? Or would you recommend any similar cars?
JK, via email
New Corolla and Corolla hybrid coming in a couple of months: /carbycar/toyota/auris-2019/ (Toyota has returned to using the name Corolla instead of Auris.)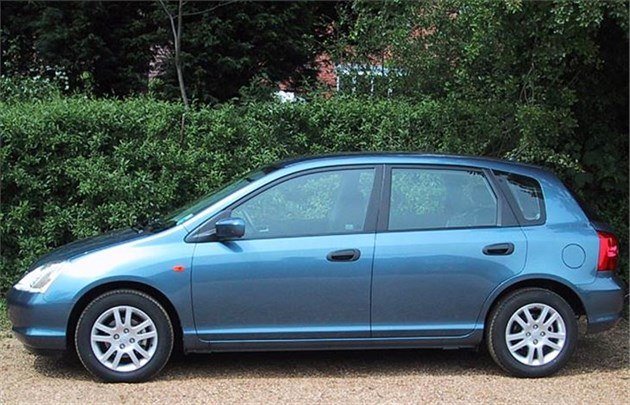 Ominous rumble
I would like some advice regarding my 2004 Honda Civic VTEC Executive. It has 115,000 miles, has been annually serviced by a local franchised Honda Dealer and is in very good condition for its age. However, on its last service I was advised that I have a grumble in the engine. I only notice it when I put it in First Gear to start and I notice a grumbling sound. Although the car is petrol it sounds a bit like a diesel but as soon as I change gear into second I do not notice it. The car drives very well and I use the motorway a lot and have never noticed the noise other than the usual road noise in the higher gears. The dealer is saying the repair cost would be around £700 and although this is a lot of money I would be prepared to pay it to keep the car running well, but my fear is that more problems could arise at a cost in the future. Could you advise on this issue and how many miles I could expect to drive on this engine before I would expect more problems? I enjoy driving the car and find it reasonably comfortable but am I being silly paying out on a car like this to keep it on the road?
AM, via email
Since I don't know what the "grumble" is I don't know. Possible timing belt, tensioners, waterpump? If that's what it is then they are a fairly routine replacement. Whether to spend £700 depends on a lot of other things. How long is the MoT. What is the state of the tyres and brakes. If you let it go, what could you afford to pay for a replacement? While the 1.6iVTEC is beautifully made and can go on and on, the car is 14 years old and that is twice the car's design life.
Doggy wagon
I have a friend who is blind and has the biggest Golden Retriever German Shepherd cross I have ever seen. He is getting funded through Motability for his partner to drive a car. Can you suggest a few? I have C3 Picasso and that's carried Sam, his dog, numerous times. I drop the back seats flat and put carpet in for him. I have suggested a Berlingo estate as its more roomy. It wants to be petrol and auto. I have said torque converter gearbox only. Can you add your extensive model knowledge to the problem. What are the engine options now? There are lots of new configurations available, it seems. I've seen you mention Puretech?
TW, Nelson, Lancs
A new Berlingo and equivalent Peugeot Rifter and Vauxhall Combo Life have arrived but will not be available as petrol EAT8 torque converter automatics until next year. The 1.5 diesel automatic should be available. See: /road-tests/peugeot/peugeot-rifter-2018-road-test/ Or they could get a Peugeot 2008 1.2 Puretech 110 EAT6 automatic (/road-tests/peugeot/peugeot-2008-puretech-110-eat6-2016-road-test/). Alternatively, a Honda Jazz has a flat floor with the back seats down and the rear sill is 600mm from the ground. With the rear seat squabs folded up the dog could travel in the centre of the car that has lower access. And the Jazz can be had with a CVT-7 automatic transmission.
Not automatically 
I am a fully compos mentis and reasonably fit 85 year-old hoping to live for at least another 10 years, when my funeral plan will be fully paid up. I currently own a 2004 Ford Fiesta Ghia automatic with 54,000 miles on the clock. I would like to exchange it for a newer low cost economical motor with a reasonable performance and wondered what you would advise? Cars that I am considering are the VW Up. and the Toyota Aygo but am open to suggestions. My budget is about £5,500.
IG, via email
Automatic versions of the Up and the Aygo are saddled with unsatisfactory automated manual transmissions that become troublesome. Better to think along the lines of a KIA Picanto or Hyundai i10 1.25 litre with reliable 4-speed torque converter automatic transmissions.
Burning the midnight oil 
Our son in the army purchased a 2010 Audi A5 1.8 petrol with 55,000 miles from an independent car dealer and part-ex'd a 3-Series BMW for which £500 was allowed off the purchase price of £8,995. The car turned out to use oil at a horrendous rate of perhaps 30 miles per pint. He put in 4 litres in 300 miles. (When he first got home he thought the dealer had left the oil level low, but subsequent journeys of 45 miles from home to army camp showed visible drop on the dashboard dipstick each time.) Since our previous email to you we have obtained absolute evidence that this car had the fault in May/June 2018 just before Liam purchased it on 15th June. The previous owner had gone to Audi because of the excess oil consumption (by the time Liam had it, it was doing 30 miles per pint). (Also, the car had done 400 miles since this oil check at Portsmouth and when Liam purchased it – so one presumes the previous owner had started the "test" and seen the oil light and sold the car quickly. Liam purchased the car at 54,326.) Is there anything we can do now? We have sent it to the finance house including their CEO and nobody is interested. In fact they said "you have to wait for the DEKRA report". We have replied that the report is redundant since the car was sold with the fault. The bizarre situation now is that Liam is required to continue finance payments even though the car was returned (within the so-called 30 day protection) to the dealer a month ago and now he has no car, nor money, nor transport. Should he sue BOTH the dealer and the finance house?
JG, via email
In that case you can prove that the dealer was guilty of a 'misleading omission' under the 2008 CPRs (it's quite a long way down in the link I sent you). "The Consumer Protection from Unfair Trading Regulations May 2008 (CPRs) incorporate The Sale and Supply of Goods to Consumers Regulations 2002 and contain a general prohibition against unfair commercial practices and, in particular prohibitions against misleading actions, misleading omissions and aggressive commercial practices. The Regulations are enforceable through the civil and criminal courts. The CPRs create an offence of misleading omissions, which would not previously have been an offence if the consumer had not asked the right questions. So if a salesman knows a car has, for example, been badly damaged and repaired and does not tell the customer, he could later be held liable if the customer subsequently discovered that the car had been damaged and repaired." Point out to both the finance house and to the supplying dealer that the car was supplied with a known fault that the dealer hid from your son by 'misleading omission' and if the dealer and finance house do not immediately refund his deposit and cancel the debt the dealer could face criminal as well as civil proceedings.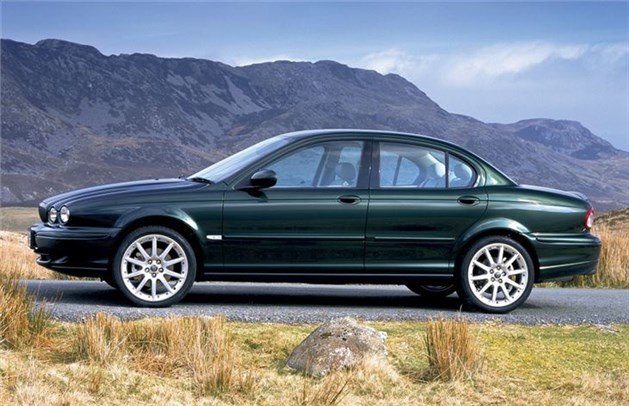 Sootable case for treatment
I have a 2007 Jaguar X-Type 2.2D, with 79,000 miles. During its life I have had to replace the EGR valve twice. In each case the Glow Plug warning light flashed and the engine ran at reduced power. Recently, after starting from cold, the engine would hesitate when the accelerator was pressed. After a few miles, the engine began to run normally but the Engine Warning Light came on. I then completed a 140-mile journey with the warning light still on but with the engine running normally and with full power available. My local Jaguar dealer said that the EGR valve was at fault, but I am not convinced. Is it possible that a faulty EGR valve can now cause completely different symptoms from the first two times? The car continues to run fine with full power and the warning light still illuminated.
GW, Hampshire
Normally a fault with the EGR is indicated by the GlowPlug light flashing which is pretty much universally how they are wired. What are you running it on? Might be that a dose of diesel fuel cleaning additive followed by a diet of superdiesel will clean it up and extinguish the light. I'm hoping it doesn't have a DPF. The equivalent Mondeos never did, but the X-Type outlived them by a couple of years and they started to acquire DPFs.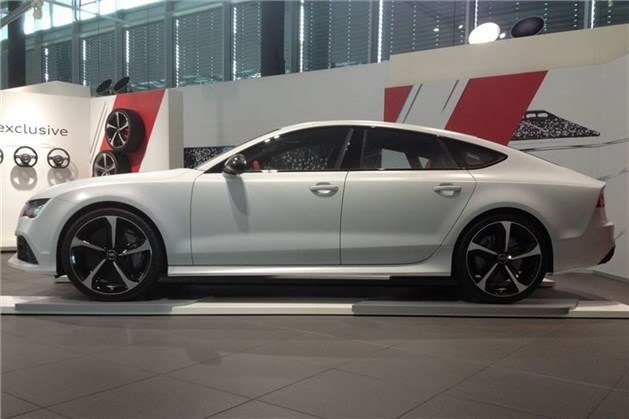 Under a claud
My current car is an Audi S7, built by the 'prestige' division of a major manufacturer, bought at 4 months old as an ex 'management' car and owned for the past five years. The mileage has just passed 35,000, so not hammered. This car, with all its features, listed at close to £75,000 new. It is the finest drive I have ever owned, and also the least reliable by some way (and that includes some serious 'bangers in my distant past). The car has been off the road for repair for several months in total, over the time I have had it. Failures include a suspension arm (under warranty), complete suspension failure rendering the car undrivable, and engine failure (failed at 70mph on a busy road). The suspension failure, some 15 months ago, cost me almost £2,000, including being charged £1,200 for a replacement air compressor (available on Ebay for £250). I approached Customer Services by email, as they required. They failed to get back to me within the timespan stated (2 working days), or indeed at all. Several phone calls ensued, all bar the last one initiated by myself and during which I was lied to: not the behaviour I would expect, and without satisfactory conclusion. I then wrote to the Head of Audi's UK operation. I was contacted by a customer services type "reporting to the executive". The unsatisfactory outcome was an offer of a voucher for £400, which it was suggested I use to buy 'promotional material'. The most recent, and by far more serious (in June this year) had my car trucked to my local dealer and off the road for 5 weeks. I had to authorise £650 in labour charges 'for investigation', and was presented with a final bill of nearly £8,000 to rectify a double turbocharger failure. I am retired, and ill-equipped to cope with unexpected costs of that magnitude. I was informed at the dealership that turbocharger failure is a known feature in my particular model, but apparently unacknowledged by the manufacturer. The dealership told me they had approached the manufacturer for a gesture towards the cost of repair. They apparently got one - more akin to a 'soldier's farewell' than anything to soften the blow. Out of courtesy, I wrote again to the 'executive' customer services department to lay out my complaint, and requested a response. In due course I received a phone call from someone introducing himself as 'Mikey' from the executive office. He asked what I was hoping for. I said a "substantial contribution towards the repair cost." "We don't do that," was the reply. Cutting through the PR waffle, essentially the car is out of warranty so they are not interested, despite clearly building their cars using not-fit-for-purpose components. There are only a couple of hundred of my model on the UK roads. It would be interesting to find out how many have enjoyed similar failures to mine. The parent company of the maker of my car has so much bad publicity in the last two or three years, I find it astonishing that they persevere with such a derisory and cavalier attitude to Customer Relations and risk even more. I did seek legal advice, but was told that the cost to me would likely exceed any outcome. What would you advise as the best way to call attention to the attitude of a manufacturer of 'prestige' cars, but who only offer the industry minimum warranty and wash their hands of any responsibility once that warranty has expired?
DS, via email
Audi's brilliant PR man retired a couple of months ago.  (He was the guy who filled the Royal Mews with Audis.) For contractual reasons his estimable replacement (another top man) can't start until November.The legal advice you received was sound. Your case would have been against the supplier, not Audi itself. Another reader took the supplier of his S Class (MB Chelsea) all the way to the High Court. His case cost him £35,000 and, though he won, he only got a small part of his costs back, plus his £75,000 car, by then ruined from having stood outside for 2 years as the case took its course. You have theoretical protection from Sale of Goods Acts and Case Law. But in the case of the big boys it's like taking on Vladimir Putin. They have ways of making sure you don't win: /faq/consumer-rights/ All recorded here: /carbycar/audi/s7-sportback-2012/
"Take these chains from my car…"
I've been doing a bit of research into the chains in VW EA211 engines lately. I have a 2010 Golf 1.4TSI - the turbo only 122 version. When buying the car I'd been reassured that the timing chain issue mostly affected the Twincharger models and that my turbo only should be fine. This has proved incorrect. My car has 56k miles and every now and then - once a month maybe - when starting the car from cold I could hear the chain had a bit of a rattle for the first 3 - 5 seconds. One independent garage told me that this was normal and it was because all the oil had drained into the sump and needed time to re-circulate. However, last week I decided to ask the question at my local VW dealer as my warranty was due to expire (I bought the car used from VW a year ago). Long story short - My car needed the chain assembly replacing at a cost of £1,653.32. Lucky for me VW UK have paid for 100% of the parts and something like 70% of the labour. VW warranty department have picked up the rest of the bill so I'm having to pay nothing. This is a common issue on these engines and there is no 'guide' to when they start to fail. It could fail in 10 miles, 5,000 miles or 100,000 miles time. It's literally just a case of waiting for it to start rattling. There is also no way of checking them. It's either starting to rattle or it isn't. To get to the chain is a huge job: something like a 7+ hours job, hence the high cost of repair. There is a revised repair kit out for these engines now from VW, where they replace the chain, tensioner and all the runners with different parts so hopefully once repaired this issue should never happen again. Despite the large number of complaints Kummerkasten-Volkswagen talks about individual cases, in different versions of this engine. Problems with the timing chain of the VW 1.4 TSI petrol engine: Volkswagen's 1.4-liter petrol engine is prone to ausleiernden timing chains - may cause serious engine damage. Auto Bild are currently 61 reported losses in Touran, Golf and Tiguan 1.4 TSI. Auto Bild (issue 10/2012, from 9 March in the trade. More and more chains of control in certain VW engines make far too early limp. According to information from), it comes with some VW engines to more problems with worn timing chain. Affected is the 1.4-liter TSI engine. Auto Bild are 61 before damage is similar to reports in Touran, Golf and Tiguan. The outages affect timing chain, chain tensioner and cam plate. This results in costly engine damage. The evaluation of the Auto Bild grief box showed that most defects in the VW Touran compact MPV built between 2006 and 2007 occurred (1.4 TSI with 140 hp, engine code BMY) - typically at km stalls 40000-70000. The damage often announce themselves by rattling after a cold start or a lit check engine light. For certain VW engines there are increased problems with worn timing chain. Normally, the timing chain to keep the car's lifetime. This was confirmed by VW at the request of Auto Bild. The chain was "interpreted the life of the engine" on. Among the possible causes of damage to VW wants to say not. Remain speculation only: Engine expert Fritz Indra, of the University of Vienna. "First, would I be thinking of material problems of a supplier can be ruled out that, for example, engine vibrations at certain speeds, questioned what the timing chain in the long term overload This would also explain why. The damage in some models frequently occur. " Despite the large number of complaints Kummerkasten-Volkswagen talks about individual cases, in different versions of this engine. 
DV, via email
I have been mentioning for years that the reason for it is that VAG cut the price it was prepared to pay to its timing chain supplier. So in order to continue producing the chains profitably the chain supplier extended the life of his link stamping tools. Links stamped out towards the end of the life of these worn tools could have barely perceptible burrs in them. But, over time, in an engine, the burs could lead to increased wear of the chain. Absolutely no way of knowing when in the life of the link stamping tools the chain in any VW engine was made and that is why it is a complete lottery. VW switched from chains to belts in EA211 engines between 2012 and 2016 according to model.
Click back to Honest John's Motoring Agonies 13-10-2018 Part 1
Comments
Author

Honest John
Latest