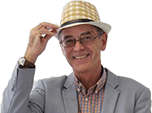 Top 10: Lowest Insurance Group City Cars
Looking for a new car that won't cost a lot to insure? You won't find anything that'll reduce your annual insurance premium more than a city car such as the Hyundai i10 or Volkswagen Up - with many models in insurance groups 1, 2 and 3.
Most of the latest city cars are surprisingly good outside of town and are packed with technology, meaning you no longer need to compromise for low running costs.