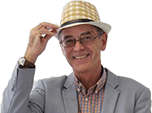 MG 3 (2013–)
Last updated 8 June 2018
Low list price. Generous kit and performance for the money. Tidy handling. Roomy interior. Extensive personalisation options.
Petrol-only. Interior quality average. Slightly clonky suspension. No longer assembled in UK.
Updated 8 June 2018
Report of timing chain of 2015 MG3 slipping a tooth at 20,000 miles after three non-MG franchise services. MG voided the warranty yet still made a 50% contribution to the repair.
Introduction
MG Motor UK's post-2008 relaunch has been a slow burner - with the TF roadster selling in dribs and drabs between 2008 and 2011, and the MG6 so far continuing in the same vein. And with the arrival of the '3, MG is looking for genuine growth, as well as an increase in visibility. The good news is that the UK-designed MG3 has plenty of showroom appeal, thanks to a sensible spead of models spanning £8399 to £9999, which are available in a myriad of appealing colours and external graphics options.
It's a completely new car from the ground-up, so any lingering doubts in the wider buying public about MG's engine longevity should hopefully also be dispelled. Beyond that, the MG3 has an exceptionally low insurance grouping (it's classified as 4E, placing it alongside far less powerful rivals), and has a useful amount of kit, such as Bluetooth, USB connectivity and DAB radio, even in the entry-level model. It's a recipe that MG hopes will see younger customers make a return to their local MG dealer.
The MG3 has actually been on sale in China - and other overseas markets - since 2011. It's a roomy hatchback, boasting a long wheelbase, and wheel-at-each corner stance, that's slightly longer than the class norm. For the UK, there's only one version powered by a new 1.5-litre chain-cam engine, which develops a healthy (for the money) 106PS and 137Nm. Consider that most price rivals develop between 70-85PS, and you can see why MG is confident about its chances.
When cost comes into the equation, and the MG3 is viewed as an overall package aimed at real people with more modest budgets, it's near compelling. Because at this price point, the combination of generous kit and 106PS engine, it's difficult to find any rivals to put it up against. For younger buyers, the cheap insurance is also a big attraction, bringing a warm-hatch to within their reach.
There are questions over long-term residuals, and this will play out in the coming months. As for reliability and servicing, MG Motor UK's dealer network is patchy, with around 30 outlets for the entire UK. But it is aiming to have around 100 dealers on board by the end of 2015, as well as a network of service agents with an as-yet unnamed national chain. But overall, the MG3 is a likeable addition to the market that's quick, stylish and cheap - it's not perfect, but at the price, you can more than forgive its faults.
Owners' reviews
Good value for money and almost entirely British