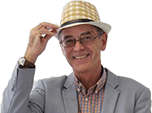 Company car tax: 10 best diesel hot hatches for BIK
A diesel hot hatch can offer the best of all worlds: space for all the family, and their luggage, strong performance, and great fuel economy as well as low BIK tax payments.
1


Volvo V40 D4 R-Design

P11D £25690
CO2 99g/km
BIK tax band (2015/16) 17%
Annual BIK tax (20%/40%) £873/£1747

It's hard to beat Volvo's 190PS in power per gramme of CO2 emitted. The V40 might not be quite as practical and roomy as a Focus or a Golf, but it's stylish, quick and fuel-efficient. A great hot hatch company car choice.
Comments