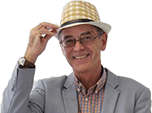 Review: Volkswagen Cargo Up (2012)
Small one seater van version of Up, sacrifices a seat for load capacity. One of the smallest light vans available
Not definite for production, but very likely it will be approved.
Volkswagen Cargo Up (2012): At A Glance
Cargo Up! van version of the baby Volkswagen which has the rear seats and front passenger seat removed to create a flat-floored 1,400-litre load capacity and a payload of 426kg.
Bulkhead behind the driver with a Plexiglas top half while the rear and side windows are body-coloured, so businesses can easily brand the van. It also gets a raised ride height and underbody protection.
Very highly likely to see production and could become a cheap, trendy fun city car. More in the Geneva Show Video.