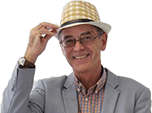 Volkswagen Caddy (2004–2010)
Last updated 5 April 2018
Decent quality small van, very manoeuvrable, economical and well built.
Older 1.9 TDI engine is noisy.
Updated 12 June 2013
Australian VW DSG Recall
and Australian VW DSG You Tube Video Due to electrolysis, the DSG 7-speed transmissions are susceptible to conductive deposits forming in the gearbox control units, possibly causing the gearbox...
Introduction