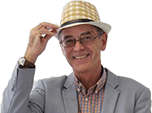 Mercedes-Benz CL-Class (2000–2007)
Last updated 5 June 2019
Beautiful, elegant coupe.
Depreciates rapidly. Check for rust. Lots of problem areas including the braking and can be an electronic nightmare.
Updated 5 June 2019
Report of 55,000 mile year 2000 Mercedes Benz 600CL V12 currently off the road due to problems with the braking system and electronics. (As with W220 S Class, electrical circuits are not protected. So...
Introduction