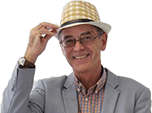 Mercedes-Benz CL-Class (2000–2007)
Last updated 25 August 2016
Beautiful, elegant coupe.
Depreciates rapidly. Check for rust.
Updated 20 March 2015
Mercedes Benz CL Class shown to be 4th least reliable European car more than 3 years old and out of manufacturer warranty
in data survey of Warranty Direct policy warranty claims. (Excludes KIAs, Hyundais, Toyotas and others with 7, 5 and 4 year warranties.) Most common faultds were axles and suspension.
Introduction