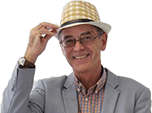 Review: Mercedes-Benz CL-Class (2000 – 2007)
Rating:
Beautiful, elegant coupe.
Depreciates rapidly. Check for rust. Lots of problem areas including the braking and can be an electronic nightmare.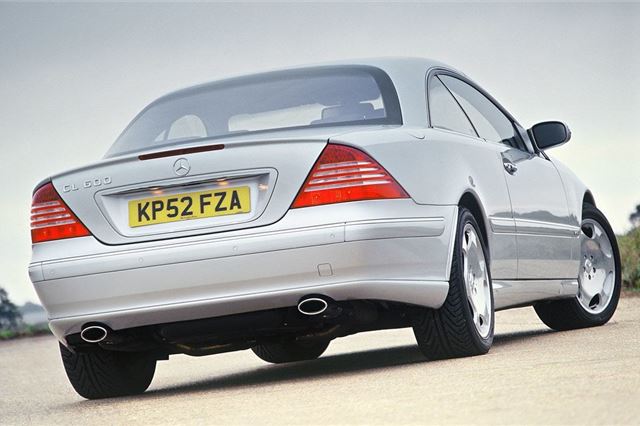 Mercedes-Benz CL-Class (2000 – 2007): At A Glance
What's the Mercedes-Benz CL-Class (2000 – 2007) like to drive?
I'm not going to pretend that Mercedes new presidential limousine is faster than a speeding bullet. (I suggest the armour plated version if this is a worry). But I can tell you from personal experience it will see off any other large saloon car full of bad guys.  There I was being driven by the esteemed motoring correspondent of The Daily Star when we became aware of a big, mafia black motor in our rear view mirror.

Lose em, I suggested, and nudged the gear lever over to the left a couple of times to select second. Starman floored it, there was a thump from the transmission and, before you could say three hundred and sixty eight kilowatts equals five hundred pferdestarke, the chase car had disappeared in our wake and our speedo needle was touching 260kmh.

In fact, thats all an S Class speedo will show, because the cars are electronically limited to an official 250kmh. Unlimited, this 2,135kg 500PS car with 800Nm torque would be capable of at least 290kmh. It drags itself from 0-100kmh in just 4.8 seconds. Yet it has a back seat big enough to hold a party, complete with its own TV screen.

Star-man's ball behind the wheel of the S600 ended in the mountains where I took over and got the job of checking out its handling. The word incredible springs to mind. Possibly even better than the smaller, lighter E500, which I reckoned set new standards earlier this year. And thats thanks to a new active suspension system, fitted only to the S600, which lifts it out of the league of mere mortal saloons and into supercar territory. You find yourself turning into bends at 180kmh with complete confidence. Theres no slop or wallow. You feel in total control, which you never quite did in the previous S Class Mercs.

But I have to say, this was all in the dry. It didnt rain until the next day when we got to try an S500 4-Matic, four-wheel-drive. (V8s and V6s only and, sadly, it cant be made with right-hand-drive). At first I couldnt believe the rock-hard ride. Then I realised that someone had set the AirMATIC suspension to solid. Reasoning that in the wet soft is best, thats what I switched it to and the ride quality instantly transformed to magic-carpet.

The engine and transmission were equally limo-like, and almost inaudible until we reached the Black Forest when I got the hammer down. Despite just 306PS, this V8 really snarls when you give it some welly. And, though well below the performance level of the S600, the S500 4-Matic is still a seriously quick car. Especially on long, wet mountain road corners.

I won't say it sticks like glue. That would be exaggerating. But it does turn in, get the power down and grip through the bends so sure-footedly, you find yourself pushing it and the car to limits youd never have dared approach in most other cars this side of an EVO VII.

And that's the point to be made about the S500 4-Matic. Its the safest, quickest real-world luxury car you can get your hands on. Sure it would be beaten for dead on any race circuit, except, perhaps, a wet Nurburgring. But Id have rather been in it than in anything else on that Black Forest drive. All too soon we arrived at the lunch stop and a chance to briefly sample the new 500PS CL600.

If you take everything I wrote about the performance of the S600, then apply it to a beautiful looking, lower, lighter coupe youll start to get the picture. This car is a lady when you want it to be, and an animal when you don't. Find a straight bit of road, tip the box to second then floor it and you get thumped hard in the back. Its actually faster than a Ferrari 456. It also handles beautifully, looks stunning, and makes you feel like a king.
What have we been asked about the Mercedes-Benz CL-Class (2000 – 2007)?
Every day we're asked hundreds of questions from car buyers and owners through Ask Honest John. Our team of experts, including the nation's favourite motoring agony uncle - Honest John himself - answer queries and conudrums ranging from what car to buy to how to care for it as an owner. If you could do with a spot of friendly advice before buying you're next car, get in touch and we'll do what we can to help.
Ask HJ
Where can I get pattern replacement wing mirrors for my Mercedes-Benz CL?
I live in the centre of Dublin and drive a 2003 CL. For the last few months there has been a spate of wing mirror robberies off Mercedes-Benz cars (six on my road alone). Mine have been stolen twice so far. Previously I have had the dealer replace them, but at EU1500 each time it's getting quite pricey. Is there a website that sells these mirrors? And is there a way of properly securing them?
Euro car parts and GSF Car Parts should be a bit cheaper. The mirrors do fold electrically. I can't think of any way of making them more secure on the street though. They'll be going to Eastern Europe.

More Questions
See also