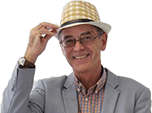 Top 10: Used family cars for £15,000
Car buyers are spoilt for choice when it comes to buying a used family car for £15,000. Indeed, the options are wide and varied, with spacious MPVs and practical SUVs all within reach. There's also a wide choice of economical powertrains available, with petrol, diesel and hybrids on offer. But which are best?
Here's our pick of the 10 best family cars for £15,000.

1


The latest model is a big improvement over its predecessor, boasting strong build quality and a fine ride and handling balance. It looks good too, although the unusual dashboard and steering wheel arrangement won't suit everyone so try before taking the plunge.
Our budget secures a 1.6-litre model in THP petrol or HDi diesel form. What's more, if you buy from a franchised dealer, you'll benefit from good warranty back-up.
Comments