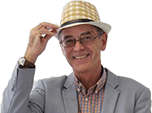 Top 10: Cars that benefit from the 2017 VED system
The VED system changed on 1 April 2017 and, for many, it makes driving more expensive. The majority of car buyers have to pay £140 a year, regardless of how eco-friendly their cars are, plus a first year rate calculated on CO2 emissions. Owners of cars with a list price of £40,000 or more will also pay an additional surcharge of £310 for five years and zero emissions vehicles still qualify for free VED.
Effectively this means almost every car bought from 2017 onwards will cost more to tax – but there are a select few vehicles that will be cheaper to run under the new rules. Perhaps alarmingly, they are all high-emission vehicles that are anything but eco-friendly. We've listed 10 cars that win under the new rules.