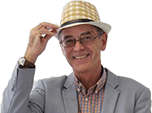 Top 10: Budget performance cars
You might think you'll need a fortune if you want to buy an exciting, high performance car, but the reality is you can get some serious pace for family hatchback money. We've checked our car information database to find out what sort of performance £20,000 – the cost of a reasonably well equipped Golf – can get you.
The gallery below is made up of the ten fastest accelerating cars you can buy for less than £20,000 – and there are some exciting machines on offer thanks to a trio of recent new hot hatches hitting the market. 

1


Renaultsport Clio 200 – 0-62mph: 6.7 seconds - £18,995
The latest generation Renaultsport Clio has lost some of the hard edge of its predecessor and it's only offered with a dual-clutch gearbox rather than a standard manual. That doesn't stop it offering excellent performance for the money though
Rather than a naturally aspirated 2.0-litre, as with the old model, the new car gets a 1.6-litre turbocharged engine mounted in a five-door only body. The last generation Renaultsport Clio was cheaper, but it wasn't quite as quick to 62mph.
Comments