Our Cars: Audi A6 3.0 TDI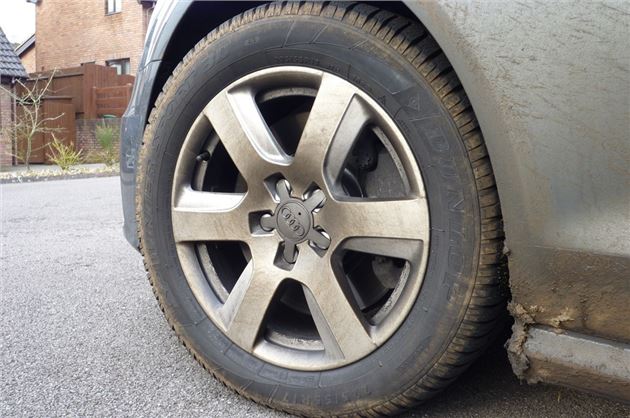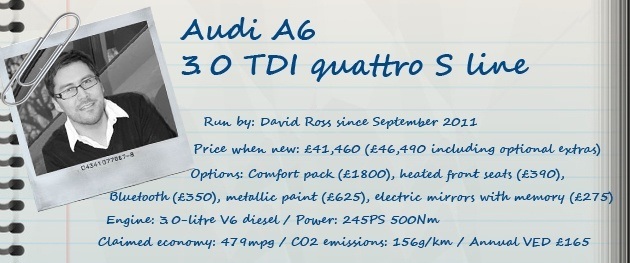 16 December 2011: The A6 gets ready for winter
The Details
| | |
| --- | --- |
| Current mileage | 6840 |
| Claimed economy | 47.9mpg |
| Actual economy | 41.3mpg |
Remember last winter? My lasting memory is trying (and failing) to get along a country lane near where I live which hadn't been gritted. It was in a SEAT Leon - a front wheel drive car which was fitted with normal tyres. My progress that day is probably best described as 'leisurely' with some occasional trips to the grass verge.
So I'm determined to be full prepared for another cold winter with the likelihood of the white stuff. Last week I gave the A6 a little pre-winter check. I topped up the washer fluid, which was actually running low anyway. It's not that easy to do as the reservoir is at the top of the engine bay and so the bonnet gets in the way. I'm not organised enough to have a funnel, so inevitably there's a bit of a spillage.
I've also put some de-icer and an ice scraper in the car and made sure I've got a spare coat in the back in case I do get stranded somewhere. There's even an emergency Kit Kat in the glovebox. But the big thing that I hope will make a difference is winter tyres.
I actually ordered mine a few months ago but hadn't got round to organising the fitting. The experts say you should put them on around November, but basically it's as soon as temperatures are regularly dropping below 7C as that's when they're effective. Off came the 20-inch wheels I love so much with their Pirelli P-Zero tyres to be replaced by 17-inch wheels fitted with Dunlop SP Winter Sport 3D tyres.
This was all done by the local Audi dealer. And if you're thinking that it might be cheaper going somewhere like Kwik-Fit think again. I shopped around and found the main dealer was the best option. I'm not alone either. We've had lots of positive feedback about Audi dealers and what good value they are when it comes to winter tyres.
You can either have winter tyres fitted in place of your existing tyres or alternatively you can buy a dedicated set of winter wheels and tyres. I had to swap mine for a complete set because my 20-inch whees are too big for winter tyres. The Audi dealer is also helpfully storing my wheels for me, so swapping back in the Spring will be easy.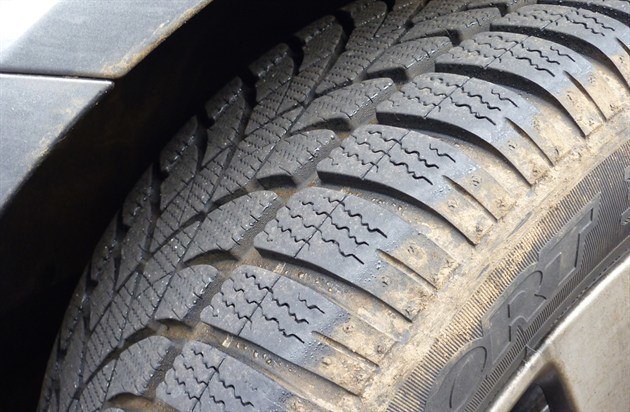 They may not look the best on our A6, not helped by the fact it's an S line so has the bodykit fitted, but they will prove invaluable should it snow. And as soon as the temperatures start dropping they'll be working. The common misconception is that winter tyres are only effective in the snow. But that's not the case. Winter tyres are also more effective in cold weather and wet conditions than standard tyres.
That's down to the thicker tread but also the actual make-up of the tyre. The problem with normal (or summer) tyres is that when it gets cold the rubber loses its flexibility. It's all to do with the compound of the tyre. Cold weather tyres have a higher ratio of natural rubber and silica in the compound which doesn't stiffen up as much as synthetic rubber in cold conditions. Therefore the tyre is more flexible and able to perform like a tyre should. Summer tyres simply go hard in the cold temperatures.
I've certainly noticed the difference after swapping. The ride of the A6 is smoother and it's better over rough roads, thanks to the extra rubber and smaller wheels. As you'd expect, in corners it's not as positive, plus there's more tyre noise on the motorway. But these are only minor inconveniences for what could be lifesavers in the snow and ice. Literally. With the quattro four-wheel drive of the A6, this Audi should be pretty unstoppable in the snow - now all I have to do is pray the weather gets worse!
« Earlier: My favourite A6 features Later: Auto Start-Stop: Good or Bad? »
Updates

The past six months with our A6 have absolutely flown by and it's proved to be a real favourite so we're sad to be saying goodbye.

The A6 doesn't come with front fog lights. Well, not the traditional type - instead it gets 'all-weather' lights which are actually more effective.

A recent test of the revised A5 Sportback got me thinking about how similar it is to our A6. And surprised at how closely matched they are.

There's a vast number of optional extras available on the A6 and here are what I reckon are the best five.

Fuel saving engine start-stop systems are becoming more common on new cars, indeed even our A6 3.0 TDI has one.

16 December 2011: The A6 gets ready for winter
I've left it a little late but with the cold weather on the way it's time to get our A6 properly prepared with some winter tyres.

The A6 is fitted with plenty of advanced technology under the skin, with lots of features designed to make living with it easier.

Our A6 has already racked up 5000 miles in less than three months and the 3.0 TDI engine is getting better and better.

I've spent a lot of time behind the wheel of the A6 lately. Much of it in traffic. But it's given me plenty of time to play with the Audi MMI.

Audi offers a great choice of alloy wheels on its models with some superb looking designs. And when it came to the A6 we were spoilt for choice.

The A6 goes straight to work with a mammoth pan-European trip to Frankfurt and a chance to test out motorway economy.

The new Audi A6 is the latest addition to 'Our Cars' and the 3.0 TDI quattro S Line version we've chosen has already had a hectic start to its time with us.