Our Cars: Audi A6 3.0 TDI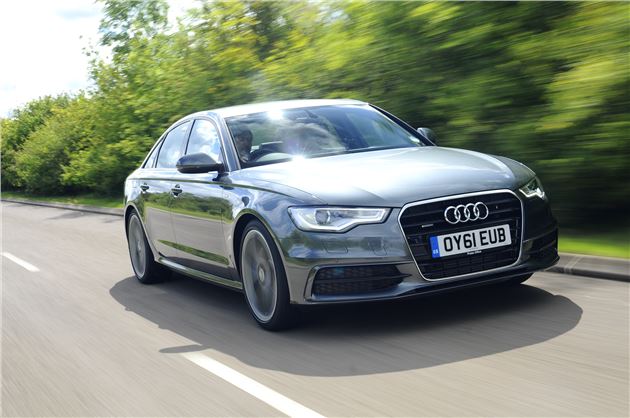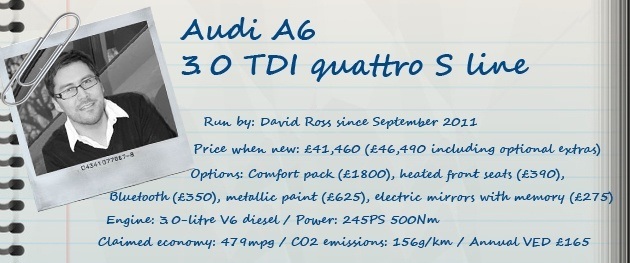 18 November 2011: 5000 miles in
The Details
| | |
| --- | --- |
| Current mileage | 5424 |
| Claimed economy | 47.9mpg |
| Current economy | 40.7mpg |
Apparently you don't need to run new cars in anymore. Now I didn't know this. I've always thought that you should be gentle with a new engine and try not to take the revs too high. That means lots of early changes up in a manual and a light right foot in an automatic. Plus trying to resist finding out just how quick your new car is.
However, I recently found out from an Audi technical expert that this isn't the case. It's actually better to work a modern engine, particularly a diesel that's fitted with a DPF (diesel particulate filter), to help it loosen up. I've still been careful with the A6 since it arrived though. There's something not right about revving a new engine hard (or any engine for that case). It never sounds like it's doing it any good.
So for the first 1500 miles I treated the A6 with care and rarely took it above 3000rpm, although you don't really need to in everyday driving as there's so much torque. The 3.0 TDI engine has certainly loosened up though and has now covered more than 5000 miles in just three months.
Our car is the 3.0 TDI quattro which gets the more powerful version of the V6 diesel with 245PS. The A6 with standard front-wheel drive is available with the 3.0 TDI engine but it's slightly less powerful with 204PS and it isn't available with the twin-clutch S tronic gearbox, instead there's a standard manual or an optional multitronic CVT. We've actually road tested this model (well the Avant version) here.
Few people will go for a manual 3.0 TDI and the Multitronic is a very smooth system which suits the big diesel engine well. It's a very relaxed and effortless cruiser. Upgrading to the quattro model obviously means the extra security of four-wheel drive - very useful come winter time. But it's a lot more than that. It has quite a different nature to it and feels much more of a performance diesel.
That's down to a combination of things. The increase in power clearly helps, but rather than the extra 41PS it's the big boost in torque that really makes a difference. The 3.0 TDI quattro develops 500Nm of torque compared to 400Nm in the standard 3.0 TDI so it's stronger when accelerating in gear, particularly telling when you're joining a fast flowing motorway or dual carriageway from a short slip road.
But perhaps the biggest factor is the gearbox. The quattro model comes with the S tronic (Audi's name for what Volkswagen calls DSG) automatic. The seven-speed gearbox is a twin-clutch system which basically means that it uses two clutches - one for the even numbered gears and one for the odd. The advantage is that the shifts are far, far quicker than a normal auto. We're talking milliseconds here.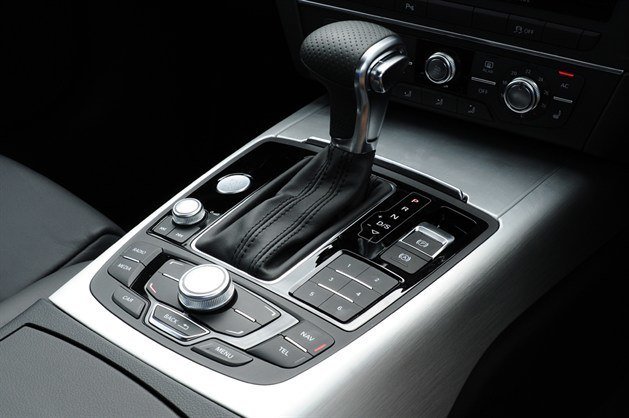 In fact, they're so fast that the majority of twin-clutch gearboxes have faster 0-62mph times than their manual equivalents. The S tronic gearbox suits the big 3.0 TDI perfectly. It's still smooth when you want to cruise along sedately, like the Multitronic, but it is noticeably more responsive when you want rapid acceleration. The changes are incredibly fast and almost seemless, so the increase in pace is effortless.
It copes well when you're driving more 'enthusiastically' too, so even if you come off the power for a tight corner and then go straight back on the throttle, it rarely gets caught out, selecting the right gear and giving you the acceleration you want. The seven speeds may seem a little over the top, but it works surprisingly well and means that when you're cruising on the motorway, the engine is barely working.
The engine feels more responsive having covered 5000 miles and is definitely loosening up. It seems that it's getting even better week by week, not just in terms of performance but also economy. On a recent motorway heavy journey of about 150 miles the A6 averaged 45mpg - pretty close to the claimed figure.
I've also had a few questions about the badging on the A6. As the keen-eyed among you will notice, there's no indication of engine size on the boot, merely a TDI badge. That's because Audi no longer puts the engine size on the back. Instead you just get TDI or TFSI (or indeed FSI on some A3 models). You can easily work out what engine is in an A6 (and most Audi models) though as it's all to do with the exhaust pipes.
All six-cylinder models like the 3.0 TDI have dual exhaust pipes (in other words one at opposite ends of the rear bumper) like the car on the left, below. Four-cylinder models like the 2.0 TDI have twin exhausts, which means two tailpipes next to each other like the picture on the right. The quattro badge on the back of our A6 means it can only be the higher output 245PS engine as the 204PS is front-wheel drive only. Simple! Sort of.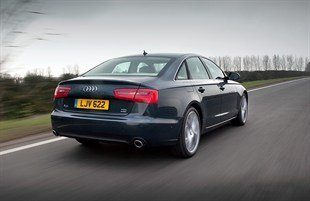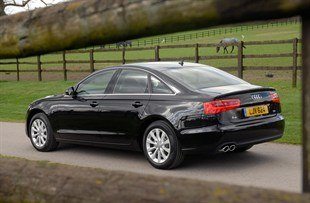 « Earlier: That's infotainment Later: My favourite A6 features »
Updates

The past six months with our A6 have absolutely flown by and it's proved to be a real favourite so we're sad to be saying goodbye.

The A6 doesn't come with front fog lights. Well, not the traditional type - instead it gets 'all-weather' lights which are actually more effective.

A recent test of the revised A5 Sportback got me thinking about how similar it is to our A6. And surprised at how closely matched they are.

There's a vast number of optional extras available on the A6 and here are what I reckon are the best five.

Fuel saving engine start-stop systems are becoming more common on new cars, indeed even our A6 3.0 TDI has one.

I've left it a little late but with the cold weather on the way it's time to get our A6 properly prepared with some winter tyres.

The A6 is fitted with plenty of advanced technology under the skin, with lots of features designed to make living with it easier.

18 November 2011: 5000 miles in
Our A6 has already racked up 5000 miles in less than three months and the 3.0 TDI engine is getting better and better.

I've spent a lot of time behind the wheel of the A6 lately. Much of it in traffic. But it's given me plenty of time to play with the Audi MMI.

Audi offers a great choice of alloy wheels on its models with some superb looking designs. And when it came to the A6 we were spoilt for choice.

The A6 goes straight to work with a mammoth pan-European trip to Frankfurt and a chance to test out motorway economy.

The new Audi A6 is the latest addition to 'Our Cars' and the 3.0 TDI quattro S Line version we've chosen has already had a hectic start to its time with us.