Our Cars: Suzuki Swift 1.2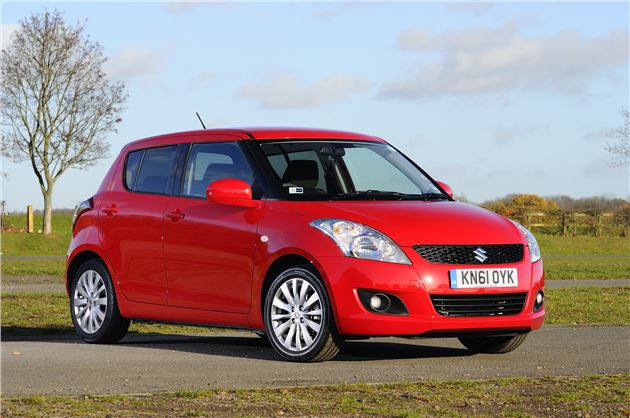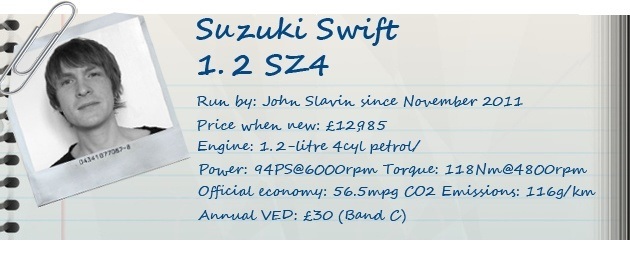 7 November 2011: All the toys
The Details
| | |
| --- | --- |
| Current mileage | 811 |
| Claimed economy | 56.5mpg |
| Actual economy | 44.9mpg |
My previous Hyundai i10 was a perfectly good car. It did everything it needed to, but very little more. So when its replacement - a Suzuki Swift SZ4 arrived - I was astounded and ecstatic at the level of equipment it offers.
As it's a top of the range model, there's electrically adjustable and heated door mirrors, electric windows front and rear, Bluetooth, USB connectivity, automatic climate control, cruise control, steering wheel mounted audio controls, keyless start - and my very favourite, keyless entry.
With the i10 it was necessary to insert the key into the door to unlock it, something that's increasingly uncommon thanks as remote central locking is the norm on most modern cars. But the little Swift goes one stage further and allows you to unlock and start the car without even removing the key from your pocket.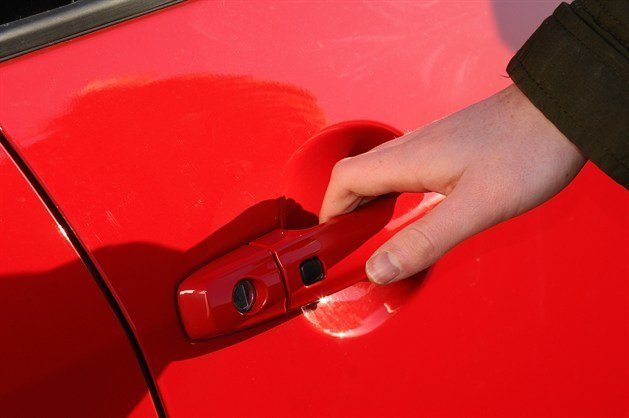 So long as you've got the key on you, all you need to do is press a little black button on the door handle and it unlocks. Press once to unlock the driver's door, twice for the others. When you get out, you only need to press the black button again and the doors all lock. It's so easy. While many systems do the same, the Swift offers the added peace of mind of letting you check the car is locked without automatically opening again until you press the black button. Genius!
The other useful piece of standard gear fitted to the SZ4 model is cruise control. It's not a particularly complex system; there's no radar, sonar, or any other space-age nonsense to keep you the correct distance from other cars, but it does the job. It's not often that cars in this class come with cruise control – it's usually the reserve of big motorway cruisers – and it's a welcome piece of kit.
It's at its most useful in tedious 50mph zones. Set it at 49 and then you don't have to worry about speeding, meaning you can pay more attention to the road and less to the speedometer.
It's not all good news though. The first impression I got when climbing inside wasn't overwhelming. The cabin is attractively styled, but it doesn't come up to scratch in terms of quality. The plastics appear a little flimsy and the doors clatter shut, rather than closing with a reassuring thud. It's not going to fall to bits, but it doesn't feel as though it's been made of the best materials Suzuki could lay its hands on.
Nonetheless, the list price of £12,895, when coupled with the generous equipment levels, makes the slightly flimsy plastics extremely easy to forgive. Running costs are low too. The 94PS 1.2-litre petrol engine returns an average claimed 56.5mpg and emits 116g/km of CO2, meaning it sits in VED band C, currently £30 a year.
So far, after about 800 miles, the average economy is 44.9mpg. Achieving the official economy figures rarely happens in real world driving and the engine still needs to loosen up a bit, but I expect that average to improve over the coming months, particularly after some long motorway trips. 
What's good:
Keyless entry and go: To get into the car and get underway I just need to have the key on me. I can get in the car and get it started without getting it out of my pocket, and it makes life far easier!
And what's not:
Parcel shelf: To get into the boot you need to manually raise the parcel shelf - not unusual on a small car. But if you forget to put it down it gets in the way of your rear view, and you can't just accelerate to knock it back into place. Instead you have to stop, get out and put it back. Irritating. 
Updates

Six months and 6500 miles have passed since the Suzuki Swift first arrived but now it's time to say goodbye. So how has it fared in its time with us?

Most of the time I've spent with the Swift has been in the cold of winter but now the sun is out the Suzuki is much more enjoyable to drive.

It may seem a new name, but the Swift's history can actually be traced back to the early 80s. Can you remember all the models?

When you order a car you probably think nothing more until it's ready - but what happens between signing the papers and taking delivery?

You never can tell where your car is going to take you, so I've highlighted some of the journeys that test the Swift's versatility on a map.

I pick out some of the best - and worst - optional extras from the accessories brochure.

Having spent a while with the Swift I've started to pick up on things you won't notice in the showroom or on a test drive.

When the new Swift was launched many people - rightly - observed that it looks like the old one. So what's the difference?

A recent minor bump opened my eyes to the amount of safety kit fitted to the Suzuki Swift, which has a five star Euro NCAP rating.

The Swift has, so far, impressed. It's great on country lanes, packed with gear and works well in town. But what about on a long motorway trip?

It's not uncommon for little cars to offer enjoyable driving dynamics, and expected as much from the Swift. Turns out it's a revelation.

7 November 2011: All the toys
The first thing I noticed when the new Suzuki Swift SZ4 turned up is just how much standard equipment you get.