Volkswagen emissions scandal – what we know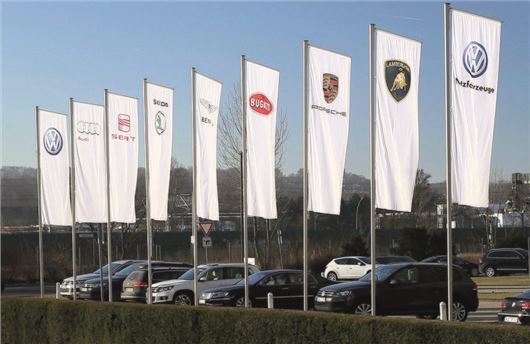 Published 25 September 2015
When Volkswagen admitted this week that it had purposefully cheated emissions regulations tests in the US, a global automotive scandal erupted with implications that will perhaps far exceed the car industry itself.
Seemingly developing by the hour, here's what we know so far about a scandal predictably being referred to on social media as #dieselgate.
It isn't currently about CO2 emissions
We hear "emissions" and we think CO2, but this issue isn't about carbon dioxide. It's about nitrous oxide only - or NOx - which is extremely harmful to humans and linked to various respiratory diseases.
Why Volkswagen cheated
US regulations on NOx are much stricter than Europe's, with harsher financial penalties, so faced with a diesel engine that couldn't meet the standards without seriously harming performance and economy, Volkswagen acted dishonestly.
Volkswagen has been cheating in Europe too
German Transport Minister Alexander Dobrindt has already admitted that a similar defeat device has been used in European cars. 
Skoda, SEAT and Audi are hit
The Audi A3, Skoda Fabia, Octavia, Roomster and Suberb models built between 2009 and 2013 are affected. SEAT is known to use the offending diesel engine too, reportedly equating to a further 500,000 cars. More details will follow. 
It's all about 2.0-litre and 1.6-litre diesels... for now
It was 2.0-litre diesel engines in question initially, but now it appears that 1.6-litre units used the same device. Volkswagen is yet to provide a full rundown, but the company's initial candour suggests it soon will. 
Do you own a Volkswagen Group four-cylinder diesel car? Don't do anything yet.
There's absolutely nothing to suggest any affected car is unsafe to drive, or that the Volkswagen group is willing or able to do anything for specific customers yet. In time it will become clear what action will be taken by Volkswagen to appease customers in the UK. Hold tight until then.
An independent test by the International Council on Clean Transportation (ICCT) has found that the 2.0-litre diesel engine in a BMW X3 xDrive 20d emited 11 times the permissible NOx emissions in the EU.
It started with West Virginia University
A 2014 study by the university found big discrepancies in Volkswagen's official emissions tests and their own tests of Jetta and Passat models. They reported this to America's Environmental Protection Agency (EPA).
The EPA caught Volkswagen out
A letter from the EPA dated 18 September 2015 informed Volkswagen that it had evidence of "defeat devices" being used in cars equipped with a particular 2.0-litre diesel engine, used to reduce nitrous oxide (NOx) emissions.
Volkswagen has admitted wrongdoing
On Sunday 20 September, Volkswagen CEO Martin Winterkorn publically admitted wrongdoing for the first time and apologised. He subsequently resigned. Other board member resignations have followed, and there will undoubtedly be many more. 
It affects 11 million cars
Volkswagen has been ordered to recall 500,000 cars in the US, but admits that the issue could affect 11 million worldwide. The company will shortly clarify which models they are, from which brands, and where they were sold. 
The defeat device – how it works
Information is sketchy at present, but the device is a piece of software rather than a mechanical unit. Linked to sensors, it detects the car's speed, wheel movement, steering movement and even air pressure to determine whether a car is on a rolling road being tested. If it is, the NOx filter begins to work differently, causing performance to reduce and CO2 emissions to increase but, vitally, NOx emissions to go down. 
There are huge financial implications for Volkswagen
Volkswagen can be fined up to £11.8bn by the EPA in the US, based on cost per cars affected (£25,000 each), while its company value has already dropped by £8.5bn on the stock market. European sanctions will hit the company too, undoubtedly. 
Volkswagen has stopped sales of affected diesel cars in the US
The Volkswagen and Audi models equipped with the four-cylinder diesel engine, codenamed EA189, including the Golf, Jetta, Beetle, Passat and A3, have been withdrawn from sale in the US. It's extremely unlikely this will happen in Europe - but it's a possibility nonetheless. 
Other car company share prices are dropping
The share prices of BMW, Fiat, Daimler, Peugeot and Renault are dropping significantly – by up to nine percent so far – as suspicions of an industry-wide cheating pattern take hold. Investigators are beginning to ask questions about Mercedes-Benz cars, too. 
The Department for Transport is re-testing UK Volkswagen cars
The DfT has already said it will retest affected Volkswagen cars to see if rules are being broken over here. It has also called for a full EU-wide investigation in the matter, which is inevitable.
UK Volkswagen owners could receive compensation
With US owners already priming lawyers for a huge civil lawsuit against Volkswagen, the same is likely to happen here. From then you can expect a flurry of calls and texts from shark solicitors explaining that "our records indicate you are a Volkswagen owner and could be entitled to thousands of pounds in compensation."
Residual values won't be significantly affected... probably
In the short term, it's thought Volkswagen residual values could take a hit because consumer confidence is low. However, valuation expert CAP has already suggested there'll be no significant impact in the longer term on Volkswagen values in the UK.
Criminal proceedings are likely
Reports suggest that a criminal case against Volkswagen will be brought in the US by the Department of Justice - which only this month issued a new policy that makes it easier to bring criminal charges against company executives in corporate fraud cases. As Volkswagen of America boss Michael Horn has already admitted wrongdoing, he and others could be in serious trouble
The UK Government was informed of test cheating a year ago... but did nothing 
It's emerging that UK ministers were sent evidence of cheating by the ICCT around a year ago, suggesting that "regulatory action is urgently required in Europe," but they failed to act. This story will develop.
Comments
Author

Mark Nichol
Latest