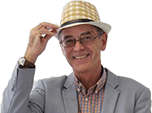 Volkswagen Scirocco (2008–2017)
Last updated 21 May 2019
Good to drive, with strong performance and keen handling. Improved from 2014, with up-to-date equipment.
Poor rear visibility. Firm ride with large wheels. Rear seats aren't very practical.
Updated 21 May 2019
Report of 65,413 mile 2012 VW Scirocco GT 2.0 TDI Bluemotion needing a new gearbox, clutch and DMF due to a piece of the clutch pressure plate snapping off and puncturing the transmission casing causing...
Introduction
You might think the Volkswagen Scirocco, launched in 2008, would feel thoroughly out of date these days – but it's still a surprisingly enjoyable and capable car. Sure, there are details scattered around that betray its age, like some dated-looking plastics, but the Scirocco still holds plenty of appeal as a sportier Golf alternative.
It might be a three-door, but it's a surprisingly practical car – especially when you consider the effectively pointless rear seating in rival cars like the Peugeot RCZ. Adults might not be particularly comfortable in the back seats, but younger teenagers will be fine – just remember there are only rear two seats. The 312 litre boot is a good size, but a high load lip can make getting big items in and out tricky.  
On the road the Scirocco behaves like a slightly more agile Golf – no surprises here. The steering is well-weighted, responsive and accurate and the suspension tends to provide a good blend of comfort and body control, though it can be a little harsh over potholes and speed bumps. An optional suspension system lets owners choose between Normal, Comfort and Sport modes, but it's expensive at more than £800.
Given the longevity of the Scirocco it's no real surprise that there have been dozens of trim and engine variations over the years. Most of the petrol and diesel engines, with the exception of the lowly 125PS 1.4-litre petrol, provide ample performance and refined motorway cruising, while economy is generally decent.
The 2.0-litre TDI, available with 184PS or 150PS, is probably the best choice for most, providing impressive pace and in-gear torque, but with good fuel economy of 67.2mpg and emissions of 109g/km if you opt for the lower-powered option. The 184PS variant isn't far behind with economy of 64.2mpg and emissions of 115/km.
Sciroccos produced from late 2014 get tweaked styling, with new lights, a new grille and new alloy wheel designs. There are a few interior tweaks too, including new upholstery finishes – but some of the plastics, like those used on the centre console, feel out of date compared to more recent Volkswagens like the latest Golf.
If you aren't too bothered by the age of the Scirocco then you'll find plenty to like. It's good to drive, easy to live with, refined and its coupe looks haven't gone out of date. The Peugeot RCZ was a strong rival, but production of that car has ended, making the Scirocco a good choice for those who want a well-finished, sporty coupe with some practical touches.
Owners' reviews
Every journey is a delight
The All-In-One Sports Car
Fantastic car to drive, goes very well, shame about the reliability.