Peugeot RCZ (2010 – 2015) Review
Peugeot RCZ (2010 – 2015) At A Glance
Here is an affordable alternative to the Audi TT that missed none of the German car's styling flair and was also every bit a match for how the TT drove. Peugeot even managed to cram in a pair of rear seats, not that they are much use other than as extra storage. But who cared when the RCZ looked so good and came with a range of engines that went from frugal to downright fast?
Every once in a while, a car maker will blindside us with a car that we just didn't expect and the Peugeot RCZ is a great example of this. Launched in 2010 at a time when the French firm's line-up was, at best, okay, the RCZ was a glimpse of what Peugeot's designers could do when given a much freer rein than usual.
Suddenly, here was Peugeot rivalling the Audi TT with a deliciously sleek coupe peppered with lovely touches to its design and execution. From the low, squat stance that told you this was a car intended to be fun to drive to the double-bubble roof shape created to make more headroom inside, the RCZ was a hit from day one.
Mind you, it could have all been mouth and no trousers if the RCZ didn't deliver in the driving stakes. Fortunately for Peugeot and everyone swooning over its looks, the handling of the RCZ was every bit as impressive. It tackled corners with a precision and enthusiasm not seen in a Peugeot since the demise of the great 205 GTI. From behind the wheel of the RCZ, all was well with the world.
Peugeot didn't stint on the engines, either. Most buyers chose the 156PS 1.6-litre turbo petrol motor that was also used in the contemporary MINI Cooper. It has plenty of verve to make the RCZ quick, fun and also decently affordable to run for a car with such lavish coupe styling.
For those with a more frugal streak, Peugeot also provided its 2.0-litre HDi turbodiesel to keep running costs low and appeal to company car buyers at the time of its launch. Even so, this engine packed 163PS, so it still had one eye very much on dishing up driving enjoyment.
Then, in late 2013 Peugeot gave the RCZ the full-blown engine its driving talents had been crying out for: a 270PS version of the 1.6 turbo petrol. In an instant, here was a coupe you could afford that could also mix with the very best on offer from Germany or Italy.
On top of all this, the RCZ also made a good stab at being more practical than much of the competition thanks to a pair of rear seats. They were a little more spacious than an Audi TT's, not by much but at least you could fit a couple of children in there for the school run. More importantly, the RCZ comes with a large boot that makes it ideal for a two-person weekend getaway.
All of this adds up to the RCZ being a very important car in Peugeot's history. How important is demonstrated by it being the first passenger car the company every launched without an '0' in the middle of its name. However, the RCZ more than compensated for that oversight with the large 'Oh!' it generated with a raft of customers.
What do owners think of the Peugeot RCZ (2010 – 2015)? Check out our
Owners' Reviews
from people who live with the car day in, day out.
Reviews for Peugeot RCZ (2010 – 2015)'s top 3 rivals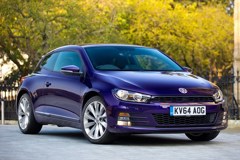 Volkswagen Scirocco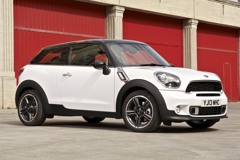 MINI Paceman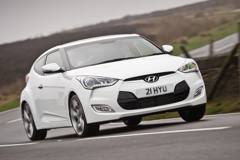 Hyundai Veloster
Ask Honest John
Can you recommend a comfortable car for long trips?
"I do approximately 21,000 miles a year, which includes a two hour drive to work. So, as you might imagine, I want to buy a comfortable car as my current Peugeot RCZ is too uncomfortable for my back. What do you suggest I buy? "
Volvo S60 SE with the new 2.0 DriveE 182PS diesel engine (60mpg) or a Mazda 6 2.2 Skyactiv D, but, so far, to get a tiltable driver's seat squab, you had to go for the Sport version.
Peugeot RCZ - carbon build up in cylinders
"I have a four year old Peugeot RCZ with roughly 20,000 miles on the clock. Five months ago the engine warning light came on and after a diagnostic test I was told that the problem was a carbon build up in a single cylinder. This was cleaned out with two new valves and all went well until four months later when exactly the same thing happened. The car went through the same diagnostic scenario but this time repair was £1000 due to it affecting three cylinder heads. I was told this was probably due to low mileage around town. Since June I have significantly increased the mileage to 1000 miles a month and it seems to have made matters worse. Is it time to change to another car and is this a problem related to the RCZ model? "
It's a problem related to most Direct Injection petrol engines because fuel does not come in via the inlet valves so does not clean them. VAG has now countered the problem with its EA888 2.0TFSI engines in which fuel is injected both directly and indirectly. It's possible that your engine can be cleaned up by the Terraclean process, without the need to dismantle it: http://www.terraclean.co.uk/
Buying a Mercedes-Benz SLK - which model is best?
"I am considering buying a Mercedes-Benz CLK of some description (hard top or convertible) and will be trading in a Peugeot RCZ, expecting to spend about £20,000. Which model would you recommend? "
The 2002-2009 CLK looked better than it was. Avoid the '350' petrol engine.
Can you suggest a medium sized car with good performance?
"I'm looking for a second hand medium sized car for myself. I do a daily commute of around 40 miles and want something comfortable, but sporty to drive. I've had thoughts about the Skoda Octavia vRs, which I've seen advertised for £16,000. I've also found a few Volkswagen Passat CCs and Peugeot RCZs, which look quite interesting. What would you suggest? I have a budget of £12,000 plus the trade in on my 2008 Ford Focus. "
A Passat CC is not sporty. An Octavia vRs is. Obviously an RCZ is, but you might get irritated at its lack of practicality. A Volkswagen Scirocco with the 2.0TFSI engine would make more sense.
More Questions