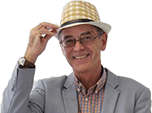 SEAT Exeo (2009–2013)
Last updated 7 March 2018
2.0 TDI surprisingly good to drive. Very economical. Exceptionally solid build. Multitronic auto option from 2011. Good value.
Undistinguished looks both inside and out. Possible problems to come with piezo injectors.
Updated 7 March 2018
Report of EA189 problem with 2012 SEAT Exeo 2.0TDI at 80,000 miles. VW emissions fix carried out a year ago. Flashing glow plug followed by engine management light followed by limp mode. Main dealer...
Introduction
Over the model life of the Audi A4 B6 and B7, what started out as an attractive, solidly built, yet sometimes unwieldy and hard riding car turned into quite a good one.
It was almost as if criticisms had been listened to and faults rectified as a result.
I particularly remember, having written off 'S Line' models as internal organ re-arrangers, the last one I tried rode acceptably well. So I didn't necessarily think it a bad thing that VAG has shipped the production line down to Barcelona and given the car a second lease of life as the SEAT Exeo.
SEAT Exeo 2009 Road Test and Video
Owners' reviews
The full package of comfort, quality and refinement.