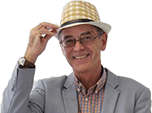 £3,000 'Swappage' on Many New Vauxhalls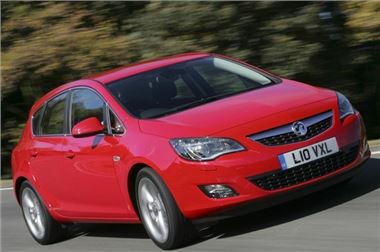 Vauxhall
Swappage moves the game on from Scrappage, with at least £3,000 off all new Astras, Astra Sport Hatches
and most new Corsa models, in exchange for any roadworthy car you own which is
at least seven years old.
But
unlike some rival manufacturers, Vauxhall is imposing no upper age limit on the
car customers trade in. Better still, unlike the current scrappage scheme, even
buyers who have a ten year old car (or older) to swap only need to have owned
it for 90 days – and dealers will also allow a husband/wife to trade in their
partner's car, as long as they live at the same address.
That means that any seven-year-old UK
–registered car with insurance, road tax and MOT – no matter what its value or
condition – can be used as currency to reduce the cost of the 2010 Corsa 1.0
Energy 3-dr to just £8,925 and the recently-launched Astra 5-dr to as little as
£12,995 for the Exclusiv 1.4 model.
Even bigger savings can be made by swapping
your old car for the latest Astra Sport Hatch Sport 1.4, with its standard VXR
styling pack, sports suspension and air conditioning. Swappage brings the cost
of this model down by a remarkable £3,885 to just £12,995.
"We're determined that our customers will
continue to enjoy excellent offers as the Government's scrappage scheme comes to
an end," said Rory Harvey, Vauxhall's Retail Sales Director. "Vauxhall Swappage
not only increases the amount of discount off selected Vauxhalls from £2,000 to
at least £3,000, but it also widens the net to cars over seven years old,
compared with ten years plus in the old, Government-backed scheme."
Vauxhall Swappage is available on all Corsa
(exc. S & Exclusiv), new Astra and Astra Sport Hatch models ordered or
registered between February 5 and March 31, 2010 at participating dealers, and
cannot be used in conjunction with any other offers.
Vauxhall
Swappage examples
Model RRP Vauxhall Swappage Price Saving
Corsa Energy 1.0 3dr £11,925 £8,925 £3,000
Corsa SXi 1.2 3-dr £13,005 £9,995 £3,010
Corsa SRi 1.4 3dr £15,030 £11,995 £3,035
Astra Sport Hatch Sport 1.4 £16,880 £12,995 £3,885
New Astra Exclusiv 1.4 5dr £16,015 £12,995 £3,020
More at Vauxhall
Comments