Motorpoint offers warranty on LDV vans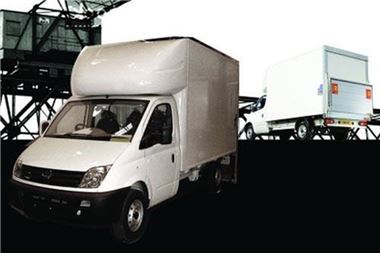 Motorpoint is offering a one-year warranty, worth £349, free to all customers who buy one of its LDV vans.
LDV, one of the last remaining UK van manufacturers, was placed in administration on Monday after various attempts to rescue the business failed - effectively making its manufacturers' warranty null and void.
Now Motorpoint has stepped into the breach by giving away its comprehensive one-year warranty to any customer that buys any of the Maxus range of LDV vans that it currently stocks at its five sites. Prices start from £5,299 for an 07-Reg Maxus 3.2T SWB - a saving of over £11,000 on an equivalent model at list price.
The free one-year warranty, worth £349, covers parts, labour and VAT on all mechanical and electrical faults as well as any hotel, train, taxi costs incurred in the unlikely event of a breakdown. An additional warranty for a further year can also be purchased.
Motorpoint made a similar offer in 2005 following the collapse of MG Rover. The car supermarket giant subsequently went on to sell over 2,000 MG Rovers, such as the City Rover at £3,999, to customers across Europe.
Says David Shelton, Managing Director of Motorpoint: "It is a tragedy that LDV has gone into administration, especially after all the effort that had gone into trying to save the company.
"This has thrown the whole issue of the manufacturers warranty into question. We have therefore decided to take the initiative, like we did with Rover, by offering a free one-year warranty to any customer that buys an LDV van from Motorpoint over the coming days and weeks."
And, for those customers who are looking for an alternative to the LDV, Motorpoint stocks a wide range of commercial vehicles, with prices starting from as little as £5,999 for a 57-Reg Vauxhall Vivaro 2.0 CDTi.
For more details of the Motorpoint one-year warranty visit -
www.motorpoint.co.uk
.
Comments