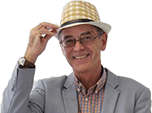 Beat Fiesta Price Rise. Buy Now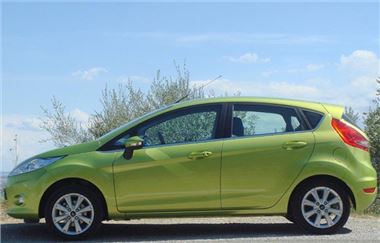 www.ukcarbroker.co.uk
offers the following Fiesta prices for orders fulfilled by 2nd February.
Ford has announced price increases coming into affect on the 2nd February. All Fiestas are to be increased by £724.00.Therefore, if you are looking
to buy any Ford now is the time. Please see the price increases listed below.
New Ka 2009MY All derivatives £138 increase, new prices From £7,945
New Ford Fiesta 2009MY All derivatives £724 increase, new prices From £9,195
Ford Fusion 2007.25MY All derivatives £487 increase, new prices From £11,995
New Ford Focus 2008.25MY All derivatives £867 increase, new prices From £13,345
New Ford Focus Coupé-Cabriolet 2008.25MY All derivatives £1,223 increase, new prices From £18,795
Ford C-MAX 2008.5MY All derivatives £859 increase, new prices From £14,595
New Ford Kuga 2008.5MY All derivatives £552 increase, new prices From £18,995
Ford Mondeo 2008.5MY All derivatives £1,059 increase, new prices From £16,595
Ford S-MAX 2008.5MY All derivatives £1,057 increase, new prices From £19,195
Ford Galaxy 2008.5MY All derivatives £1,200 increase, new prices From £21,295
www.ukcarbroker.co.uk
for orders delivered by 2-2-2009
New Ford Fiesta Studio 1.25I Duratec 16V (60Ps) 3Drs £7,043
New Ford Fiesta Studio 1.4 Duratorq Tdci (68Ps) 3Drs £8,230
New Ford Fiesta Style 1.25I Duratec 16V (60Ps) 3Drs £7,524
New Ford Fiesta Style 1.25I Duratec 16V (82Ps) 3Drs £7,926
New Ford Fiesta Style 1.4 Duratorq Tdci (68Ps) 3Drs £8,711
New Ford Fiesta Style + 1.25I Duratec 16V (82Ps) 3Drs £8,407
New Ford Fiesta Style + 1.4I Duratec 16V (96Ps) 3Drs £8,808
New Ford Fiesta Style + 1.4I Duratec 16V (96Ps) 3Drs £9,616
New Ford Fiesta Style + 1.4 Duratorq Tdci (68Ps) 3Drs £9,193
New Ford Fiesta Econetic 1.6I 16V Tdci (90Ps) 3Drs £9,547
New Ford Fiesta Zetec 1.25I Duratec 16V (82Ps) 3Drs £8,889
New Ford Fiesta Zetec 1.4I Duratec 16V (96Ps) 3Drs £9,290
New Ford Fiesta Zetec 1.4I Duratec 16V (96Ps) 3Drs £10,097
New Ford Fiesta Zetec 1.4 Duratorq Tdci (68Ps) 3Drs £9,674
New Ford Fiesta Zetec 1.6I 16V Tdci (90Ps) 3Drs £10,076
New Ford Fiesta Zetec S 1.6I Duratec (120Ps) 3Drs £10,173
New Ford Fiesta Zetec S 1.6 Duratorq Tdci (90Ps) 3Drs £10,557
New Ford Fiesta Titanium 1.4I Duratec 16V (96Ps) 3Drs £9,771
New Ford Fiesta Titanium 1.4I Duratec 16V (96Ps) 3Drs £10,469
New Ford Fiesta Titanium 1.6I Duratec (120Ps) 3Drs £10,173
New Ford Fiesta Titanium 1.4 Duratorq Tdci (68Ps) 3Drs £10,156
New Ford Fiesta Titanium 1.6 Duratorq Tdci (90Ps) 3Drs £10,557
New Ford Fiesta Style 1.25I Duratec 16V (60Ps) 5Drs £8,006
New Ford Fiesta Style 1.25I Duratec 16V (82Ps) 5Drs £8,407
New Ford Fiesta Style 1.4 Duratorq Tdci (68Ps) 5Drs £9,193
New Ford Fiesta Style + 1.25I Duratec 16V (82Ps) 5Drs £8,889
New Ford Fiesta Style + 1.4I Duratec 16V (96Ps) 5Drs £9,290
New Ford Fiesta Style + 1.4I Duratec 16V (96Ps) 5Drs Auto £10,097
New Ford Fiesta Style + 1.4 Duratorq Tdci (68Ps) 5Drs £9,674
New Ford Fiesta Econetic 1.6I 16V Tdci (90Ps) 5Drs £10,029
New Ford Fiesta Zetec 1.25I Duratec 16V (82Ps) 5Drs £9,370
New Ford Fiesta Zetec 1.4I Duratec 16V (96Ps) 5Drs £9,771
New Ford Fiesta Zetec 1.4I Duratec 16V (96Ps) 5Drs £10,579
New Ford Fiesta Zetec 1.4 Duratorq Tdci (68Ps) 5Drs £10,156
New Ford Fiesta Zetec 1.6 Duratorq Tdci (90Ps) 5Drs £10,557
New Ford Fiesta Titanium 1.4I Duratec 16V (96Ps) 5Drs £10,253
New Ford Fiesta Titanium 1.4I Duratec 16V (96Ps) 5Drs Auto £11,060
New Ford Fiesta Titanium 1.6I Duratec (120Ps) 5Drs £10,654
New Ford Fiesta Titanium 1.4 Duratorq Tdci (68Ps) 5Drs £10,637
New Ford Fiesta Titanium 1.6 Duratorq Tdci (90Ps) 5Drs £11,039
These deals and many more at
www.ukcarbroker.co.uk
Comments