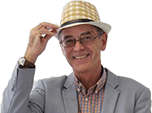 MARKET REMAINS TOUGH SAYS BCA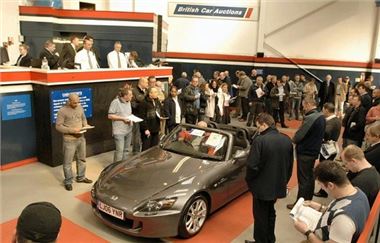 BCA's new Pulse data for May shows that while average used values increased in the month, this rise was generated by enhanced activity from manufacturers in the nearly-new sector. Values in the 'bread & butter' sectors of fleet & lease and part-exchange actually fell by over 3% and nearly 5% respectively. Average performance against CAP Clean continued to fall in most sectors, apart from nearly new.
Across the board, May averaged £5,462, up by £56 from April values, which averaged £5,406, and by £62 from March, which recorded an average of £5,400 - on stock that was of a similar age and mileage profile.
However, this rise was entirely due to a steep climb in nearly-new values from £14,858 to £17,096, this generated by a number of record manufacturer sales staged by BCA in May.
Meanwhile, average used values for fleet & lease and part-exchange cars both fell in the same period.
Values for fleet & lease used cars fell quite sharply from £6,642 in April, to £6,428 in May, a drop of £214 in a month with similar age and mileage profiles. The average decrease was equivalent to -3.2 percent. CAP valued the same stock at £6,906 a fall of £125 over last month and equivalent to –1.7 percent. As a result, the percentage achieved against CAP Clean by fleet and lease stock fell for the second month running from 94.4% to 93.1%.
Average part-exchange values fell by £115 (4.9%) to £2,231, the fourth consecutive monthly fall. Average values are now over £200 – around 8% - behind those recorded in January. CAP values on the same stock fell from £2,698 to £2,617 and the CAP percentage fell from 86.9% to 85.2% - a fall of 1.7 points.
BCA Communications Director Tony Gannon commented "We are seeing signs of a two-tier market, not just in price but in demand. First time entered and realistically valued stock is converting well at in excess of 70%. Re-entered vehicles however are struggling to get the buyer's attention unless there has been a sensible price adjustment and conversions for this stock are currently much lower."
He added "This underlying issue of unsold stock must be addressed – it will not go away - and we are working closely with our customers to encourage them to bring vehicles to the remarketing arena that are priced inline with current market values. It is important that vendors are realistic about the current broad economic conditions in the UK. This is not a seasonal price adjustment, but is a more fundamental re-aligning of prices in the retail and wholesale market."
Gannon concluded "Retail conditions are being reported as very tough with some commentators forecasting that conditions could even get tougher before they get better. Any downturn in retail activity is reflected in reduced wholesale demand and this is the key driver of the market. If vendors seek to obtain unrealistic prices now, it is likely their stock will remain unsold, incurring increased funding costs, even steeper depreciation and the risk of deterioration in the condition of their vehicles."
More at
www.bca-europe.com
Comments